Just Elementary, Inc. » Business Tips » Business Lessons from Shark Tank Happy Feet Womens Shape Wear Velocity Signs Bean Bag Beds & Lord Nut Levington's Flavored Peanuts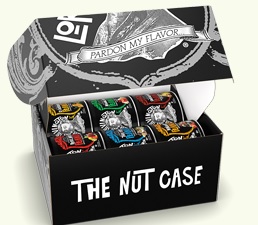 Pitching the Shark Tank on his flavored peanut snack business is Sanjiv Patel from Dallas Texas by way of London Texas.  The business is called Lord Nut's peanuts and sports an irreverent 'mascot' in Lord Levington.  Lord Nut peanuts come in six flavors, and are available online and in stores.  Sanjiv Patel was a part of the management team that oversaw the sale of Stacy's Pita Chips to a major manufacturer, so it's clear that he has experience in the food products business.  Given the breadth of distribution that Lord Nut Levington's peanuts have, expect the sharks to be interested!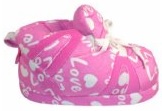 Happy Feet is a business that is run out of mall kiosks throughout North America.  The owner of Happy Feet is Pat Yates from Kentucky.  Happy Feet was started in 1996 and taken over by Pat Yates in 2002.  Happy Feet has a large line of comfortable house slipper footwear, including licensed footwear with team images from NBA, NFL and other sports.  Happy Feet also has a licensing agreement with Snooki from the TV show involving New Jersey Reality Television stars.
Shapewear is a huge industry, as demonstrated by the huge success that the product Spanx has become.  Well, Erin Bickley and Jenny Greer from Macon Georgia appear on the Shark Tank to pitch their business called Hold Your Haunches.  Hold Your Haunches is a product that as a shaper for women's trunks.  The image describes it best.  The material works similarly to the way the compression sleeves work that are seen on professional athletes such as NBA players.  Hold Your Haunches currently is sold online and in a few boutiques.

Ever seen those hand held spinning signs at a street corner?  Of course you have.  Well, Josh Faherty and Scott Adams pitch the Shark Tank on their innovative solution to having to pay someone to stand in a costume and manually spin the signs.  They call their business Velocity Signs. Velocity Signs are battery powered signs that can be put in a location and will spin on it's own.  This saves having to hire someone to spin the sign.  Velocity Signs is based in Sacramento California.
Getting an update segment on Shark Tank is CordaRoys .  CordaRoys are bean bags that fairly easily turn into a bed?  Byron Young from Florida is the creator of CordaRoys.  Byron struck a deal on the shark tank with Lori Greiner, so let's see how the business has grown since then.
Want to read recaps of previous Shark Tank episodes? Click here to see the entire collection episode recaps, all of them with business lessons you can take away from each pitch.
For More information on how Just Elementary, Inc, Business Brokers can help you with Valuation Matters & Negotiation Techniques for your business contact our Client Care Manager Sonia Chhabra at (888) 926-9193 or email cs@justelementary.com
Filed under: Business Tips · Tags: CordaRoys Bean Bag Bed, Happy Feet, Hold Your Haunches, Lord Nut Levington, Pat Yates, Sanjiv Patel, Velocity Signs