Just Elementary, Inc. » Business Tips » Business Valuation and Negotiation Lessons from Shark Tank featuring GrooveBook update, HangEase, Susty Party, Angellift & The Bouqs Co.
Eco friendly products and business are getting more and more attention as consumer awareness of sustainability.  Pitching the Shark Tank a sustainable party supplies business are Jessica Holsey and Emily Doubilet from Brooklyn, New York.  Holsey & Doubilet call their business Susty Party.  They were inspired to create Susty Party after attending countless parties that used disposable products that were not easily recycle-able.  Holsey & Doubilet  claim that their Susty Party products are non toxic, compostable and made from renewable and recycled sources.  The products are available in high end grocery stores and online.  Susty Party offers plates in nine different colors, they also offer other tableware, such as spoons forks, knives along with napkins and tablecloths.

Skin wrinkles aren't favorite of most people.  Pitching the shark tank a product, called Angellift, to help people reduce skin wrinkles around the mouth area are Kelly Bruce and Aaron Bruce from Encinitas, California.  A common way to reduce wrinkles is to get botox injections, but for those who don't like injections, AngelLift are strips that are applied to the face that help reduce skin wrinkles.  The Angellift strips are worn under either the upper or lower lip for daily for 30 days between 10-30 minutes per day.  Then they are to be worn weekly.  Anti aging products receive a lot of scrutiny due to the skepticism they elicit.  The Bruce's cite clinical trial results and certification from an agency as their validation that the product is effective.  We'll find out what the sharks think about the product.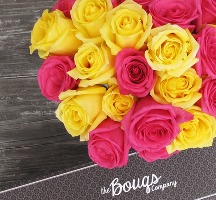 John Tabis from Marina Del Rey, California appears on Shark Tank to pitch his unique flower delivery business called The Bouqs Co.  The Bouqs Co. offers premium flowers grown on farms in South America on volcanic lands.  The Volcano collection of flowers are offered at $40 including shipping at no extra cost to all 50 states.  The Bouqs Co. is based in California, so deliveries to California addresses are also charged sales tax.  A selling point for The Bouqs Co. is that they are very fairly priced to other companies that offer lower up front prices, but end up costing just as much or more when factoring shipping and handling fees.  Facing a lot of competition from other online retailers of flowers. John Tabis will have to demonstrate a clear value proposition beyond the competition to convert the Sharks' interest into offers.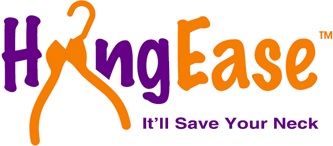 Clothing hangars are a ubiquitous presence in peoples' closets.  Pitching the Shark Tank an idea that he created during the Third grade of his schooling is Ryan Landis.  Landis is now a grown up teenager who is looking to revive his product called HangEase.  HangEase are clothes hangars that collapse upon a certain amount of pressure.  What this allows for is a clothing item to be removed from the hangar from below, without significant stretching of the neck of the apparel item.  As a young child Landis would remove his clothers by pulling on them from the bottom, so he was inspired to create a hangar that would allow him to continue the habit without damaging his clothes.  Landis did have a brief run in retail sales shortly after he created it, but that was approximately 10 years ago.  This product screams interest from direct TV sales, so let's see if Lori Greiner feels that is a hero or a zero.  If Lori like HangEase, expect her to make a deal with terms favorable to her.
Getting a Shark Tank updates segment is GrooveBook.  You may recall GrooveBook as the business that sends customers a photo book monthly based on photos chosen from the smartphone app that the business offers.  Groovebook is a subscription service that will send a bound photobook of 100 photos by mail to the customers.  A handy feature to the the Groovebook photobooks is that each photo can be removed to be given to family or friends, or to be put into a picture frame.  The Groovebook app is available on iTunes and the Google Play store for Android phones.  Sales for the company apparently tripled in the five days after the original segment for the business appeared in January of 2014.
Want to read recaps of previous Shark Tank episodes? Click here to see the entire collection episode recaps, all of them with business lessons you can take away from each pitch.
For More information on how Just Elementary, Inc, Business Brokers can help you with Valuation Matters & Negotiation Techniques for your business contact our Client Care Manager Sonia Chhabra at (888) 926-9193 or email cs@justelementary.com
Filed under: Business Tips · Tags: Angellift, Groovebook, HangEase, Shark Tank, Susty Party, The Bouqs Co