Just Elementary, Inc. » Business Tips » Business Valuation and Negotiation Lessons from Shark Tank Gameday Couture, Zipz Wine, SWAG Essentials, Biaggi Folding Luggage, Scrub Daddy, Drop Stop, Screenmend, FiberFix, Readerest & FiberFix
Bringing back memories of Copa Di Vino will be the Shark Tank pitch from J. Henry Scott.  Scott's company is is called Zipz Wine.  Zipz Wine offers a single serve container of wine that has a few interesting innovations.  Among the interesting twists to the Zipz Wine containers are that they are shaped like a regular glass of wine, that the lid can act as a coaster once it is opened, and that the plastic is a PET plastic that has a closer resemblance to glass than typical plastics.  The uses for Zipz Wine single serve wine containers are that they can be packed for trips, picnics and other outings, and also they can be used in public venues such as concert halls and sports stadiums.  Zipz Wine are available for sale online.  Zipz Wine are also available in retail stores throughout some states in America.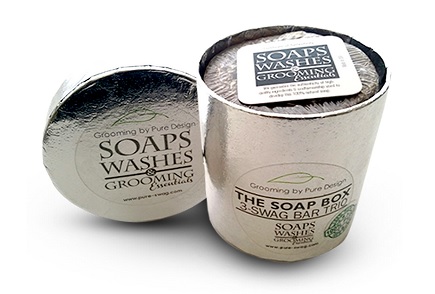 Swag is a great slang term that Lydia Evans takes advantage of in the name of her business called S.W.A.G. Essentials.  Evans pitches S.W.A.G. Essentials to the Shark Tank.  S.W.A.G. Essentials is a line of grooming and skin care products for men.  Evans also has a line of products geared towards women called La Bella Dolce.  Evans was inspired to create S.W.A.G. Essentials because of her brother who is a barber.  Her brother has seen a need for a line of products that addresses in grown hair, razor burns and other issues.  The initials in S.W.A.G. Essentials stand for Soaps, Washes And Grooming products.  Evans is from Houston, Texas.  S.W.A.G. Essentials are sold online.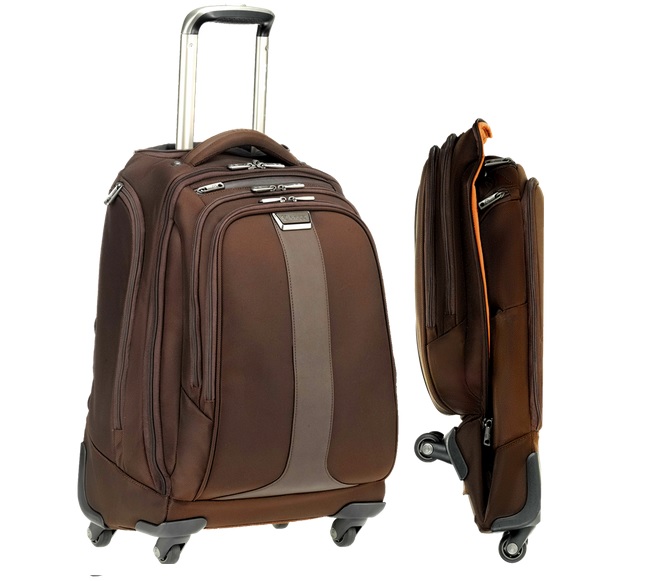 Biaggi is line of luggage pitched by Stephen Hersh.  Of course, unlike other wheeled luggage, Biaggi is a unique line of luggage in that it is easy to store when not in use.  The key to making Biaggi luggage easier to store is its unique ability to fold into a more compact profile that can fit under typical beds.  Biaggi offers various size and shapes of foldable carry ons and uprights.  Also, Biaggi offers a duffle bag called ZipSakc, that has wheels, yet it still folds into a very compact package.  Hersh is a veteran of the luggage industry, so expect his business to be very intriguing to the sharks.  In fact, the preview for this episode hints at a very large offer for one of the businesses pitched.  Expect that Biaggi just might be the one to get it, as it is well established and should have good track record regarding revenues, given how much publicity the company has received from national televisions shows and well circulated publications.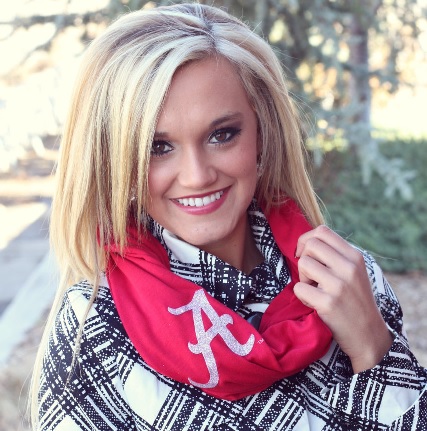 It is a running joke in the sports apparel business that apparel for female fans is either a smaller sized item designed for males or a pink version of an item designed for men.  Kurt and Shawnna Fedderson aim to change that with their business called Gameday Couture.  Gameday Couture is a line of apparel for women.  Currently Gameday Couture offers licensed apparel bearing the name, logo, trademarks, etc. from university sports teams.  The fact that Gameday Couture already has licensing deals in place may mean that may not necessarily need the licensing expertise in the apparel industry that Daymond John brings.  Of course, Daymond John still brings tremendous value to the table for an apparel company like Gameday Couture, with his connections to manufacturing capacity and in general his other apparel business related expertise.  So, expect Daymond John to be involved in the negotiations for Gameday Couture, of course depending on the health of business and its finances.






The update segment will spotlight some of the companies that have made deals with Lori Greiner such as Scrub Daddy, Drop Stop, ReadeRest (now SpecSecure), Screenmend, FiberFix & Invisiplug.  It is is important to note that there will be some notable exceptions of 'deals' that Lori has made that will not be on the list.  This is another reminder that these are just handshake deals made on the set of Shark Tank that are subject to weeks and months of Due Diligence afterwards before being finalized.
Want to read recaps of previous Shark Tank episodes? Click here to see the entire collection episode recaps, all of them with business lessons you can take away from each pitch.
Curious how much your business is worth, Just Elementary, Inc, Business Brokers can help you with Valuation Matters. We can also help you with Negotiation Techniques for your business when dealing with investors. Contact our Client Care Manager Sonia Chhabra at (888) 926-9193 or email cs@justelementary.com
Filed under: Business Tips · Tags: Biaggi, Drop Stop, FiberFix, Folding Luggage, Gameday Couture, Invisiplug, ReadeREST, Screenmend, Scrub Daddy, Shark Tank, SWAG Essentials, Zipz Wine