Just Elementary, Inc. » Business Tips » Business Valuation & Negotiation Lessons from Shark Tank Hanukkah Tree Topper Cashmere Hair Extensions Tipsy Elves Lightenetics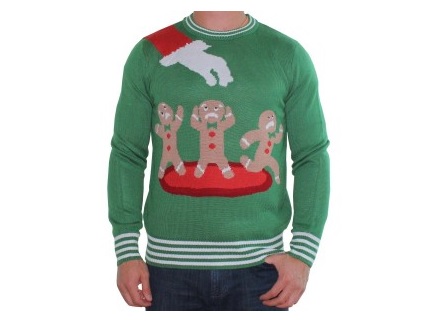 Ever wanted an ugly Christmas or holiday sweater?  No?  Well what about for themes parties and other events?  Well, the market for ugly sweaters is large enough that there is a company that specializes in selling 'ugly' Christmas sweaters named Tispy Elves.  Aside for sweaters for men and women, Tipsy elves sells sweaters for pets and inanimate objects in addition to beanies, neck ties and fanny packs. This allows a person to theme themselves and their living or party space.  Tipsy Elves seems to well established as they are distributed internationally. With this in mind, expect sales revenue to be strong enough to get the Sharks attention.  Question is if there is enough profit to keep the sharks interested to make offers.
Getting a Shark Tank update segment is Rob Dyer of RuckPack.  RuckPack is a single-source, power-packed vitamin & energy shot. Rob Dyer received the inspiration to create RuckPack from his background in the Marines, specifically in the Special Ops division.  After some negotiating on the set, Dyer received a deal from Robert Herjavec and Kevin O'Leary for half of what he was asking for.  He was asking for a $750,000 valuation ($75,000 for 10% equity)  However he gave 20% equity for $75,000, so the valuation he received was $375,000.  Bear in mind, shrewd negotiators will say 'you're just giving 10% more equity.'   But, remember, the math has to based on the initial offer, so 20% equity DOUBLE of 10% equity, so the investors are getting twice as good of  a deal.
Dyer has reported that sales are up significantly since appearing on Shark and walking away with a deal in place.  Just how much will the sales be up?  We'll find out when the episode airs.  What to expect for sure is to see the military discipline in action.  Running and growing a business requires a high level of focus to stay on track with the mission of growing the business.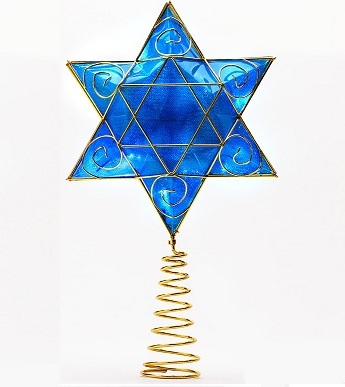 Like a lot of entrepreneurs, Morri and Marina Chowaiki saw a void and decided to fill it themselves.  The Chowaiki's based in suburban San Diego, California.  They wanted to celebrate Christmas and Hanukkah together as a family with their children.  But, they could not find a suitable tree ornament.  So they made their own, and brought it to market.  They call it the Hanukkah Tree Topper.  As you can see in the image, the Hanukkah Tree Topper is a Christmas tree ornament that is designed to sit on top of a tree.  It is the shape of the Star of David.  Aside from selling on the their company website, the Hanukkah Tree Topper is sold online at Amazon.com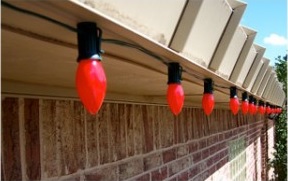 Hanging Christmas lights can be a real challenge, and also dangerous when climbing on roofs and getting on ladders.  Plus, factor in having to hang hooks or hammer in nails, and the process of setting up Christmas lights can be dangerous and destructive.  Shawn Genebacher from Lubbock Texas aims to simplify Christmas lights with his product called Lite-netics.  Lite-netics are Christmas lights that have a magnetic base.  What this allows of for convenient hanging of Christmas lights, provided the surfaces are bassed in Ferrous metals such as iron and steel.  Genenbacher designed his magnetics to be strong, so they have approximately 26 lbs in force.  Will the sharks make a deal for Lite-netics.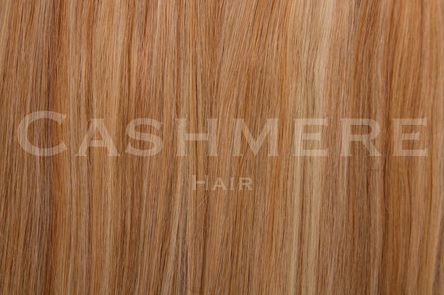 Cashmere Hair is a company based in Beverly Hills that sells high end clip in hair extensions.  Rachel Bernstein and Melissa Barone are the duo behind the concept.  Melissa Barone is a hairstylist who had been working on Rachel Bernstein.  As they discussed having fuller and thicker hair, they decided to create their business together called Cashmere Hair.  What they say separates them from other clip in hair extensions is the quality of their product.  They use all natural hair in their clip in hair extensions.  The length of Cashmere Hair extensions is 20 inches.
Want to read recaps of previous Shark Tank episodes? Click here to see the entire collection episode recaps, all of them with business lessons you can take away from each pitch.
For More information on how Just Elementary, Inc, Business Brokers can help you with Valuation Matters & Negotiation Techniques for your business contact our Client Care Manager Sonia Chhabra at (888) 926-9193 or email cs@justelementary.com
Filed under: Business Tips · Tags: Cashmere Hair Extensions, Hanukkah Tree Topper, Lite-netics, magnetic christmas lights, Ruck Pack, Shark Tank, Tipsy Elves, Ugly Sweaters