Just Elementary, Inc. » Business Tips » Business Valuation & Negotiation Lessons from Shark Tank Mo's Bows, Rugged Maniacs, Crio Bru, Cerebral Success, Marz Sprays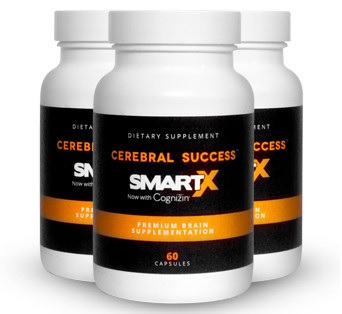 Getting pitched on Shark Tank is a supplement business called Cerebral Success. The entrepreneur behind Cerebral Success is Trevor Hiltbrand, who hails from Provo, Utah. Hiltbrand created Cerebral Success to help him with college. He wanted to be able to maintain clarity and focus while studying, and he wanted to stay away from abusing prescription drugs. So, he created his own formula and called it Cerebral Success. Cerebral Success does have a list of ingredients that are listed as vital nutrients to brain function. You can read more about Cerebral Success' ingredients on the Cerebral Success website. The product is available online, so expect to hear commentary about online marketing from Mark Cuban about this business.  Obviously, this should also generate interest from Kevin O'Leary.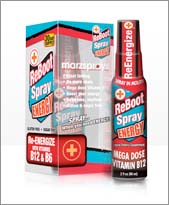 Getting a Shark Tank update segment is MarzSprays, which owned by a father and son who live in Los Angeles.  You may recall that in the original appearance, both entrepreneurs profusely sweated, due to some nerves and the super bright hot lights that beam down on the participants for the entire time they are on the set.  Anyhow, Lori Greiner put on another negotiation clinic as she knew she had the negotiation leverage and she took full advantage of it to negotiate in her favor.  Since, they made a deal with Lori Greiner, there is a high likelihood that the sales have gone through the roof for Marz Sprays.  We'll also find out if they have added a new production facility, or if they have expanded into other product lines.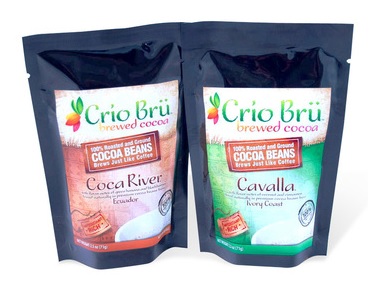 Pitching a drink product called Crio Bru are Jon Fortheringham and Dr. Eric Durtschi. The duo have created a brewed drink from Cocoa beans. Crio Bru is made from the beans that are used to derive chocolate. Crio Bru is available as beans that can be roasted at home for those who chose to roast on their own, or as a prepared beverage. Crio Bru is available in upscale grocery stores such as Whole Foods throughout the US and Canada. Given that it has physical distribution, Jon Fortheringham and Dr. Eric Durtschi are likely pitching the sharks for capital to fund additional inventory to accommodate growth. Daymond John is invested into caffeine businesses, so he may have an interest in this business if he finds some synergies.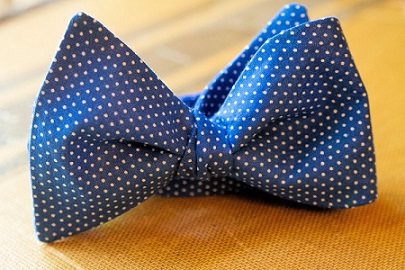 An 11 year old from Memphis, Tennessee pitches his stylish bow ties to the Sharks. The young entrepreneur is Moziah Bridges, who calls his business Mo's Bows. Moziah has gained attention from Oprah for his bow ties. Moziah started at the age of nine, so he has been making and selling bows for approximately two years now. Currently, Mo's Bows can be found online at Etsy.com and at 12 boutique stores in the Southeast. Expect some insightful commentary from Daymond John about Mo's Bows, it's prospects and the future for Moziah Bridges.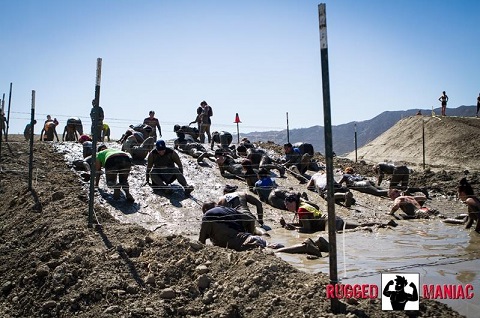 Pitching a traveling obstacle course business to the Sharks are Bradford Scudder and Rob Dickens from Boston, Massachusetts. The duo started their business called Rugged Maniac in 2010. The business creates 5 Kilomoter obstacle courses that are high intensity to finish and a lot of fun for thrill seekers. The Rugged Maniac courses feature at least 25 obstacles, that can include fire, water, slides and more. The courses are designed to be all day adventures which include pre- and post-course activities, such as mechanical bull riding and more. Scudder and Dickens operate their Rugged Maniac obstacle courses in 17 locations throughout the United States. They are likely looking for cash to expand this operation to additional locations. This may intrigue Mark Cuban, who invested in Ten Thirty One Productions, which creates horror themed outdoor events, as their could be some marketing and operational synergy between the two.
Want to read recaps of previous Shark Tank episodes? Click here to see the entire collection episode recaps, all of them with business lessons you can take away from each pitch.
Curious how much your business is worth, Just Elementary, Inc, Business Brokers can help you with Valuation Matters.  We can also help you with Negotiation Techniques for your business when dealing with investors.  Contact our Client Care Manager Sonia Chhabra at  (888) 926-9193 or email cs@justelementary.com
Filed under: Business Tips · Tags: Cerebral Success, Crio Bru, Marz Sprays, Mo's Bows, Rugged Maniacs, Rugged Races