Just Elementary, Inc. » Business Tips » Know thy Valuation, more lessons from Shark Tank

Brothers Stuart and David Pikoff were featured in the final segment of the show. Their company is Games2U.  As of the time of taping the segment, Games2U was successfully franchised in 28 states.  Though it still suffered from business valuation issues due to profitability and sustainability. The Pikoff brothers asked for $500,000 in exchange for a 10% equity in Games2U.  This means they were valuing Games2U at $5,000,000. Yes, Five Million Dollars. What justified that valuation? Well, Games2U did gross 3.5 million dollars in the prior full year and was trending to Five million in the year of taping. How much was the profit on 3.5 million dollar gross? It was $125,000. That is less than 4% net profit margin. That is one red flag for investors, running on thin margins means there is less margin for error.
Also, $125,000 is a small profit figure to ask $5,000,000 for.  It comes to a 40 multiple on Net profit!  That is way too high for an investor to ever get a reasonably quick return on their investment. The high multiple was a turn off for Daymond John, Jeff Foxworthy, Barbara Corcoran and Robert Herjavec. They all bowed out. That left Kevin O'Leary. O'Leary offered $500,000 for 51% equity (just under a $1,000,000 valuation). The brothers countered at $500,000 for 25%, a 2 million dollar valuation. O'Leary rejected their counteroffer, and the Pikoffs left without a deal, but they did get some publicity, which they hopefully leveraged into additional customer demand.
Want to read recaps of previous Shark Tank episodes? Click here to see the entire collection episode recaps, all of them with business lessons you can take away from each pitch.  For More information on how Just Elementary, Inc, Business Brokers can help you with Valuation Matters & Negotiation Techniques for your business contact our Client Care Manager Sonia Chhabra at (888) 926-9193 or email cs@justelementary.com
Another exampl

e of miscalculated valuations was the EcoMower presented by Andy Humphrey.   Humphrey offered 20% equity for the price of $90,000, which translates to $450,000 valuation for EcoMower.  The EcoMower is a pushmower that differentiates itself with blades that do not need resharpening.  Daymond John jumped all over this product from the outset of the edited segment.  John felt that the EcoMower was simply one in a long line of pushmowers, and that there was nothing special to what he was offering except for a good name and nice marketing pitch.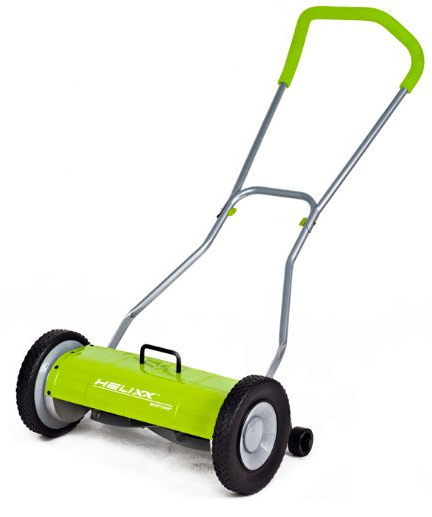 However, a clever marketing pitch and a good name are not enough to justify a valuation of $450,000.  Humphrey revealed that he had not sold any of the EcoMower at the time of taping.  As you can see now, the EcoMower is available for purchase.  After Humphrey was turned down by all of the Sharks, he asked what he could do differently or change to get an investment.  Robert Herjavec led the answers off by letting Humphrey know that he needed to have actual sales of the product which would lead to cash flow and hopefully positive earnings.  Branding is important, so hopefully Humphrey is able to establish his branding and generate gross revenues for EcoMower.
CarSik Bib wa

s the first product pitched on the episode.  It is a bib that has a pocket that is designed to catch projectile vomit from children who are seated in car seats.  The proprietor of the product is Les Cookson.  Cookson had an attention grabbing presentation with fake vomit that elicited smiles and giggles from the Sharks, which definitely helped his CarSik Bib segment get airtime.
Cookson asked for $30,000 in exchange for 15% equity in CarSik Bib.  This is a valuation of $200,000 for CarSik Bib.  Estimates of Cookson's total historical gross sales are well under $10,000, given that each unit sells for approximately one dollar, and he has sold 160 units.  It was clear that Sharks did not feel that his valuation was justified.  Daymond John was the first to come out dissatisfied with the valuation, and he was quickly out.  The other sharks all followed suit, so Cookson was left without a deal for CarSik Bib.
It is a challenge to value a start up business.  At the stage of a start up, the business value is really in the eye of the beholder.  In the case of the CarSik Bib, the Sharks weren't just that into the product.  They thought it had some issues that would lead to resistance in market adoption, mainly that children wouldn't like wearing the CarSik Bibs, the potential liability issues of strangulation, and the fact that the vomit would be sitting in the bib just below the face of the child until it was disposed of.
Cookson deserves some recognition for bootstrapping his product and not piling on obscene debt to prototype the CarSik Bib.  $1,300 dollars to create a product that has sold and should sell well, is a very low investment.  We have come across many business owners who have put hundreds of thousands of dollars without turning a profit or finishing a functional prototype.  Kudos to Cookson for creating a viable product on a shoestring budget,  hopefully he is able to carve a small niche for his CarSik Bib.  For further reading on Les Cookson, check out our Q&A interview with Les Cookson.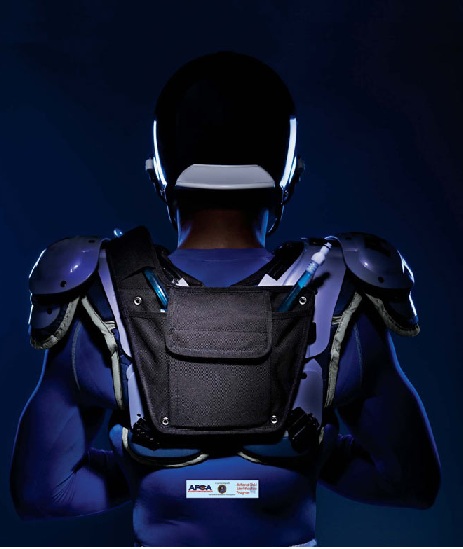 Unjustified valuation claims also played a role in the second segment of Shark Tank, which featured Chris Spencer of Hydromax.  Spencer's Hydromax is a hydration systems that attaches to football shoulder pads.  Spencer was asking for $50,000 for 25% equity, which translates to a valuation of $200,000 for Hydromax.  The product has appeal, as there have been noteworthy deaths from dehydration related ailments of football playing youth in America.  This safety aspect has a strong appeal to parents of football playing kids.  This fact was not lost on Barbara Corcoran, who mentioned that Hydromax has marketing appeal.  That is a great sign for Spencer, as Corcoran is renowned for her marketing sense and skills.   Jeff Foxworthy also saw the marketing angle towards parents of football playing kids.  However, Spencer's valuation did not make sense to Kevin O'Leary and Daymond John, so they were out, Corcoran bowed out as well citing the fact that Spencer had not committed energy to the business since 2007.
An inactive business is not really worth much more than the liquidation value of the tangible and intangible assets, in the case of Hydromax, it comes down to the value of the design, which is in the eye of the beholder.
Fortunately for Spencer, Jeff Foxworthy loved the idea enough that he was willing to look past the fact that the business was inactive, and that Spencer was working full time.  Foxworthy offered $50,000 for 50% ($100,000 valuation), because he believed in the idea and it's marketability.  Spencer was wise to accept.  We're hoping that they revive the business and help save kids and adults from dehydration related injuries and deaths.
Filed under: Business Tips · Tags: Andy Humphrey, Barbara Corcoran, Carsik Bib, Chris Spencer, David Pikoff, Daymond John, EcoMower, Games2u, Hydromax Systems, Jeff Foxworthy, Kevin O'Leary, Les Cookson, Robert Herjavec, Shark Tank, Stuart Pikoff