Just Elementary, Inc. » Business Tips » Negotiation & Business Valuation Lessons from Shark Tank Cellhelment CordaRoys Bean Bag Beds Tower Paddle Boards Baby Loves Dance Lose 12 inches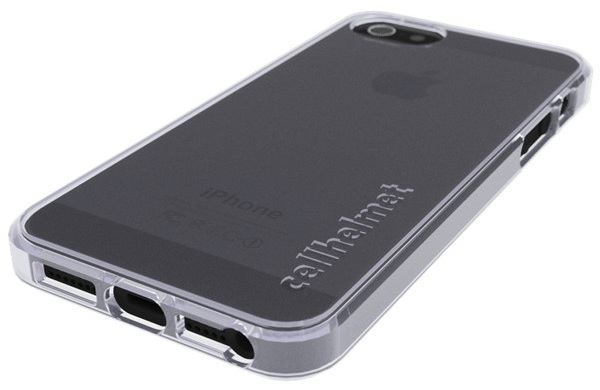 There are plenty of mobile phone accessories, but are there any truly revolutionary products out there?  Cellhelmet was pitched in the Shark Tank. Cellhelmet was founded by three people, Mike Kane, Brian McHenry and Dave Artuso.  The trio are from Pittsburgh, so we'll expect a little shout out between them and Mark Cuban who is also from Western Pennsylvania.  What Cellhelmet does to differentiate itself from other mobile phone accessories is to offer accidental damage coverage.  This did not help propel Cellhelmet to sales strong enough to entice the Sharks.  The Sharks cited concerns that Cellhelmet would be subject to significant fraud issues.  Good news for Cellhelmet is that they have established distribution in a limited amount of retail stores in the lower 48 states quickly from inception of the business.  Cellhelmet is available online at the company website and on Amazon.com
Lesson learned in the Cellhelmet segment is that investors on the level of the Sharks will shy away from potential bogey man risk, so make sure to properly address those issues prior to pitching the business.
The venerable bean bag.  We have all sat one at some point in our lives.  What is a bean bag doing in the Shark Tank?  What if you could have a bean bag seat that fairly easily turned into a bed?  Well that is what CordaRoys is.  Byron Young from Florida is the creator of CordaRoys.  Inside of the CordaRoys bean bag  bed cover is a foam mattress that unfolds into a mattress shaped bed.  But, why would people want to buy a CordaRoys bean bag bed?  See the YouTube video below to get an idea about the CordaRoys.
Will the Sharks bite in Byron Young's CordaRoys Bean Bag Bed creation? That will certainly depend if Byron Young has demonstrated a market for CordaRoys and the bean bag bed market. Also, what are margins like for CordaRoys, especially with shipping a relatively large product that has some weight to it?  Byron Young had interest from Lori Greiner and engaged in negotiations with her.  True to Lori's form, she was very aggressive in her negotiations as she sniffed out that Byron Young was highly motivated to make a deal.  Lori Greiner pushed to get a deal on her terms with a large share of equity.  There wasn't much Byron Young could do, but the Lesson Learned from this segment is to definitely do what you can to not appear vulnerable and in dire need of a deal, because savvy investors will take as MUCH as they can get, which was the case with CordaRoys.  
Get ready to be pumped up by Fitness Coach Cowboy Ryan Ehmann. He has an online membership program to help people get fit. Aside from offering amazingly enthusiastic motivation with his larger than life persona, he helps people target their ideal heart rate for workouts to achieve burning of body fate.  Ryan Ehmann had developed chronic lower back pain and was searching for a solution to his physical problems.  So he created his workout system to get his body back into balanced physical condition and into a lean and carved muscular state.  This was evidenced by his defined abdominal muscles.  Which leads to a key business lesson, which is that the business has to 'show' easily for it to grab and keep consumers' attention.  Investors like to see a business or product demonstrate easily, for example the Sharks did not like Lollacup's packaging which made it hard to see the product, but has been since redesigned to clearly display the product.  Lesson Learned, people will buy what they can see, and Ryan Cowboy Ehmann is an easily visible testament to his program, which is a key reason why Daymond John chose to invest.  Important to note is that Daymond John also felt that Ryan Cowboy Ehmann had the necessary internal drive to make the business succeed, which is another key factor in getting investors to invest.
See this video to get an idea of the personality and verve of Ryan Cowboy Ehmann.
Tired of the same old boring activities for your young children? Then Baby Loves Disco is something you might be interested in.  Baby Loves Disco was pitched by Andy Hurwitz and Heather Murphy.  They created Baby Loves Disco as an afternoon party held at nightclubs designed for little kids.  The music is a mix of 70s and 80s music.  Baby Loves Disco parties are staged with bubble machines, baskets of scarves and other fun items.  Of course, there are diaper changing stations and plenty of healthy snacks to make it young child friendly.  Baby Loves Disco started as a business prior to 2005 and is currently in 21 different cities, mainly spreading by word of mouth.  Clearly there are a lot parents and kids who love Baby Loves Disco, but what about the Sharks?  The business had generated sales as high as $800,000 in a calendar year.  However, in that highwater year, they had a loss of $20,000.   Baby Loves Disco had switched to a different revenue generation business models over the years of operation.  Lesson Learned: though, while the business is successful, investors want to invest in a business that has a clear and credible path going forward to generate revenue and profitability. of using sponsorships to generate revenues and offer parties for free and discounted amounts.

Want to read recaps of previous Shark Tank episodes? Click here to see the entire collection episode recaps, all of them with business lessons you can take away from each pitch.
For More information on how Just Elementary, Inc, Business Brokers can help you with Valuation Matters & Negotiation Techniques for your business contact our Client Care Manager Sonia Chhabra at (888) 926-9193 or email cs@justelementary.com
The original version of this article erroneously contained information on Tower Paddle Boards as seen below.  The actual Shark Tank update segment is on Painted Pretzels.  The article has been updated to reflect this.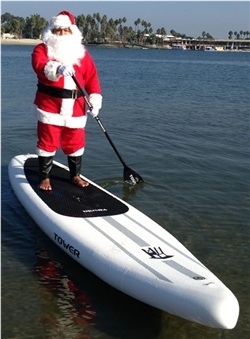 The Shark Tank update segment will cover Tower Paddle Boards, which received an investment from Mark Cuban.  Tower Paddle Boards is based in San Diego, which makes a lot of sense as that is a great city for surfing related activities.  The Tower Paddle Boards are fun and easy ways to enjoy a fun time out in the ocean.  One thing to remember from the initial appearance is that while Stephan Aarstol was asking for $1.5 MM Dollar Valuation, he ended taking an offer from Mark Cuban for $500,000 which was 1/3 of his asking.  There was some funny math involving percentages during the negotiations Stephan Aarstol had with the Sharks for Tower Paddle Boards, which you can read about here.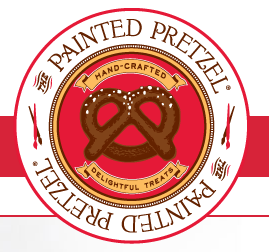 The Shark Tank update segment was about Raven Thomas of The Painted Pretzel.  The product is a tasty assortment of pretzel desserts.  During the original pitch, all of the Sharks seemed to really enjoy the taste of the samples that Raven Thomas gave them.  Raven Thomas was selling to Nieman Marcus, which had the sharks impressed.  Thomas was making all of the products by herself with the help of some family members, and was unable to fulfill some large orders due to her kitchen set up prior to taping her original segment.  Mark Cuban made the deal with Thomas as he had two places to distribute her product, his basketball stadium for the Dallas Mavericks and Landmark Theater chain that he owns.  WE're excited to hear the updates on the business and hopefully we will get to hear specific figures about the increase in sales due to the appearance on Shark Tank.
Filed under: Business Tips · Tags: Baby Loves Disco, Cellhelmet, CordaRoys Bean Bag Bed, Cowboy Ryan Ehmann, Mark Cuban, Only 12 Inches, Shark Tank, Tower Paddle Boards