Just Elementary, Inc. » Business Tips » Business Lessons from ABC's Shark Tank
There are many lessons to be learned from the participants, both the Sharks and the people pitching their business, of the television show called Shark Tank which is currently airing on ABC.  Both the Sharks and the business people pitching their business offer valuable insights.  Let's start with the 'Preview Episode' that aired on March 20, 2011 and repeated on August 5, 2011.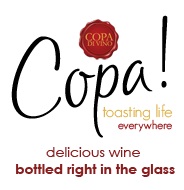 The final segment was James Martin of Copa Di Vino. James Martin runs a small winery in Oregon that makes 2,500 cases per year. Martin made sure to cover three aspects of his business which are the sales of his winery's wine, bottling for other wineries and wine producers, and licensing his patented single cup packaging. The single cup packaging of Copa Di Vino is ingenious, in that it is easily portable and is sold at convenience stores and event venues. The sharks quickly pick up on the intellectual property and focus in on that aspect of the business.
In fact, they have no interest in what James Martin is proposing, which is an investment in the entire business. The sharks do not want to be in the wine production business, nor do they want to a bottling company. They want to make a great return on the intellectual property (I.P.). Credit to Herjavec for quickly recognizing that Martin did not want to split up

his company, which the sharks wanted to do. To the sharks credit they did not want to take the other aspects of Martin's business for free, they were willing to let him make wine and bottle for other companies to his hearts content. They simply wanted to partner with him on the intellectual property and license, license, license to the tune of great riches. He turned down O'Leary's deal to only buy the I.P. of Copa Di Vino.  Best of luck to Martin, hopefully he makes it. Lesson from this segment is that you need to know which business you are in, because operating too many business models can potentially hold back the best one. The sharks wanted to focus on the Copa Di Vino I.P. because it is the most lucrative for them. It seems like Martin really wants to be a Brand and a wine maker. Good luck to him, and we'll see more from him when he reappears on the Shark Tank set for second visit in Season 3.  Copa Di Vino appeared on Shark Tank one more time in 2012, here is the recap of that appearance.  Also, here is where you can read analysis of why James Martin was right to turn down deals in his 2nd appearance with Copa Di Vino.
The episode started with Jonathan Boos of Wurkinstiffs.com, and one of his products which is a Magnetic Shirt Collar Stay.  His product is innovative, and he has legitimate sales with major clothing retailers such as Nordstroms.  He has a credible product and business, so what was his downfall?  He talked too much.  He came off as difficult to deal with, and hard to work with, because he let his emotion get the better of him.  Now, for the Sharks, his talking too much was good.  Early on, he revealed that he really needed Daymond John to make the company work.  Which, of course, Daymond knew.   It seemed obvious to everyone but Boos that Daymond was interested and simply listening to prepare an offer.  Jonathan simply misread Daymond due to his own nervousness, and lack of being 100% confident in himself.  This lead to Jonathan repeatedly cutting off Daymond, instead of listening to Daymond's intended compliments and eventual offer.  Finally, after getting a 'Whatever!' and having been cut off about three times, Daymond said he had enough and that he was out.
Luckily for Jonathan, Barbara Corcoran wanted to make some money.  So Corcoran decided to rope Daymond back in, because she needs Daymond's expertise to make the product work.  They quickly worked out a deal.  Many lessons on display here, but we'll stick with:  Learn to Listen when negotiating.  Jonathan needed to slow down his mind and not blurt the first reaction to everything, as he showed that his first read and reactions to Daymond's input were totally incorrect.  Lucky for Jonathan that  Barbara saved him, otherwise, it did not seem like Daymond would reach back out on his own to  make an offer after saying he was out.

Next Up was Tippi Toes' proprietors Megan Reilly and Sarah Nurse.  The two ladies are sisters who are franchising their concept, which is teaching preschool kids how to dance.  They were there to get an investment into the company to use it to grow the concept and the brand.   One of the ways to grow the brand and business that they brought was to mount a DVD aspect to the business.  Pretty much each of the sharks shot that idea down as they felt it was not the most pressing thing to focus on in the short.  What the sharks all honed in on was the fact that the sisters were successfully selling a franchise concept with great terms for the franchisor.  Each Shark was amazed at the cost of a franchise unit and the minimum on-going royalties, as was I.  $30,000 for a 10 year franchise agreement and a minimum of $1,000 per month in royalties!  Wow, for what seems like an owner-operated concept that does not seem to lend itself to scaling by a franchisee, it demonstrates great sales skills.  However, we don't know enough of the economics of each unit, so the minimum royalties could well be fairly reasonable.
These sisters can sell.  But, why are they so good at selling?  Obviously the concept is good.  So what lesson can we glean from the sisters?  There was a telling exchange with Shark Kevin O'Leary.    In the exchange O'Leary says "You guys are amazing, for what you are doing, because you are not selling them anything, except for your smiley faces."  To which Megan Reilly replies "I hope you see more behind it, than that." Which elicits O'Leary to say "I don't, actually."  While O'Leary is exaggerating a bit, he is simply making the point that what the Sharks are buying into is an investment into the great selling skills of the sisters.  Let's face it there are a lot of franchise-able concepts out there, but one key ingredient in selling franchise units is for the franchisors to be the ultimate reflection of the brand.  It is clear on the show that Sarah and Megan absolutely are a great reflection on the brand with their genuine enthusiasm and pure belief in the concept.  Their website does not offer much further insight into the franchise concept, so I'll have more to say about the concept whenever they do update or release more information.  Lesson learned with Tippi Toes is to create a concept that is at the core of who you are as a person or as a team.  Then, you naturally sell people on your concept, as the Sharks were on Tippi Toes.
After Tippi Toes was Shawn Davis of CBS foods.  Davis has a great Shrimp Burger that the Sharks seemed to enjoy samples of.  Davis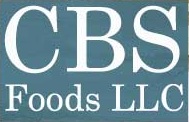 has a great personality and has cut his teeth into the Food Business by learning under the tutelage of an Italian Family that ran a successful restaurant.  Davis clearly has great personality, and seems like he would be a great salesperson in his concept, but he did not have enough sales to get any of the sharks really interested.   Also, O'Leary pointed out that the seafood industry has a lot of production variables, so margins are hard to control.  Since the profit margin that Davis quoted was smaller than O'Leary wanted to hear, he was out.  The other Sharks quickly followed suit, including Robert Herjavec and Daymond John saying that the Valuation proposed by Davis was too high.  Lessons learned here are, have good enough margins to survive fluctuations in supply costs, and don't grossly overvalue your product, business or concept, as it will be a turn off to many people to even bother trying to negotiate reasonable terms with you.
All in all, a good start to the new season of Shark Tank, and as was the case with the first season, many lesson to be learned, including how to gain and keep leverage when it comes to negotiating, which most of the show participants have had little practice in.
Want to read recaps of previous Shark Tank episodes? Click here to see the entire collection episode recaps, all of them with business lessons you can take away from each pitch.
For More information on how Just Elementary, Inc, Business Brokers can help you with Valuation Matters & Negotiation Techniques for your business contact our Client Care Manager Sonia Chhabra at (888) 926-9193 or email cs@justelementary.com
Filed under: Business Tips · Tags: ABC, Business Lessons, CBS Foods, Copa Di Vino, Daymond John, James Martin, Jonathan Boos, Kevin O'Leary, Megan Reilly, negotiation, Robert Herjavec, Sarah Nurse, Shark Tank, Shawn Davis, Tippi Toes, Wurkin Stiffs