Just Elementary, Inc. » Business Tips » Shark Tank Business Valuatiom and Offer Negotiation Lessons The SmartWheel, Gotta Have S'More, How Do You Roll Sushi, Pretty Padded Room Online Therapy & Invis-a-Rack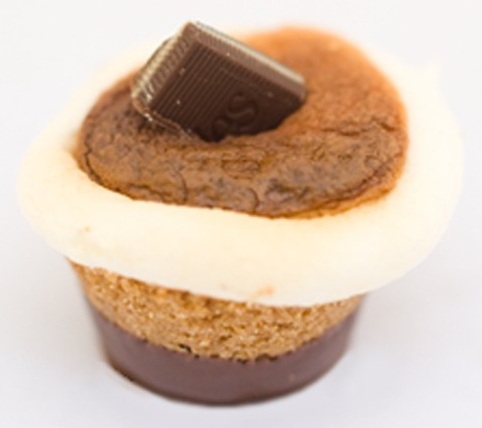 Carmen Lindner from Marina Del Rey California is on Shark Tank to pitch her tasty looking dessert creation called Gotta Have S'More.  Carmen Lindner's Gotta Have S'More looks to be a tasty creation that should have the sharks interested in a muffin crossed with a smore, which come in many different chocolate flavored combinations.  Gotta Have S'More's are sold in retail outlets in the Los Angeles area, and also are sold online with two day delivery for products that need to be shipped.  The company also offers local delivery for customers in the greater West Los Angeles area.  Carmen Lindner created Gotta Have S'More as a middle of the night idea that she brought to fruition after much experimentation.
In terms of the pitch by Carmen Lindner for Gotta Have S'More the main challenge was the fact that the product was and is expensive to ship to areas outside of the Los Angeles Area.  The segment was heavily edited, and it seems like the strategic vision of the company was discussed in depth.  All we saw were the comments from the Sharks which echoed their concerns about the direction of the business.  Lesson Learned here is that it is important to have a Clear Strategic Vision on the Direction of the business to Get Investors to believe in YOU and invest their CASH

The update segment will be about Donny McCall's Invis-a-rack. Invis-a-rack is a made in the U.S.A. product that has been licensed to DeeZee Truck Accessories. You may recall the original pitch by Donny McCall for Invis-a-rack that demonstrated well and had the sharks very much interested. You can read the original recap of the episode that Donny McCall pitched Invis-a-rack in here. We're very interested to see just how far things have come for Invis-a-rack.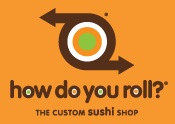 Peter & Yuen Yung appeared on Shark Tank to pitch their Choose Your Own Ingredients Franchise Restaurant concept called How Do You Roll. The headquarters are in Austin Texas. Currently there are 13 How Do You Roll restaurant locations in Texas, Arizona, California and Florida. The How Do You Roll concept lets customers customize their rolls by choose their ingredients. Let customers customize orders is a definite monkey wrench in traditional restaurant models as it slows food preparation time, which slows sales and reduces profit. Peter & Yuen Yung hope to have solved that issue with their business model for How Do You Roll, which will be on display tonight on the show.
As Barbara Corcoran mentioned, investing in a Franchise Concept on the Franchisor end is a complicated investment that has many factors that slow return on investment that turns away most VC investors.  This is eveidenced by the fact that most franchisors that have pitched on Shark Tank have walked away without a deal.  However, Kevin O'Leary was interested in the business.  There was a very specific key reason that Kevin O'Leary was interested.  That is that Peter & Yuen Yung were planning on Taking Cash distributions out of How Do You Roll on an on going and immediate basis.  This solved the KEY issue that VC Investors have when reviewing Franchisors to invest in, and that the speed at returning the initial investment.  Lesson Learned, Offer a Quick return on an investors interest to get them to invest.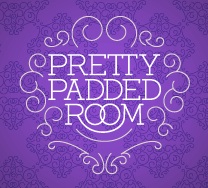 Appearing in the Shark Tank is Bea Arthur's Online therapy business called Pretty Padded Room.  Pretty Padded Room is a convenient way to receive therapy without the hassle of commuting to the therapists location.  While this obviously changes the dynamic of the therapy by removing the in person interaction, it does offer some benefits in the convenience and privacy factor.  Also, Bea Arthur's Pretty Padded Room has two way online diary that allows for the customer to journal at their pace and get feedback from a therapist who would have access to it.  Convenience and Privacy are two major issues that prevent people from using a therapist's service and Bea Arthur's Pretty Padded Room has come up with two solutions to those roadblocks.  Bea Arthur did not know the financial metrics for Pretty Padded Room.  She did not get an offer on the show.  Lesson Learned here, know the financial numbers behind your business! If you don't, don't expect investors to knock down your door!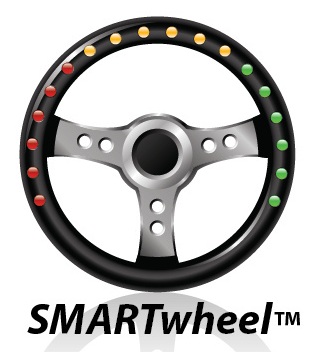 The SmartWheel is an invention created by six very young teenage entrepreneurs from Londonberry New Hampshire.  The six entrepreneurs have invented a steering wheel cover that helps monitor driving behavior by tracking hand position on the steering wheel.  When a hand or both hands are removed from the steering wheel, it is a clear indication of distracted driving, which is not a safe situation.  As such, the SmartWheel can help reduce distracted driving by reminding the driver to put hands back on the steering and sending the data to a third party for monitoring.  The invention is so compelling that the Londonberry six have had an audience with President Obama and Secretary of Transportation Ray LaHood where they demonstrated their SmartWheel invention.  The SmartWheel is not available for sale yet, but there seems to be an initiative to bring it to the market.  Don't be surprised to see it available for sale, or even for use in commercial fleets such as mass transit systems and trucking companies.  The Inventioneers received an offer for SmartWheel from Mark Cuban and Robert Herjavec which they accepted.  Lesson Learned from this segment is the inspiration seeing 6 teenagers focus on creating great products.  
Want to read recaps of previous Shark Tank episodes?  Click here to see the entire collection episode recaps, all of them with business lessons you can take away from each pitch.
For More information on how Just Elementary, Inc, Business Brokers can help you with Valuation Matters & Negotiation Techniques for your business contact our Client Care Manager Sonia Chhabra at  (888) 926-9193 or email cs@justelementary.com
Filed under: Business Tips · Tags: Gotta Have S'More, How Do You Roll, Pretty Padded Room, Shark Tank, The SmartWheel