Just Elementary, Inc. » Business Tips » Shark Tank Business Valuation and Negotiation Lesson Slawsa Doorbot Magic Moments Surprise Ride Barbara Corcoran's All Star Entrepreneurs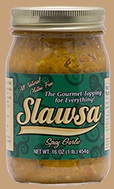 Tired of the same old condiments?  Well Julie Stortz Busha of Slawsa just might have a product you want to try.  Slawsa is a combination salsa and slaw mix.  So it has a bit of spicyness to go along with a bit of  crunch.  The product is available in regional grocery stores such as Publix, Food Lion and Kroger throughout the Southeast.  The product is mainly available in many grocery stores in the Midwest, Southeast and Eastern Seaboard.  For those living in the Western United States and internationally, the product is sold online as well.  Given that Slawsa has distribution with large grocery stores, it is likely to have significant enough sales to get the sharks interest.  Slawsa comes in four flavors, original, spicy, garlic and garlic spicy.  Uses can be on hot dogs, with chips, and many other snack items it seems.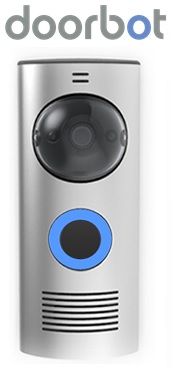 Have you ever wanted to see who was at your front door without getting up?  Well Doorbot has a device and a apps compatible with iOs and Android that let users see who exactly is at the front door.  Going beyond that, Doorbot offers the ability to audio chat with the people at the door.  Also, Doorbot lets users see who is it the door by a video feed.  The Doorbot is battery powered, but it can also be hardwired to the electrical wiring of the premises.  Doorbot also offers the Lockitron which is a device that allows a door to be unlocked remotely.  This can be handy to let in friendly visitors such as neighbors, visiting relatives and friends.  Also this can be handy with children who don't carry keys or have lost keys.  Currently the Doorbot seems to be available online only.  So don't expect to see large sales history during the episode, as these segments are filmed months in advance.  If the technology is scalable, then expect to see Mark Cuban and Robert Herjavec interested.  To be clear, the iPhone, iPad, iPod Touch, Android smartphone and Android tablet must be connected to the internet to interact with the Doorbot.  The Doorbot has to be connected to a WiFi network to work.  Doorbots are currently sold for $199 directly on the Doorbot website.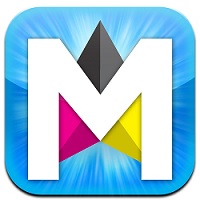 When carrying and using smartphones regularly, we tend to accumulate a collection of photos.  What to do with these photos is the question.  Specifically, what to do with all of the favorite photos people have on their smartphone or tablet.  Magic Moments is a smartphone app that lets users edit and design photos to be used in different media, including physical media such as mugs, and phone cases.  Magic Moments is currently limited to iOS devices, such as iPhones and iPads.  A unique aspect of Magic Moments is that uploaded photos can be purchased by other users, which generates a commission for the user who uploaded the photo.  This is an incentive for users to upload more photos.  Will Magic Moments generate enough revenue and not just downloads to entice the sharks to invest?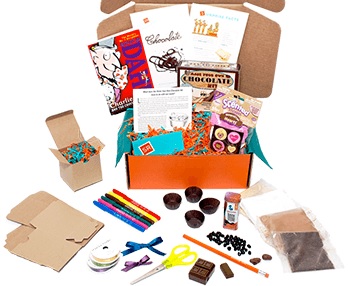 One of the challenges parents face is coming up with fun and creative ideas to entertain children and help their imagination develop.  Surprise Ride pitches the Shark Tank a subscription service for parents that sends a monthly surprise gift package that contains new and engaging items for the kids to play and interact with.  Each month has a theme.  A theme from a previous month was "Learn How to Fly."  The kit for that month included activity books about birds, a foam airplane and a snack with a bird theme to it and other items.  There was a 'Explore Mars' theme that had a space sand magnet that the kids can design and alien themed ice cream flavoring.  Also, there was a 'Chocolate' theme that let kids learn about organic foods and farming and also had a raw organic cocoa bean for sampling.  This is a small business that would seem to interest Barbara Corcoran.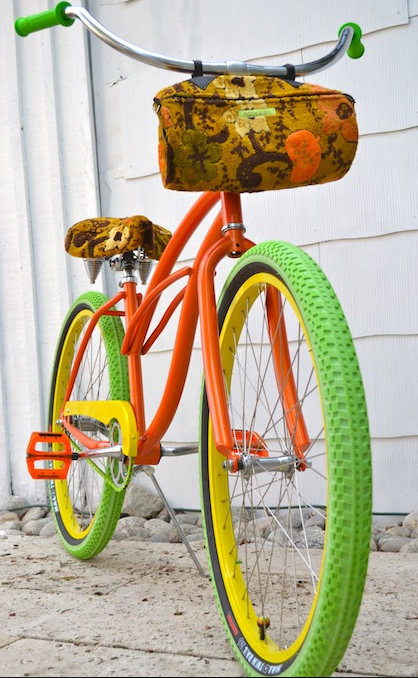 Getting an update segment should be a few products and businesses that have investments from Barbara Corcoran.  Among them are Tom & Chee, Villy Customs, Daisy Cakes, Ride on Carry On, Ryan's Barkery, Cousin's Maine Lobster and The Coop LA.  The segment will be called "Barbara's All Star Entrepreneurs"  These are companies that have done well since a deal was made.  A key thing that Barbara Corcoran does is get the business owners that she has invested in to become a part of her mastermind group.  The entrepreneurs share ideas and effective business practices with each other.  This points an important reason that entrepreneurs may be willing to make a deal with the Sharks.  It goes beyond just additional television exposure with repeat episodes and future update segments, but it also leads to forming alliances and power teams that can help each business grow.  This is good news for the entrepreneurs who have chosen to take an investment from Barbara Corcoran and the other sharks.
Want to read recaps of previous Shark Tank episodes? Click here to see the entire collection episode recaps, all of them with business lessons you can take away from each pitch.
For More information on how Just Elementary, Inc, Business Brokers can help you with Valuation Matters & Negotiation Techniques for your business contact our Client Care Manager Sonia Chhabra at (888) 926-9193 or email cs@justelementary.com
Filed under: Business Tips · Tags: Barbara Corcoran, Cousins Maine Lobster, Daisy Cakes, Doorbot, Magic Moments, Ride On Carry On, Ryan's Barkery, Shark Tank, Slawsa, Surprise Ride, Tom and Chee, Villy Customs