Just Elementary, Inc. » Business Tips, Uncategorized » Small Business Lessons from ABC's Shark Tank
From the week two episode of ABC's Shark Tank There were four main themes: negotiation techniques, valuation realities, knowing your which business your business should be in, and being the right pitchman for your business.
First up was Kiersten Hathcock of Mod Mom Furniture.  Hathcock came to pitch her business and raise capital to expand her product line from just Eco Friendly Modern Toy Boxes to a full children's furniture line.  There were a few lessons on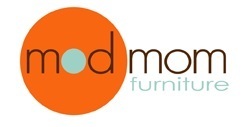 display here.  A primary lesson is to know which business you are in.  Too many times we see businesses that are trying to be all things to all people.  That is a really hard trick to pull off.  Being all things to all people means commoditizing your product or service which means that you are not a high margin space.  Great business advice is to maintain large margins when you are starting up.
In Hathcock's case, Barbara Corcoran and Kevin O'Leary quickly pointed out that Hathcock needs to focus on the Toy Box's and not try to branch out into other children's furniture, given her limited capital and lack of manufacturing capacity.  If you don't  have capital and manufacturing capacity, you are going to be spreading yourself too thin to be feasible if you stray from the main product line.  Think about, Kleenex  means nose tissue, Pringles was sold off by Proctor and Gamble because they are in the care and cleaning business not the food business, even Motorola split into two divisions.  Businesses are best when they are focused on product lines that are closely related and within the capital and capacity means of the business.  When it came down to negotiating, Hathcock was fortunate to have competing offers from Kevin O'Leary and Robert Herjavec.  Having multiple bidders is key to creating negotiation leverage, so it was key Hathcock did not ask for, or induce O'Leary and Herjavec to partner and thus reduce her leverage.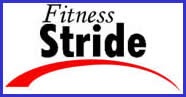 Let's start with Valuation Realities and being the right pitchman by profiling Stacy Erwin, who was second up on the show.  Erwin was pitching his product Fitness Stride.  The product is a fitness resistance band that can be worn almost all day.  For people wearing skirts, the product can be worn discreetly under the skirt, thus providing exercise and not being overtly noticeable.  This is a nice product that should benefit from the television exposure and Erwin's sales pitch personality.  Erwin was prepared, answered all questions promptly with conviction and had great positive energy for his product, which is a key ingredient to be a successful pitch man.  In Erwin's case, there was a simple lesson to be learned, which is 'know thy valuation.'
Most business sellers do not have a realistic valuation for their business, however, Erwin is an example of a business owner who is wildly off on his valuation.  One thing that sellers need to realize is that potential is the reason that buyers buy and investors invest, it is not the reason to pay a premium.  Potential needs to be combined with creating buyer/investor competition demand to get people to pay a premium involves.  Visit our small business valuation page to learn more and to request a practical business value report for your business.
Negotiation tactics were on display with the Johnson family, who were on the show to pitch their business Flipoutz.  Flipoutz is an innovative toy token trading program.  People buy bracelets that hold five themed tokens.  People can then

trade and track their tokens via a unique token code and narrative website.  Key lessons on display here were to protect an idea with a patent, or in cases of a unique formula a patent pending.  The Johnson family was smart enough to get a patent on their trading and tracking system.  Also, the Johnson family was smart enough to defer yes and no answers on offers, by replying for a request for more information or participation.  A great example was after some back and forth questioning with other sharks when Daymond John recapped his offer and asked for an answer from the Johnson family, Robin Johnson (the father) said "We're a team, and we'd really like to see a team here too."  That is a key negotiating lesson, defer, defer, defer and force the other party to come up with replies. Of course, you have to defer with relevant deferrals, otherwise it is just annoying and will irritate the other party and make them less receptive to compromise.  In this case, the Johnson was wise to use relevant deferrals to extend the bargaining among the sharks.  Of course, when the sharks sent the Johnson family out of the room, they were able to collude on an offer and reduce demand from two competing offers into one single offer.  Now the Johnson's had to get crafty with replies, and they tried by having the son ask for more money.  Of course, he asked for more money for the same equity stake, but he used the words 'I think' and it indicated that they were not confident as a group to demand better terms.  The sharks picked up on it, and quickly demanded that their final offer was take it or leave it.  Lesson learned, negotiate with conviction and be 100% certain of the terms that you want, otherwise, the other party will dictate the terms.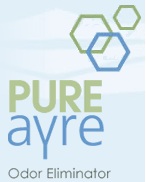 Last up was James Mitchell who pitched his odor eliminator named Pure Ayre.  According to Mitchell, Pure Ayre is a food grade product that neutralizes odors.  Key lesson here for valuations, the most recent sales matter the most, which usually means the past 12 months.  When Mitchell said he had $3,200,000 in sales, the sharks thought it was for the previous full year, but that was for the ten year history of the product.  The sharks admonished him about this, and told him that the most recent sales are the most important.  This is very true, historical sales are good to have documented, but be upfront on the recent sales.  If you are not upfront about it, it leaves a bad taste in the mouth of the investor/buyers that you are pitching.  If you can't be upfront, then it is really hard to be a good pitchman for your product.  Mitchell was the antithesis of Stacy Erwin, he lacked enthusiastic energy and he avoided directly answering questions.  Robert Herjavec was correct in telling Mitchell that he has 'no star power.'  The final offer that came out from the sharks involving Mitchell being fired and disassociated from the company and just getting a royalty on all sales.  He didn't take the final offer, as he wanted to stay involved.
Filed under: Business Tips, Uncategorized · Tags: ABC, Barbara Corcoran, Daymond John, Fitness Stride, Flipoutz, James Mitchell, Kevin O'Leary, Kiersten Hitchcock, Mod Mom Furniture, Pure Ayre, Shark Tank, Stacy Erwin