Just Elementary, Inc. » Franchises » Menchie's Frozen Yogurt Franchise Business Branding Philosophy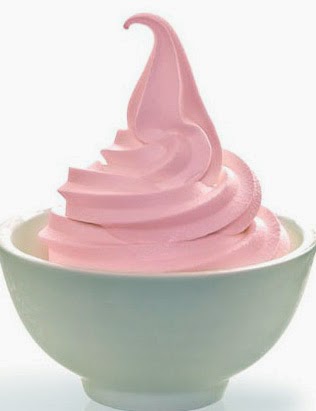 Are you curious about the Frozen Yogurt Franchise Industry in regards to investing in one either by purchasing an existing location or building a new one?  Here is information with editorial commentary on one of the frozen yogurt franchise brands known as Menchie's frozen yogurt.
In business there are two types of products on the market, the commoditized product that is traded primarily on lowest price and wide availability, and the premium product traded at premium prices based on value addition and/or scarcity.
The leadership of Menchie's frozen yogurt franchises has put a lot of thought behind which type of product that they wants Menchie's to be.  They have chosen to go the route of premium, via strong branding.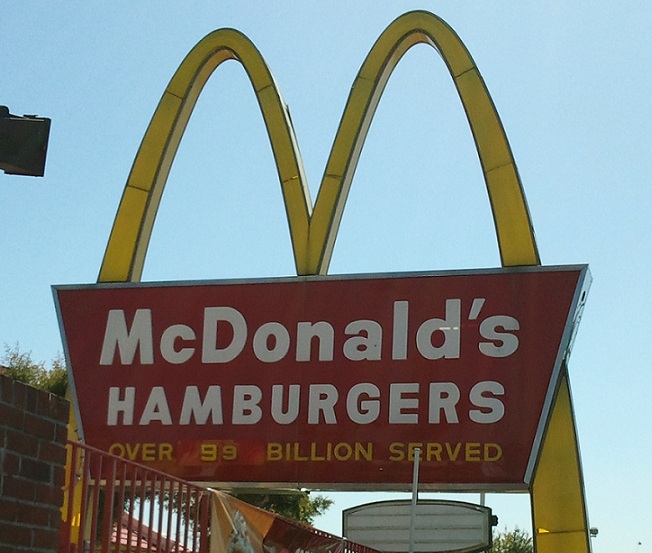 So, think of McDonald's, the most recognizable franchise hamburger brand on the planet.  Does McDonald's have the tastiest hamburger according to surveys?  Most of the times you will see other local or smaller scale chain concepts that are rated as having tastier burgers.  But, there is little doubt that McDonald's has the best brand recognition in the hamburger QSR space and that its franchisees are among the most successful of any franchise concept.  If their burger isn't the best, then what is McDonald's selling?  They are selling the experience.  Namely, they are selling smiles and happiness, the 'Golden Arches' as McDonald's puts it.  This is what powerfully brands them and gives them the Brand Name Recognition that attracts families and groups to develop the taste, craving and lifelong affection for McDonald's.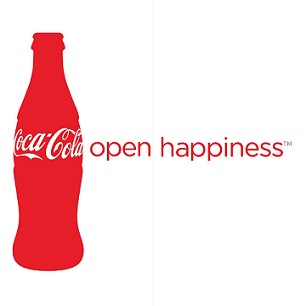 A similar concept applies with Coca Cola, where they are not advertising the tastiness of their soda, but instead emphasizing how having their product is equivalent to 'Opening Happiness'
With the Self Service Frozen Yogurt concept taking root and spreading the last few years, what is the way to differentiate a brand to gain market share, create broad brand recognition and charge a premium price? Simple, follow the model laid out by McDonald's and Coca Cola, Sell the experience.  Sell the Happiness.  Sell the Smiles that come with the experience of enjoying the product.
With Ronald McDonald, Happy Meals, and the Golden Arches McDonald's has created branding that has nothing to do with taste or flavor, instead it has everything to do with happiness and smiles that come from branding.  Ronald McDonald is an instantly recognizable cartoon character that brings a smile to the face of the child inside of us.  Happy Meals taste just fine, but it's in the NAME!  Golden Arches scream golden fried french fries and the happy smiley face of children eating McDonald's.  McDonald's sells happiness, just like Coca Cola sells happiness with its current marketing campaign.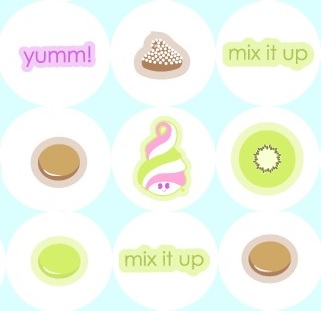 And that is what is behind Menchie's Frozen Yogurt success to date.  Menchie's is selling happiness.  You can see it in the Menchie's logo, which is a character they have created and aptly named Menchie.  For those of who don't know 'Mench' is a term that would be used to refer to a good friend.  Menchie, the main character, is joined by a cast of other characters that make for a versatile group of characters that can help Menchie's continue to create a strong branding presence.  Also, there is a promotional tie in up with the Smurfs 2 Movie that released July 31st, 2013.  Again, a very clever way to brand Menchie's as a place that creates smiles and happiness.  Smiles and Happiness work best in creating customer loyalty for the Food Service Category, because people inherently factor in the dining 'experience' when rating a business.  If you doubt this, then just read a few Yelp! reviews for any food service business, and you will clearly read people mentioning the overall dining experience as an important part of their visit.
For additional information about investing in a franchise business including, but not limited to, Menchie's contact our Client Care Manager Sonia Chhabra at (888) 926-9193 or email cs@justelementary.com
Just Elementary, Inc. is an independent company.   It's important to choose the right franchise business to invest in that fits your life situation and investment goals.
Coming later this week, a post about Menchie's Frozen Yogurt Design & Layout.  Also, a post on the marketing strategies used by Menchie's.
Filed under: Franchises · Tags: Branding, franchise, Franchisees, Franchising, Menchie's Frozen Yogurt