Just Elementary, Inc. » Business Tips » Business Lessons from ABC's Shark Tank – Negotiation Techniques and Business Philosophies
Third into the Shark Tank was Cheryl Rigdon presenting her products, the Spatty and the Spatty Daddy. The concept is simple, Spatty and the Spatty Daddy are spatula like products that small enough to get into tubes of cosmetic products, and lotion bottles, etc. to scrape out the hard to reach portion of the remaining product. This type of product is definitely appealing to consumers who hate to waste, and save money. Putting this product on QVC with Lori Greiner seems like a no brainer, but Lori Greiner mentions that it's price point ins't ideal for QVC, given shipping costs. Lori Greiner did suggest that Cheryl Rigdon pitch cosmetics manufacturers and distributors that the Spatty and the Spatty Daddy be add ons to their existing product lines. All of the Sharks were out on Spatty and the Spatty Daddy, as it was way too early in the development phase, and had no real infrastructure.  However, as an update segment has shown, Cheryl Rigdon has brought the Spatty and the Spatty Daddy to the market and it is now available for sale.
An important lesson from this segment is that Seasoned Investors are not in the business of helping someone set up a business. Their time is better spent with up and running businesses that just need their capital and quarterly conference calls to ramp up profitability. So, get a company up and running BEFORE pitching investors, to get serious investment offers.   Kudos to Cherly Rigdon for making a reality out of the Spatty and the Spatty Daddy.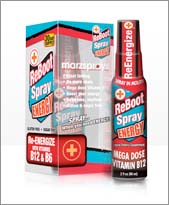 Last into the Shark Tank was MarzSprays based in Los Angeles. The segment was noted for the Marz father and son duo extreme perspiration during the segment. Obviously, nerves played a factor in this, but it is important to remember that the sets have incredibly Bright and HOT lighting for the cameras. Also, while the segments are edited down to 8-12 minutes, they are actually typically pitching their business for 45 minutes or more. Big takeaway from this segment is the power of the word 'NO.' As was written earlier about Lori Greiner's pressure tactic during negotiations for CozyBug, Lori Greiner again attempted to control the negotiations, an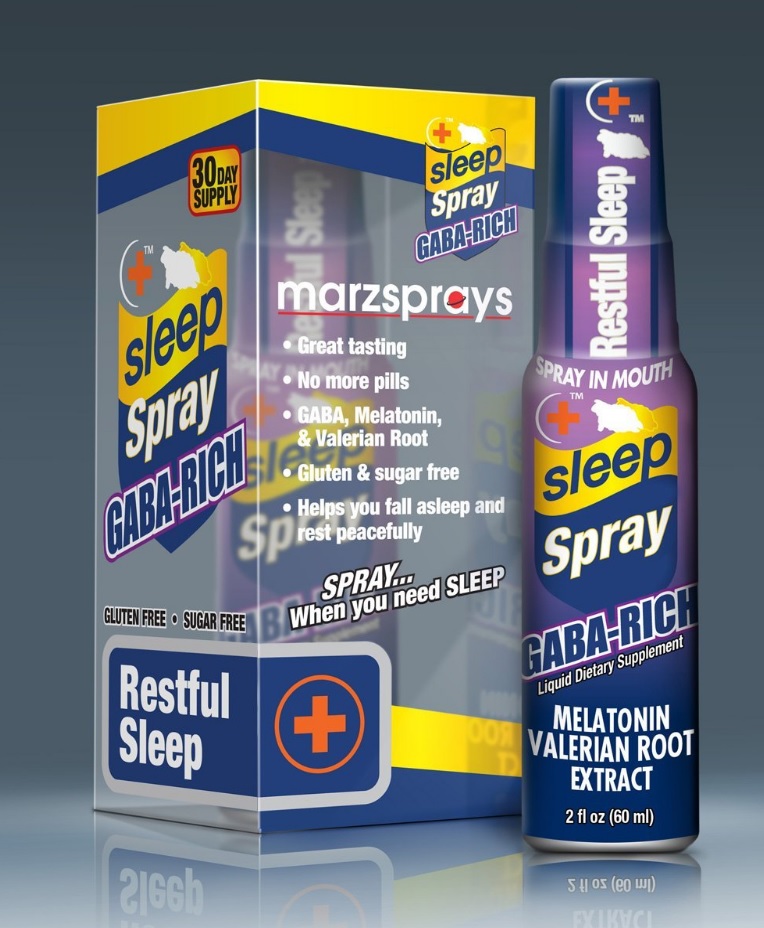 d this time she had success. Remember, Leverage in negotiations is KEY, and Lori Greiner knew she had it when the Marz's attempted to get her to counter herself by offering 20% equity instead of 25% equity. Lori Greiner handled it brilliantly, with a simple 'No!' The Marz's quickly backtracked and accepted Lori Greiner's proposal for 25% equity.
Lesson Learned, sometimes you win some, and the rest you lose, like we saw with Lori Greiner going 1 for 2 on deals in the episode, but always stick to your guns and keep control of the negotiations. Sometimes, all it takes is a well placed and 100% meant 'No!' to get terms in your favor.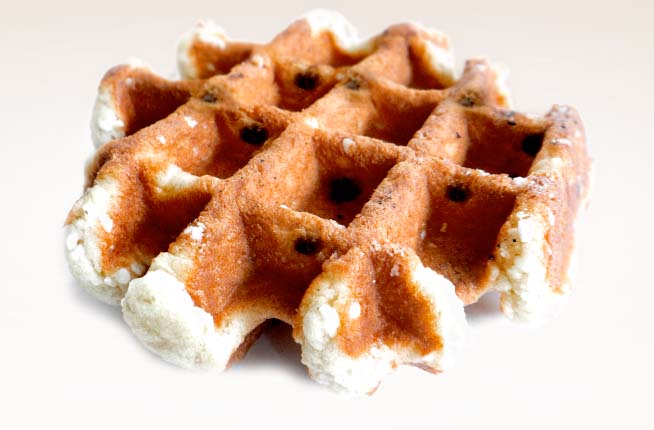 Second into the Shark Tank was Roger Sullivan's Wired Waffles. Wired Waffles are caffeinated Waffles, designed to offer an energy boost with a breakfast product. Unlike most other food segments we have seen on Shark Tank, Wired Waffles the Sharks were not fans of the taste. However, taste is just that, 'taste.' Everybody has different palettes. Obviously, the appeal of Wired Waffles is that the 'energy' segment of supplements and drink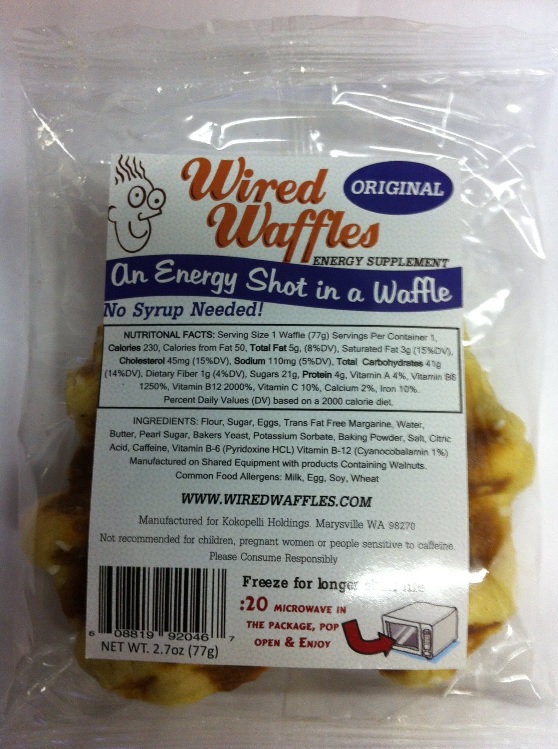 s is an incredibly huge market, as we can see with the proliferation of energy drinks, bars and snacks. Daymond John in the TalbottTeas episode mentioned that he likes caffeine products, since they are a 'legal' drug, and a huge industry. However, Wired Waffles was not a product that the Sharks felt would be large enough in scale to make a wise investment from them.
One takeaway from this segment is that Venture Capital Investors don't want to invest in businesses that have a perceived small upside. Though, Wired Waffles certainly has carved out a small share of market. Hopefully, Sullivan is able to capitalize on the National Television exposure and parlay it into additional distribution for Wired Waffles, similar to the success that Chef Big Shake has had. You can read about Chef Big Shake's episode here.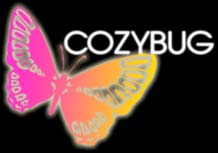 First into the Shark was Aly Lessor of CozyBug.  CozyBug is an apparel line for children.  The main product featured on the show were pillowcase dresses.  Given that this was an apparel product/business, it was obviously up the alley of Daymond John, the apparel guru.   He was interested from the get go, as were Lori Greiner & Kevin O'Leary.  Mark Cuban & Robert Herjavec bowed as they did not have a lot of expertise as value to offer in a deal with Aly Lessor for CozyBug.
Kevin O'Leary's offer was for ZERO percent equity, but it was for a perpetual royalty, $2 per unit until 25,000 units were sold and then a dollar per unit after that.  That essentially boils down to a loan, with payments in perpetuity.  While it sounds good keeping 100% equity, payments in perpetuity aren't a great option, especially if you have interest from Daymond John and Lori Greiner.  Aly Lessor was clearly most interested in making a deal with Daymond John and Lori Greiner, however the two sharks did not want to do a deal with each other.  This brings us to one important lesson, which is to always consider the Value Added by an investor.  Daymond John brings start to finish apparel experience, while Lori Greiner brings tremendous experience with direct TV sales and product creation.  We'll never know which way Aly Lessor would have gone if she hadn't been unduly influenced by Lori Greiner's strong arm tactic of threatening to pull the offer.  Aly Lessor chose Daymond John and it should be a great deal.  What Lori Greiner did was smart, always apply pressure to maintain control in negotiations, and it just turned out that she did not make this deal.  Truly, you can't make 100% of the deals you entertain, but kudos to her for attempting to keep control of the negotiations, which we all should endeavor to do.
Another lesson from the segment is a point that Mark Cuban made which is to NOT spread the resources of a company too thin into new product development, BEFORE mastering the current niche.  It could end up sinking the company, not unlike the struggles that ZOMM faced due to new product development in the previous episode as chronicled here.
Want to read recaps of previous Shark Tank episodes? Click here to see the entire collection episode recaps, all of them with business lessons you can take away from each pitch.
Curious how much your business is worth, Just Elementary, Inc, Business Brokers can help you with Valuation Matters.  We can also help you with Negotiation Techniques for your business when dealing with investors.  Contact our Client Care Manager Sonia Chhabra at  (888) 926-9193 or email cs@justelementary.com
Filed under: Business Tips · Tags: Cherly Rigdon, CozyBug, Daymond John, Lori Greiner, Mark Cuban, MarzSprays, Robert Herjavec, Shark Tank, Spatty Daddy, The Spatty, Wired Waffles