Just Elementary, Inc. » Business Tips » Shark Tank Business Valuation & Negotiation Lessons FunBites, Himalayan Dog Chew, Nuts 'N More Update, BevBoy, Lip Bar
Many  parents will relate to the challenge that Bobbie Rhoads faced when feeding her younger child.  Many kids are picky eaters, and getting them to eat can be quite the chore.  Instead of changing the types of food and meals she was preparing, Rhaods decided to work on presentation.  So she decided make fun shapes out of the food she served.  Her product is called FunBites, and they are like cookie cutters for food.  Funbites can be used on a lot of food items including sandwiches.  Funbites have two parts to them, the curved blade cutter and a food popper that pops out the pieces of cut food.  Funbites comes in various shapes and sizes.  This definitely seems like an easy to demonstrate product, so expect interest from Lori Greiner and Barbara Corcoran.  Rhoads claims that Funbites are made in the USA and available in select retail stores throughout the United States, Canada and a few other international locations.
Obviously pets are a big business in America, and the Shark Tank has been pitched many pet related businesses.  Nishes & Suman Shrestha pitch the Sharks their pet products business Himalayan Dog Chew.  The main product product is a hard cheese chew made of yak and cow milk.  Suman had noticed many years earlier that Nishes' dog enjoyed Himalayan Hard Cheese.  Himalayan Dog Chew is sold to approximately 5,00 retailers according to the company website.  The chews are made from Yak and Cow milk from cows in Nepal.  With retail distribution that broad, expect the Sharks to be interested in Himalayan Dog Chew, especially Robert Herjavec who in renowned dog lover.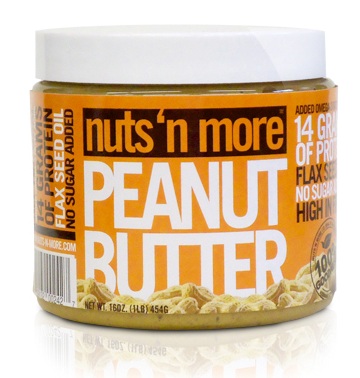 Getting another update segment on Shark Tank is Nuts 'N More.  The three partners behind Nuts N' More are Neal Cameron, Dennis Iannotti and Peter Ferreira. Their pitch was for $250,000 in exchange for 20% equity ($1.25 MM Business Valuation).  Nuts 'N More are a line of finely blended line of fortified peanut & almond butters.  Nuts 'N More is available in the following flavors: Cinnamon Raisin Almond Butter, Chocolate Almond Butter, Almond Butter, Peanut Butter and Chocolate Peanut Butter.
The Business Valuation that Nuts 'N More asked for in the original Shark Tank pitch was high.  The high asking valuation was too much for Kevin O'Leary, Daymond John and Barbara Corcoran, so they were all out.  Both Mark Cuban and Robert Herjavec made offers for 50% of the original ask in the pitch.  Neal Cameron, Dennis Iannotti and Peter Ferreira wanted to partner with Cuban and Herjavec, so they accepted.  Very curious to see how the sales have increased since the previous update segment.  It's also possible that this update will announce a partnership or sale to a larger company.
Pitching a fun pool accesory is Kevin Waltermire.  Waltermire's business is called BeverageBoy.  BeverageBoys are floating drink holders meant to be used in pools or any large body of water used for recreation.  To minimize tipping over, BeverageBoys have an arm that is extends underwater and has a weight at the end of it.  This weighted arm offers stability to the unit.  BeverageBoy is based in Brooklyn, New York and Charleston, South Carolina.     BeverageBoys are designed for 12 ounce cans or similarly sized plastic cups.
Pitching the Shark Tank on a line of bold cosmetics is Melissa Butler from Detroit, Michigan.  Butler's business is called The Lip Bar.  The products are lipsticks and lip glosses.  The colors that The Lip Bar offers are seasonal and based on current fashion trends, so when a favorite color runs out, it might not be available any time soon.  Butler claims that her products are made from natural ingredients, different pigments based on color and fortified with shea butter, avocado oil, coconut oil and vitamin E.  This is another visual product that could sell well on direct TV sales channels like QVC, thus, expect that Lori Greiner might have strong interest.  The Lip Bar products are only available online right now.  In the past Butler has attempted to create a physical location for her business, so she may be pitching the sharks for capital to expand the physical presence of her business.
Want to read recaps of previous Shark Tank episodes? Click here to see the entire collection episode recaps, all of them with business lessons you can take away from each pitch.
For More information on how Just Elementary, Inc, Business Brokers can help you with Valuation Matters & Negotiation Techniques for your business contact our Client Care Manager Sonia Chhabra at (888) 926-9193 or email cs@justelementary.com
Filed under: Business Tips · Tags: BevBoy, FunBites, Himalayan Dog Chew, Nuts 'N More, Shark Tank, The Lip Bar