Just Elementary, Inc. » Business Opportunity For Sale » B2B Catering Kitchen For Sale
What:
Catering Business for sale that specializes in B2B customers such as public schools, Fortune 500 companies and to Craft Service Managers of Television Show productions.  The leased space has an interior dining room that can be re-opened for Dine-In customers.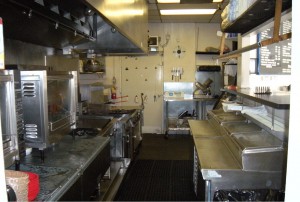 Where:
This business is located in Lawndale, California.  It is very close to an on-ramp and of the 405 freeway, and not far from the 105 freeway.  There are many large corporate businesses and offices located very close to this business.  It is located in a retail Strip Mall.  The strip mall that features many tenants, including a Franchised Pizza QSR and a full service restaurant specializing in South Asian Cuisine.
Why:
The current owner is working a full time job in corporate finance.  The business has come down from peak levels as he has been away from the business for over two years now.
Asking Price:
$75,000. Inventory and Vans are to available for separate purchase.  The current owner is very motivated.  The current owner has a bank loan balance to pay off, and will negotiate a payoff that he will take care of.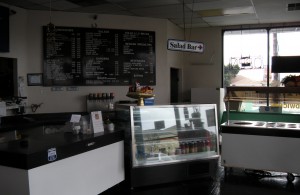 Staff:
There are Two (2) part time employees who prepare orders and deliver orders.
Lease:
Renegotiable.  Business Owner has had preliminary discussions with landlord about renegotiating current lease term.  Long Term Lease available for qualified parties.
For More Information contact our Client Care Manager Sonia Chhabra at (323) 213-9193 or via email cs@justelementary.com
Filed under: Business Opportunity For Sale · Tags: Business For Sale, Business Opportunity, Catering, Corporate Customers, Craft Services, Lawndale, Schools, South Bay, Television Production