Just Elementary, Inc. » Business Tips » Business Lessons from Shark Tank Power Pot, Ava the Elephant, Quick Stop Fire Sprinkler Tools, Fun Time Express Electric Trains, Taylor Robinson Music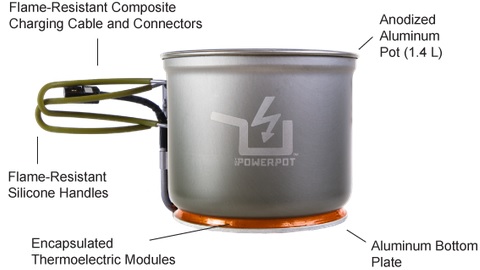 Is it possible to generate electricity using fire and water simultaneously to charge a portable electronic device? Yes, it is thanks to Power Pot. The creators of Power Pot are Caleb Light and David Toledo who run the business from Salt Lake City, Utah. Power Pots are a portable kit that can be used to heat water used to prepare food while engaged in activities such as camping. Power Pots use the excess heat generated to convert into electricity. The cords and connections are designed to be heat & flame resistant. Power Pot is available in brick and mortar stores throughout the continental US and Alaska in REI stores and Bass stores in addition to some smaller chain stores. Given that there is already some distribution in place, expect the sharks to be interested.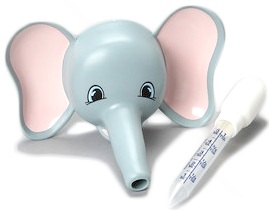 Getting another update segment is Ava the Elephant, the brainchild of Tiffany Krummins. Krummins originally appeared in season one of the Shark Tank and has already had a prior update segment.   involves a hit product from Season 1 of the Shark Tank.  Barbara Corcorant invested in Ava the Elephant, which already had seen tremendous growth which was discussed in the first update segment that it had.  It's possible we'll see that there is another product that is being rolled out Krummins.  At the very least, we will expect to hear that sales are up for Ava the Elephant.  For those not familiar with Ava the Elephant, it is a cute distraction that can be used to administer liquid medicine to children.
Matt Scarpuzzi from San Diego pitches his products called Quickstop Fire Sprinkler Tools.  Scarpuzzi is a firefighter, so he is familiar with the damage that can be caused by water from fire sprinklers when they activate accidentally.  Quickstop Fire Sprinkler Tools are designed to be used professional fire fighters to stop the flow of water from fire sprinklers.  They are rated to stop water up to 350 psi.  You can see for yourself how they work.  The sharks interest in Quickstop Fire Sprinkler Tools will likely be similar to the level of interest they had in the HyConn, if Scarpuzzi is able to demonstrate mass consumer market appeal in the product.

Taylor Robinson of Taylor Robinson Music pitches the Shark Tank on his national chain of music schools.  The music schools offer private, one on one music lessons. Taylor Robinson Music offers in studio lessons or lessons at home via video conference.  Taylor Robinson Music boasts a broad selection of instructors to choose from, six days a week.  The pitch will involve some guitar and most likely singing, so expect some smiles from the sharks, but will the revenue numbers justify interest from the sharks and will the business actually need investment from the sharks.  Taylor Robinson Music has been in business since 2005.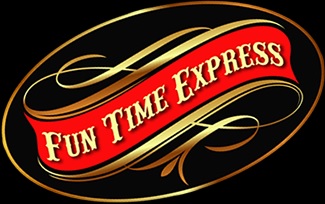 Trains hold a very nostalgic place in the hearts of a lot of people.  Whether it be playing with toy trains or taking scenic train rides.  Bringing that nostalgia back in a form of amusement are Stan Krozel and Kevin Ullory with their business called Fun Time Express.  Fun Time Express has trackless electric trains that can deployed at malls and other venues with sufficient floor space for the trains to run a circuit.  Some more fun in this Shark Tank segment will be seeing Fun Time Express electric trains running around the set and seeing the sharks hop aboard for a fun ride.  The business operates locations in and around Illinois.  The trains are made in America, but the business being pitched won't be the manufacturing, but the amusement portion where trains are placed in malls and other venues are revenue generating attractions.
Want to read recaps of previous Shark Tank episodes? Click here to see the entire collection episode recaps, all of them with business lessons you can take away from each pitch.
For More information on how Just Elementary, Inc, Business Brokers can help you with Valuation Matters & Negotiation Techniques for your business contact our Client Care Manager Sonia Chhabra at (888) 926-9193 or email cs@justelementary.com
Filed under: Business Tips · Tags: Ava the Elephant, Fun Time Express, Power Pot, Quick Stop Fire Sprinkler Tools, Taylor Robinson Music