Just Elementary, Inc. » Business Tips » Lack of Quality Business Plans on Shark Tank Week Four
The week four episode of ABC's Shark Tank featured Four key examples of how writing a business plan is incredibly important to showing a business owner a path to success.  Do not create a startup business without a business plan, it will lead a higher frequency of mistakes which cost time and money and could ultimately lead to a premature end of a business or product.  There are four painful examples of improper business planning yielding various revenue results that have all ended up running out operating cash (working capital).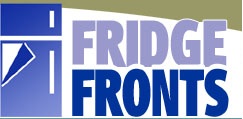 Jan Augenstein from Ohio was first up to pitch her product called Fridge Fronts.  Key word here is to pitch a 'product' not a 'company'.  Fridge Fronts are decorative magnetic sheets that can be cut to fit the size and shape of various refrigerators.  Given that the Augenstein did not have much in sales, and there was no real retail distribution, it is a really small business (as of show taping).  This lead to Shark Kevin O'Leary to comment that "…but It's not a company, it's actually a product…so I'm out."  This general sentiment was echoed by Robert Herjavec and Daymond John.  Lucky for her, she holds a utility patent on the application of magnetic sheets to refrigerators, so Infomercial King Kevin Harrington had interest.  He and Barbara Corcoran offered a quick business lesson on generating revenue.  When Augenstein mentioned wanting to expand the offerings with other lines, thus requiring additional capital expenditure on additional designs, Harrington shot back that it was a bad idea and the sensible thing is to focus on the existing product and design.
Yes, of course, work with what you have if it is good, instead of adding more debt to the company, which is seemingly true in Augenstein's case.  Corcoran echoed a similar theme earlier in the segment when she presented an offer but said that it was dependent on focusing on three top designs.  Clear lessons here, if you have a product that is novel, protect it in some form or fashion, in this case it was with a utility patent, also don't have so many products that it overwhelms the business operation and customers.  Also, If you want to get more investors interested, make a real business out of your business.  Step number one to making a real business is to Write a Business Plan.  Do not neglect making a business plan, and make it is thoroughly vetted by experts to catch faulty or misleading assumptions.  And yes, you have to be good at numbers.   Being in business is like competing in a sport, with the scorecard being your balance sheet (which is more than just your bank account).
Following Augenstein was Bob Kroupa of New Era Brands.  He was there to pitch his product lines, which at the time of taping, revolved

around his Clip'N'Go innovation.  On the show, he had three things, a Clip'N'Go for contact lens cases, a Clip'N'Go for Breath Mints and a Clip'N'Go for Breath Mints.  Right out of the gate Kevin O'Leary asked Kroupa if he was in the 'container business, or in the mint business, or the gum business, or all of the above?'  This summarized Kroupa's problem.  He was involved in more business types than he was able to handle.
This could have been saved with a Good Business Plan.  A business plan isn't just numbers, it also involves doing your homework on challenges you must overcome in any business.  If you can clearly identify the hurdles, you can properly plan for which challenges you can handle and in which order, and then you can decide which business you are in.  In Kroupa's case, he could have focused on being in the container business, by protecting his idea and design and licensing out the application.  Even though Kroupa had so much more in sales and greater retail exposure than Augenstein, he did not get any sharks to bite.  Kroupa's product has a novelty factor, though in a different way than Augenstein's product.
Seems like the key reason that the Sharks did not bite, is that they do not feel the Clip'N'Go product is financially viable as demonstrated by the retailers not reordering  and there was no licensing play on the Clip'N'Go line.  Also, it did not help that they did not trust Kroupa's business skill, but that has not stopped the sharks from investing with other people who did not have business skills.  The sharks clearly feel they can bring business expertise as long as the people they are investing in have cooperative personalities, or they get controlling interest.

Another example of how making a business plan and doing your homework before launching a business was the next person up, which was April Morris.  Morris was there to pitch her company Express Effects and it's product THINgloss.  THINgloss is a fragrant lip gloss that supposedly contains hunger suppressing fragrances.  Shark Kevin Harrington quickly pointed out that without clinical studies Morris could not make weight loss claims on the THINgloss.  Thus, one of the key benefits and selling points of the THINgloss suddenly becomes becomes legal liability.  This key factor took four of the sharks out fairly quickly.  They did not want any legal trouble, even though in general they all seemed to like the product.
Robert Herjevac made a key point which ties back to the numbers of a business plan.  That is to have realistic projections.  Morris claimed that her prior year sales were $26,000, and that by July 2010 to do $1,000,000 in sales.  In the current year of taping she had only $18,000 in sales.  It is good to be optimistic, but investors want to know that you have understanding of realistic sales as well.  A good, or real, business plan would have armed Morris to claim a realistic projection, not the 3,500% increase that she verbalized.  Again, recurring theme with this episode, if the business/product owner had created a realistic, well researched business plan, they would have likely been in much better shape than they were in.
Last up were George Podd and Rolf Schwartz of LightFilm LLC.  They were on the show to pitch PowerDecal, which is their easy stick

lighted decals for automobile vehicles.  Podd had done his homework on the business, especially to test market interest and determine legal feasibility.  Up to the point of the taping, Podd and Schwartz claimed that $750,000 of their capital had been invested to that point without noteworthy sales.  Market testing at trade shows had proven to them that there would real demand for the lighted decals.  So, kudos to Podd and Schwartz to committing three quarter of a million dollars to develop the first generation of the product and do market testing.   But, their business plan, if they made one, did not get them to profitability!
So, again, business is like sports, it has a scoreboard, and that is a balance sheet, and balance sheets look no good when they are low on cash on hand and high on liabilities.  The sharks were quick to identify that the amount that Podd and Schwartz had asked for $100,000 in exchange for equity in the company was too small to realistically manufacture on mass scale.  It was clear that the sharks would only want to invest if their cash injection allowed the company to grow sales quickly.  Kevin O'Leary was quick to point out that capital was not enough, that they needed manufacturing help. Kevin Harrington suggested that the company would need an injection in the range of a million dollars.  This led to all of the sharks, except Daymond John's to quickly bow out.
Before we get to the offer, let's revisit the plan that Schwartz and Podd had in place to move forward.  With the $100,000 they planned on slowly building sales and buzz by targeting niche markets.  Kind of like a grass roots campaign.  This works for many small businesses that are growing on their own without angel/investor investment, and is a way that many of you should go.  Organic growth by putting profits back into the business is a way to grow a business without burdening it with too much debt.  Of course, this is too slow for sharks, so Daymond John came in with an offer because he has manufacturing capacity and he has brands that he can license to the business on good terms.
No good Shark Tank Episode is lacking negotiation techniques on display.  Daymond John put on quite a negotiation show in the final segment of the show.
Daymond John wisely waited for all of the other sharks to bow out and decline making offers before he acted.  This meant that when he presented his offer, it was after four rejections, which leaves the business presenters a feeling of desperation, as they are seemingly down to their last chance.   Daymond John's offer included solving the manufacturing conundrum for the business with capacity and financing, and he sweetened the deal for Podd and Schwartz by offering to license his existing brands at sweetheart rates.
The shocker for Podd and Schwartz was that John wanted 75% equity.  This was significantly more than the 5% that the duo were offering.  However, their interest showed hints of desperation by their body language and the obvious fact that the duo claimed to be pretty much out of cash.   They did ask if they could counter, to which John obliged.  This is a key point that Podd and Schwartz might not have leveraged enough.  When John consented to hearing a counter offer, he tipped his hand that he had strong interest and was willing compromise on terms to make a deal.
The duo countered John's offer of $100,000 for 75% equity, with $750,000 for 51% equity.  Daymond John responded in an effective negotiating manner, he made a pained and confused face and did not say anything.  Using silence is incredibly handy to leverage the other parties insecurities.  Robert Herjavec sensed the insecurity in Podd and Schwartz and pounced on it.  He ended up joining John's offer and they settled on 70% equity for $100,000 plus increased profit payouts up to $750,000 so that Podd and Schwartz can recoup the money they have sunk into getting the business to this point.
For more information how Just Elementary, Inc. can hep you with negotiations and business planning contact our Client Care manager, Sonia Chhabra at (323) 213-9193 or email cs@justelementary.com
Filed under: Business Tips · Tags: Barbara Corcoran, Business Plan, Clip'N'Go, Daymond John, Express Effects, Fridge Fronts, Kevin Harrington, Kevin O'Leary, Power Decal, PowerDecal, Robert Herjavec, Shark Tank, THINgloss