Just Elementary, Inc. » Business Tips, Business Valuation » Business Valuation includes Debt On Shark Tank
April 14th, 2012 | Comments Off on Business Valuation includes Debt On Shark Tank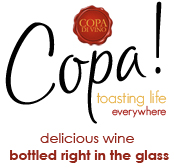 Making a return appearance on the Set of Shark Tank was James Martin of Copa Di Vino. He appeared on the Show in the previous season and turned down an offer from Kevin O'Leary which was for $600,000 in exchange for 51% equity. The reason James Martin turned the offer down the first time was that he was interested in growing Copa Di Vino Brand, whereas Kevin O'Leary was only interested in licensing the Single Serve Wine technology.
Sales had grown tremendously in between tapings for Copa Di Vino, and were projected to be approximately $5 Million Dollars in the current year of taping. In proving his concept of keeping the Single Serve Bottling Technology for his brand, James Martin proved his business model, and as such was able to get an offer from Kevin O'Leary, Mark Cuban and Robert Herjavec which was for the entire company instead of just in the Intellectual Property.
Here is a FULL breakdown of the negotiations, offers and counteroffers for Copa Di Vino, and WHY James Martin was Correct in taking the stand that he did.

However, a deal between the Sharks and James Martin never materialized over the Valuation of the Copa Di Vino Business. The Wine Industry does have some specific multiples, and even in the edited segment that was aired, it is clear that a lot more time was spent discussing the valuation than was shown on air. In that discussion it must have become fairly clear to both sides that there was a significant gap in the valuation for Copa Di Vino. At that point there is no right or wrong answer on what James Martin should have done. While Martin was panned on twitter as having 'blown' his second chance on the set, it is important to note that his business is successful and profitable, and as such he doesn't need to get investors to invest at a discounted valuation. He can call his own shots, and he chose to do so. He's pursuing his dream of building a brand profitably, kudos to him.
Lesson Learned here, stick to your guns when you have a successful and profitable business. You should run your business the way you see fit, unless of course it isn't profitable. Then you should definitely take outside advice.
First up on the Set of Shark was Brenda Coffman of Blondie's Cookies.  Brenda Coffman was asking $200,000 for 3% which translates to a $6.66 Million Dollar Business Valuation for Blondie's Cookies.  During the segment it was revealed that the company was also carrying $800,000 in loans which were used to open four retail stores in Florida.  Brenda Coffman is from Kokomo, Indiana.  Indiana is home to the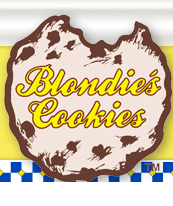 original eight Blondie's Cookies stores.  The Sharks *LOVED* the cookies, however they *DISLIKED* the business valuation.  After factoring in the Debt, the Business Valuation was well over $7 Million Dollars for Blondie's Cookies.  EBITDA for the overall company was not very high for the most recent year that was discussed on the set.  As such, Kevin O'Leary pointed out the EBITDA Valuation multiplier that would apply to Brenda Coffman's asking price would be untenably high.  Kevin O'Leary quoted it as a 20 multiple on the EBITDA, which we don't know for sure is accurate, since an actual EBITDA figure was not disclosed in the segment.  What we can point out is that the typical EBITDA multipliers are 3 to 7 times, depending on the industry.
Two lessons in this segment are #1 that DEBT is a part of a business valuation, as it must be accounted for by either being paid off at the close of a sale, or assumed by a buyer.  #2.  Be careful when opening new units, as they can end up causing a real crunch in working capital during the initial start up phase.  Clearly, investors don't want to commit money to a business, when they know it has obligations that will cause to lose money in the short term.  If you are going to go after investor money, make sure you can position the company to be out of ongoing Red Ink.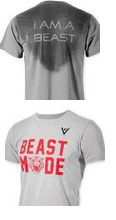 Second up on the show was Ben Wood of ViewSPORT.  Ben Wood was asking for a $2.5 Million Valuation for his business ($500,000 for 20% equity).  ViewSPORT is a line of motivational fitness apparel.  The secret sauce to ViewSPORT is that additional lettering and logos appear when the shirt gets wet by perspiration or water.  Ben Wood said that Gross Sales at the time of taping were $140,000.  Profit on that $140,000 was obviously much less, so ViewSPORT also had a very high and unrealistic Valuation multiple.  Ultimately, the Sharks weren't interested because none of them believed in the product enough, and of course, the asking valuation being too high sealed the deal for the Sharks to all say there were out.  Lesson learned here is one that we have seen before, Don't Over Price and Over Value your business when pitching investors, they won't take you seriously.  Learn why Business Valuations van often mistakenly be too high and get a Proper Business Valuation.
Third up on the Shark Tank was Mark Sullivan.  Sullivan is an inventor that was on the show to pitch a Seawater processing machine that would generate electricity and create gold and manganese as byproducts.  This is also known as alchemy.  While alchemy has been a pursuit of humanity for centuries, it certainly wasn't real enough science for the Sharks to invest in.  Lesson Learned here would be to have ABC, Mark Burnett and the other producers of the show to stick to showcasing Serious Businesses that the fans of the Show can LEARN from and derive inspiration.   It would serve the show well to avoid putting on train wreck segments.
Want to read recaps of previous Shark Tank episodes? Click here to see the entire collection episode recaps, all of them with business lessons you can take away from each pitch.
For More information on how Just Elementary, Inc, Business Brokers can help you with Business Valuation Matters for your business contact our Client Care Manager Sonia Chhabra at (888) 926-9193 or email cs@justelementary.com
Filed under: Business Tips, Business Valuation · Tags: ABC Shark Tank, Ben Wood, Blondie's Cookies, Copa Di Vino, James Martin, Kevin O'Leary, Mark Cuban, Mark Sullivan, Robert Herjavec, Sullivan Generator, ViewSPORT
© 2021 Just Elementary, Inc.