Just Elementary, Inc. » Business Tips » Business Valuation & Negotiation Lessons from Shark Tank Alaska Glacial Mud, Balloon Distractions, Tom and Chee, Locker Bones & Invisiplug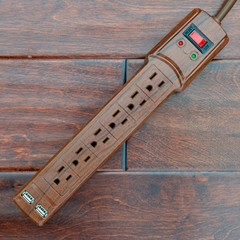 Have a mess of power and power strips around the house that stick out like a sore thumb because they are black or a dark green? Well, if you have hardwood floors then you are in luck, as Invisiplug is pitches the Shark Tank it's line of hardwood floor colored power strips. Hardwood colored Invisiplugs are sold online and in Lowe's home improvement retail stores. Bryan O'Connell and Michael Barzman are the entrepreneurs from Encino, California behind Invisiplug.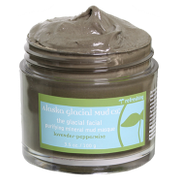 Hailing for Cordova, Alaska is Lauren Padawer who pitches the Shark Tank her line of mud masks called Alaska Glacial Mud.  The selling point behind Alaska Glacial Mud is that it is made with the mud from glacial mud from Alaska.  The claim is that the mud is full of minerals that are good for the skin, even better than other mud masks.  Will the sharks be interested?  Certainly seems like Alaska Glacial Mud has sold well online for a few years now, but will the sales and profit be high enough to generate the interest.  Also, is the business even scalable to the a large enough size to satiate the sharks desires?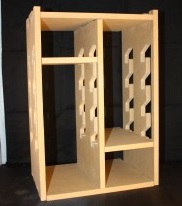 Greg Coachys & Dr. Steve Cronin from Jackson, Mississippi pitch the Shark Tank on their school locker organizing product.  The product is called Locker Bones and creates additional shelf space in school lockers.  They solved this problem Dr. Cronin's daughter and it caught on with other classmates.  Locker Bones are made of wood and modular, so the locker users can customize their setup.  Will Locker Bones be scalable enough for the Sharks?  It certainly seems so, there are tons and tons of lockers in the United States and beyond.  Also, there are licensing possibilities with the manufacturers of school lockers as well.
Balloon Animals are a lot of fun.  Prepare to see the sharks wearing balloon animal hats and for the set to be littered with balloon animals as Ben Alexander pitches his talent agency for Balloon Artists on Shark Tank called Balloon Distractions.   Balloon Distractions is based in Wesley Chapel Florida.  Balloon Distractions is looking to represent balloon artists, and also for regional developers who want to build a presence in a local market.  Will this labor intensive business get an investment from the Sharks?  Does it even need an investment from the Sharks?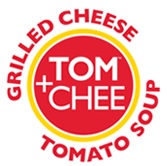 Getting an update segment on Shark Tank is Tom & Chee.  If you have a craving for a good old fashioned Grilled Cheese Sandwich, then you'll like Tom & Chee.  Trew Quackenbush & Corey Ward are from Cincinnati Ohio, they struck a deal with Mark Cuban and Barbara Corcoran.  They agreed to give the franchise development rights to New York and Texas to Corcoran and Cuban respectively.  Let's see if they have a lot of franchise units in developments.  Either way, expect to hear that same stores sales for existing units have gone up and that they have a long waiting list of buyers interested in becoming franchisees.
Want to read recaps of previous Shark Tank episodes? Click here to see the entire collection episode recaps, all of them with business lessons you can take away from each pitch.
Curious how much your business is worth, Just Elementary, Inc, Business Brokers can help you with Valuation Matters. We can also help you with Negotiation Techniques for your business when dealing with investors. Contact our Client Care Manager Sonia Chhabra at (888) 926-9193 or email cs@justelementary.com
Filed under: Business Tips · Tags: Alaska Glacial Mud, Balloon Distractions, Locker Bones, Shark Tank, Tom and Chee