Just Elementary, Inc. » Business Tips » Business Valuation & Negotiation Lessons from Shark Tank Fort Magic, Ilumi, Wine Doctor, Zoobean & Breathometer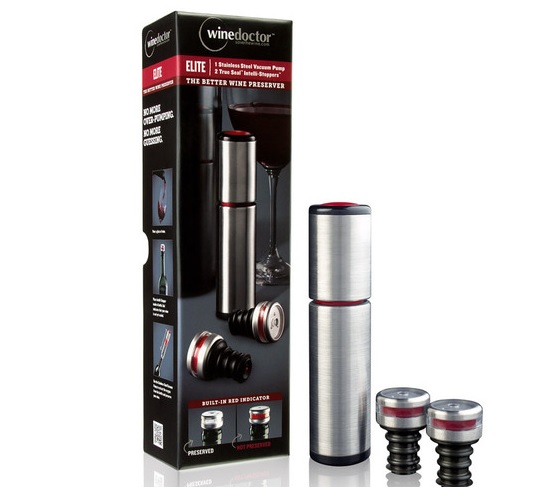 Wine related products have been a popular item to see pitched on the Shark Tank.  Chase Hoyt from Los Angeles, pitches his wine accessory called the Wine Doctor to the Sharks.  Wine Doctor is a prodcut that can be used to preserve open bottles of wine.  But, Wine Doctor can also be used to preserve other products such as Olive Oil.  The Wine Doctor is a silicon cork with a vacuum pump that removes air from the bottle and includes a sensor that senses if the seal is comprised.  The indicator light tied to the oxygen sense in Wine Doctors is a point of differentiation from other wine preservers that are vacuum based.  Kevin O'Leary, a noted wine connoisseur, should have plenty of cogent comments on the product, its competitors and an opinion on its market viability.  Chase Hoyt has sold his wine doctors through brick and mortar stores such as Nordstrom and Bed, Bath & Beyond, so he has proven an ability to sell and distribute.

Play forts and tents are very popular with children.  Pitching the Shark Tank on her unique version of a play fort and tent is Erika Pope-Grisev, who operates her business with a product called Fort Magic from Sarasota Florida.  Fort Magic play tents are unique in that they have a multitude of options on how the play tents and forts can be built due to the number of rods and connectors that come in a kit.  This lets children build and rebuild their Fort Magic play tents as often as they like and in as many different variations as they like.  This definitely keeps the fun of playing with Fort Magic play tents fresh and exciting.  Fort Magic kits come with 382 pieces, so the combinations are virtually limitless, as their are stright rods, curved rods, and rods of different length.  Fort Magic play tent kits also come with a variety of connectors.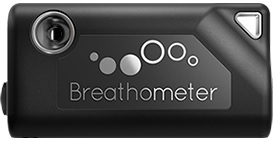 Getting an update segment on Shark Tank is Charles Michael Yim, who pitched Breathometer to the Sharks.  Breathometer is a device that users can use to test their Blood Alcohol Level via a their smartphone.  The Breathometer is a device that plugs into the headphone jack of compatible smartphones.  The product was in the pre-order phase at the time the original segment was filmed.  The product is now for sale, so let's see just how high the sales have been for the Breathometer since the original episode aired.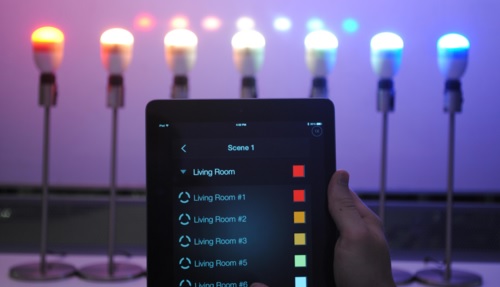 Pitching the Shark Tank on a smart LED light bulb are Cory Egan and Swapnil Bora from Dallas, Texas.  Ilumi was launched through a Kickstarter campaign.  Ilumi is a smart light bulb system that can be controlled via Bluetooth.  The wow factor for Ilumi is that it allows the user to change lighting color on the fly.  So, a room can be bright white at one moment and transition to a different color altogether, such as a much softer light for social gatherings, or even for bedtime.  Ilumi lights need to be seen to understand the full power of their capabilities.  Ilumi lights are programmable, so the need to program changes manually isn't a necessity.  Ilumi is definitely going to wow the sharks and get the techonology duo of Robert Herjavec and Mark Cuban interested.  Expect interest in Ilumi from Kevin O'Leary as well on a licensing offer.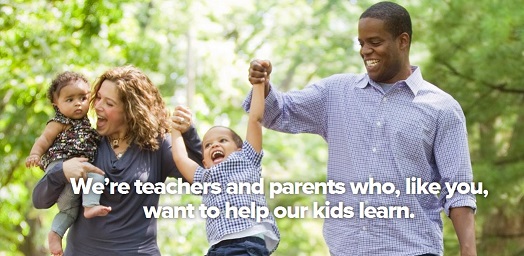 Finding good content for children to consume can be a real challenge for time strapped parents who are limited in their ability to source quality material.  Add to that the fact that some parents use Apple devices, and others use Android based devices and possibly even other types of devices, it can be hard to get useful suggestions from other parents, since their suggestions may not be compatible.  Aiming to solve this problem is Zoobean.  Zoobean is a service for parents that helps them with curating quality content for their children to consume, be it books or mobile device apps.  Zoobean individually tailors the suggestions to each client and accounts for the devices that they children use, if any.  If a child is not using an electronic device such an iPad or other tablet, the recommendations are only for books.  Zoobean's goal is to make it simpler for parents to increase the literacy of their children with quality reading content that is customized to the children.  As a technology business, expect to see Mark Cuban and, perhaps, Robert Herjavec interested.
Want to read recaps of previous Shark Tank episodes? Click here to see the entire collection episode recaps, all of them with business lessons you can take away from each pitch.
For More information on how Just Elementary, Inc, Business Brokers can help you with Valuation Matters & Negotiation Techniques for your business contact our Client Care Manager Sonia Chhabra at (888) 926-9193 or email cs@justelementary.com
Filed under: Business Tips · Tags: Breathometer, Fort Magic, Ilumi, Shark Tank, Wine Doctor, Zoobean