Just Elementary, Inc. » Business Tips » Business Valuation & Negotiation Lessons from Shark Tank Screenmend Hamboards Surfboard Skateboarding QR Code Scanning Technology Slow Jams Love Songs DJ Mission Belt No Holes Belt
Getting an update is Nate Holzapfel of Mission Belt Company.  Mission Belt's are belts that do not have any holes.  Instead Mission Belts rely on on a click lock systems that is not visible from the outside.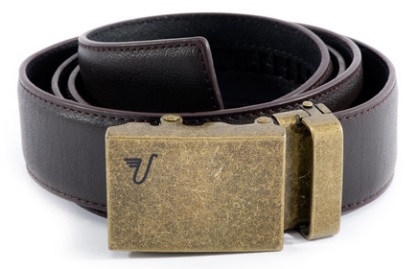 Nate Holzapfel was quite the salesperson, and the sharks were impressed with his energy and hustle.  The lesson learned from his segment is that Investors invest just as much in the people as they do in the business. Investors want to know that an entrepreneur will run through walls for the business, their livelihood and to deliver a return on the investors money. A great thing about Mission Belt is that the company says it donates one dollar per belt towards helping people fight against hunger and poverty. Excited to see just how well Mission Belt has done in terms of sales and revenues since airing on Shark Tank.  Also, will be interesting to see if the philanthropic angle to Mission Belt gets some air time in the update segment.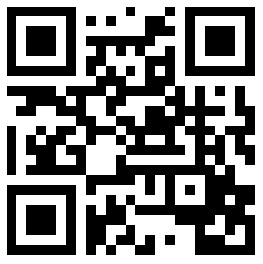 Appearing in the Shark Tank pitching new QR Code Scanning technology is Garrett Gee.  Garrett Gee is quite the designer and entrepreneur, which you can learn more about on his personal website.  Gee's  company and product is called Scan.  Getting an account with Gee's company Scan allows users to manage QR codes that they scan and create.  Scan has created smartphone apps for iOS, Android and for Windows Mobile phones.  What is a QR code, well you can see one in the image to the left.  QR Codes can be scanned by electronic devices to get more information on a product, service or business.  This is a technology business, so expect to see interest from Robert Herjavec and Mark Cuban if the numbers make sense.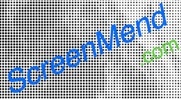 Having holes in window and door screens can be incredibly annoying, especially when flying pests get inside.  A father and his two daughters enter the Shark Tank to pitch their solution to screens that need repair.  They call their business Screenmend.  They came upon their simple solution when they were fixing window screens.  They were trying to remove wax from a screen that also needed some patching.  The patching wouldn't stick, and the wax kept sticking, so they decided to put the two together.  Voila, they created an easy to apply patch that according to them sticks well.  To apply, requires some heat, such as from a hair dryer.  Will Screenmend have enough sales or potential to entice an investment from the Sharks Tank?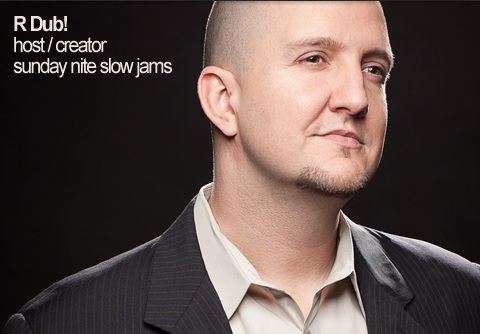 Music is something that human beings have used since the dawn of civilization to express all sorts of emotions and feelings.  DJ R Dub pitches the Shark Tank on his syndicated radio show that has been on the air since 1994 called Slow Jams with R Dub.  DJ R Dub has had a lifelong interest in slow jams, so he worked his way from one small radio outlet in 1994 to being aired on over 50 stations throughout the world.  R Dub allows listeners to dedicate songs to loved one and send special messages over the airwaves.  R Dub will bring some cache and credibility to the Shark Tank since he will have a celebrity musician pitch with him.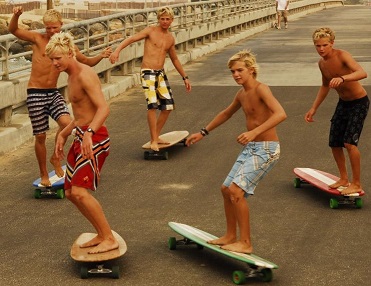 Bringing some Surf & Skateboarding to the SharkTank is the Hamborg family from Huntington Beach pitching their unique creation, the Hamboard.  The Hamboard is a large form skateboard that simulates the feeling and workout of surfing on dry land.  The Hamborg family runs a shop in Huntington Beach, California, which is nicknamed as Surf City USA.    The picture does the product some justice, certainly Hamboards look like fun, especially in some summertime sun.   With one retail store, distribution isn't wide in brick and mortar stores, but Hamboards are sold online.  Expect Barbara Corcoran to be interested since the family could be marketable in similar fashion to the Mastranardo brothers of Nardo's naturals.
Want to read recaps of previous Shark Tank episodes? Click here to see the entire collection episode recaps, all of them with business lessons you can take away from each pitch.
For More information on how Just Elementary, Inc, Business Brokers can help you with Valuation Matters & Negotiation Techniques for your business contact our Client Care Manager Sonia Chhabra at (888) 926-9193 or email cs@justelementary.com
Filed under: Business Tips · Tags: Garrett Gee, Hamboards, Mission Belt Company, Scan.me, Screenmend, Shark Tank, Slow Jams with R Dub