Just Elementary, Inc. » Business Tips » Business Valuation & Negotiation Lessons from Shark Tank Sun-staches, Jungle JumpaRoom Red Dress Boutique, The Caddy Girls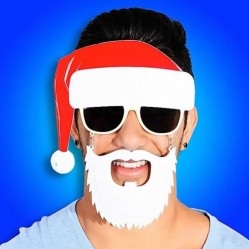 Pitching the Shark Tank some costume fun are a trip from Los Angeles with a business called Sun-staches.  Sun-staches are whimsical costume sunglasses that feature some clever designs, such as goofy eyes, pirate faces, and many varieties of fake mustaches.  Dan Gerson, David Levich, and Eric Liberman are the co-creators of Sun-staches.  Sun-staches are available in brick and mortar and sold online.  With brick and mortar distribution in place, expect some strong revenue figures.  If the valuation is reasonable expect Daymond John to be interested.  With all of the whimsical versions of sun-staches, expect the sharks to have a lot of fun in this segment, at least until the negotiations begin.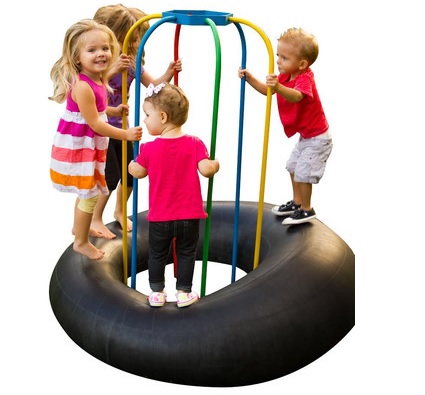 Hailing from Utah are Steve and Rachel McMurtrey, who pitch their unique outdoor play structure for kids called Jungle Jumparoo.  Jungle Jumparoo is hailed by the McMurtrey's as an alternative to trampolines which have a higher risk of injury.  The Jungle Jumparoo has a solid base that allows it be jumped on and not tip over, but it is still easy enough for adults to pick and relocate throughout a yard.  The price point on the Jungle Jumparoo is $300 and up, so it is a serious investment, but, it looks like a lot of fun for kids of all ages, including adults.  Given, the price point and size of the device, the sharks may perceive a limited market for the product, but that doesn't mean it won't be lucrative for the McMurtrey's.

Red Dress Boutique is an online junior's apparel business operated from Macon, Georgia.  Red Dress Boutique offers new items daily at a prescribed time, similar to what woot.com and other daily deal type sites do.   Red Dress Boutique isn't just some website pawning off old, stale clothing though, as it offers stylish clothes that has allowed it to build up a large following of dedicated fans and a lot of sales along the way.  John & Diana Harbour are the owners of Red Dress Boutique.  This doesn't seem ideal for QVC, so expect Daymond John to be the shark that the Harbours target to make a deal with.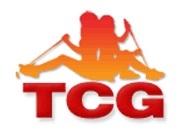 If you watch golf on TV, it's clear to see that most caddies are male.  The Caddy Girls aims to change that.  Based in Myrtle Beach, South Carolina, The Caddy Girls offers golfers caddy services for golfing, which happened to be staffed by female caddies.  The Caddy Girls caddies are all professional caddies, so the service is for serious golfers who like to play and visit courses in the area near Myrtle Beach, in which there are a myriad of courses.  The Caddy Girls is expanding to other golfing hubs, and this is likely the reason that Meghan Tarmey and her partners pitch the shark tank on the business.  Lori Greiner and Kevin O'Leary will be get some time on the set with The Caddy Girls.

Getting an update segment on Shark Tank is Los Angeles based Ten Thirty One Productions, which was pitched by Melissa H. Carbone.  Carbone leveraged her experience in sales with Clear Channel Communications to rapidly grow her business, which started in 2009.  Sales for the company's Halloween scare event that lasts 17 days were $1.8 MM with an EBITDA of $600,000, which got the sharks very excited. But, a $20 MM valuation means that even $600,000 in EBITDA is WAY too high.  Carbone's segment ended with a deal from Mark Cuban, but not without a lesson in Counteroffering math.  Daymond John offered a $5 MM Valuation ($2 MM for 40% equity).  Melissa Carbone countered at $2 MM for 20% which is $10 MM valuation.  This is not 20% more than Daymond John's original offer, it was DOUBLE.  You can't add and subtract percentages to compare offers, you have to use the raw numbers.  In this case, $10 MM is DOUBLE $5 MM.  So while Cuban gets 'kudos' for stealing the deal from Daymond John, he actually stole it by paying DOUBLE.  Not the quite the 'steal' that it was made out to be in segment edit.  But, since this is an update segment, expect that Mark Cuban and Carbone will be all smiles about how much the business has grown since making the deal.
Want to read recaps of previous Shark Tank episodes? Click here to see the entire collection episode recaps, all of them with business lessons you can take away from each pitch.
For More information on how Just Elementary, Inc, Business Brokers can help you with Valuation Matters & Negotiation Techniques for your business contact our Client Care Manager Sonia Chhabra at (888) 926-9193 or email cs@justelementary.com
Filed under: Business Tips · Tags: Jungle JumpaRoo, Red Dress Boutique, Shark Tank, Sun-staches, The Caddy Girls