Just Elementary, Inc. » Business Tips » Business Valuation & Negotiation Lessons from Shark Tank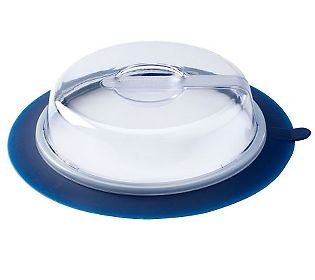 Last into the Shark Tank was Michael Tseng to pitch his innovative Plate Topper.  Michael Tseng was asking for $90,000 in exchange for 5% equity in Plate Topper, which translates to a $1.8 Million Business Valuation.  Plate Topper is a unique suction based microwave safe cover for plates.  The product was quite a hit with the Sharks, as it had proven itself with prior appearances on QVC.com and was available on Walmart's website.  The segment took approximately two hours to tape, so there had to have been extensive discussion about Plate Topper's finances and deal/investment structures for the Sharks.  This segment had two main lessons in it.  Lesson Learned #1 Negotiation Leverage: Always strike when the Iron is Hot, meaning take advantage of multiple bidders and close the deal with one before bidders bow out.  What happened is that Lori Greiner came in with a strong offer, where she offered $900,000 for 30% equity, which translates to a $3,000,000 Business Valuation for Plate Topper.  That is almost double what Michael Tseng was asking for Plate Topper.  Not to be outdone Daymond John came in with an offer for $1,000,000 for 25% equity ($4,000,000 Business Valuation).    This illustrates the power that multiple bids gives to the selling party, which is in the form Negotiation Leverage.  The question is did Michael Tseng properly use Negotiation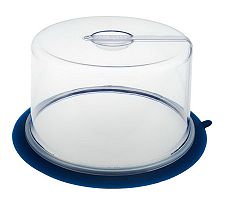 Leverage for his Plate Topper?  The short answer is NO.  Michael Tseng ended up taking Lori Greiner's offer for Plate Topper which was for $90,000 in exchange for 8% equity, a $1,125,000 Business Valuation.  That is far less than the $4,000,000 business valuation offer from Daymond John.  How & why did this happen.  Michael Tseng dithered on the offers for Plate Topper which backfired as Daymond John withdrew his offer for Plate Topper.  This left Lori Greiner in on the action by herself, which gave her the negotiation leverage instead of Michael Tseng.  Losing Negotiating Leverage can lead to lower offers.  Lesson #2 is Valuation Math!  In this case, Michael Tseng had to settle for an offer 72% less than the highest one that had been on the table ($1,125,000 versus $4,000,000).  Once you have multiple bidders in place, move quickly to close a deal with one of them before any of the other offers are withdrawn.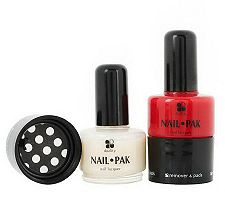 The update segment is about Duality Nail Pak which was a great lesson in HOW TO USE Negotiation Leverage.  For those of you who don't remember, Duality Nail Pak is a handy all in one Nail Polish remover pack.  Duality Nail Pak Nail Polish comes with a handy attached nail file and pre-soaked nail polish remover pads for easy on the go repainting of nails.  The product was impressive enough for Lori Greiner to feel it was a hero enough to keep bidding higher and higher until she struck a deal for Duality Nail Pak with Barbara Lampugnale.  It will be exciting to see just how high the sales for Duality Nail Pak Nail Polish have grown via exposure on  the QVC.com website.
First into the Shark Tank was Ginelle Mills appearing to pitch her creation the Cool Wazoo.  The Cool Wazoo is a multi function product for babies and toddlers, in that it serves as a High Chair Cover, Shopping Cart Cover, Playground Swing Cover and even a diaper changing pad.  As a versatile all in one device, the product has strong appeal which was validated when Ginelle Mills received significant orders after appearing on a morning national television.
Unfortunately for Ginelle Mills, her factory had an 85% defect rate in her manufacturing run for the order which ended up costing her a lot money.  Also, the cost of manufacturing was in the low $30s per unit, and she was selling them wholesale for only a couple of dollars more.  This meant that she operated on razor thin margins.  Ginelle Mills mentioned that she had been focusing her recent efforts on trying to reduce the costs, and as such was hoping to get the manufacturing cost for unit for the Cool Wazoo down to an approximately $11 per unit.  Overall though, Ginelle Mills had a loss of $96,000 in setting up Cool Wazoo up to the point of taping the segment.  The missteps in manufacturing, and lack of profitability forced all of the Sharks to bow out of the deal.  However, we were in for a surprise when Lori Greiner came back in to make an offer for Ginelle Mills' Cool Wazoo after Mills had emotional moments discussing her business.   Lori Greiner cited Ginelle Mills' strong passion for the business as a motivating factor to get involved.  She also cited the fact that she liked the product's potential.  As such, it is important to point out that the final contract between Lori Greiner and  Ginelle Mills for Cool Wazoo likely included a lot of terms to mitigate risk factors for Lori Greiner.  Lesson Learned from this segment is that a good product can make a comeback from failures, IF you find the right partners.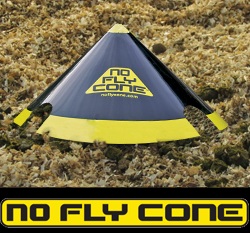 Second into the Shark Tank was Bruce Gaither, who was there to pitch his fly trap called No Fly Cone.  The No Fly Cone is a fly trap designed to work for people with dogs and other pets.  The try requires dog excrement to function properly.  While the product worked well, and Bruce Gaither had celebrity Seth MacFarlane to assist him with the pitch, no Sharks made an offer.  The reason was that the product had a 'yuck' factor to it since it required dog excrement to operate, and did not seem to have large application for more urban environments.  Lesson Learned here is that a product with a yuck factor will be hard to attract investors.
For More information on how Just Elementary, Inc, Business Brokers can help you with Valuation Matters & Negotiation Techniques for your business contact our Client Care Manager Sonia Chhabra at  (888) 926-9193 or email cs@justelementary.com
Filed under: Business Tips · Tags: Cool Wazoo, Daymond John, Ginelle MIlls, Kevin O'Leary, Lori Greiner, Micahel Tseng, No Fly Cone, PlateTopper, Shark Tank