Just Elementary, Inc. » Business Tips » Business Valuation & Negotiation Lessons Shark Tank Ice Chips Candy Tom and Chee Ryans Barkery VerbalizeIt Three Days Rule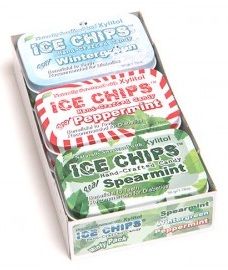 Ice Chips Candy gets an update segment on Shark Tank.  You may recall when Yelm, California based entrepreneurs Beverly Vines-Haines & Charlotte Clary pitched their sugar free alternative mint candy.   Ice Chips Candy use Xylitol, which is an alternative sweetener.  Most of the times the Sharks enjoy the food or treats they eat and Ice Chips Candy was no exception.  The Sharks were interested as the sales had been near $1 Million Dollars for Ice Chips Candy.  This proved to the Sharks that Beverly Vines-Haines & Charlotte Clary were up to the task of running a business, by setting up distribution and production to accommodate nearly $1 Million Dollars in annual sales.  The Ice Chips Candy pitch went really well for Beverly Vines-Haines & Charlotte Clary as they had multiple offers, which allowed them to choose who they wanted as strategic partners.  They chose to go with Barbara Corcoran and Mark Cuban even though Daymond John was offering them a Business Valuation of $375,000 MORE for Ice Chips Candy.  Ultimately, if the strategic partnership makes sense, then they can overcome that.  We'll see how well they are doing in the Ice Chips Candy update segment.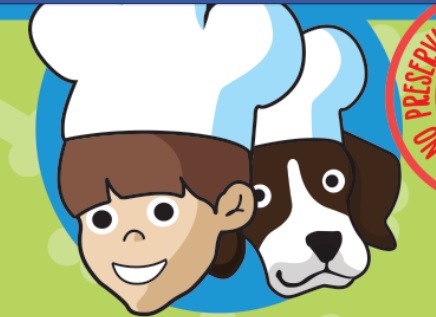 Appearing on Shark Tank is Eleven Year old Ryan Kelly from Stamford Connecticut.  Ryan Kelly is the proprietor of Ryan's Barkery.  Ryan's Barkery is a business that makes home made dog snacks that come in the following flavors: Peanut Butter, Banana Oat, Pumpkin Apple and Low-fat Cheddar.  Ryan Kelly was inspired to create Ryan's Barkery when his family came home with a rescue dog.  Ryan had bought a pre packaged doggie treat that he though smelled bad.  So, like any entrepreneur he decided to take matters into his own hands, so he made his own doggie treats and create his business Ryan's Barkery.  Will Ryan's Barkery be a fully baked business that the Sharks can offer to invest in?

Curious about a better dating website.  There are many of them, and Three Day Rule will be pitched on Shark Tank by Valerie Brennan.  Valerie Brennan is a Los Angeles Based entrepreneur who started Three Day Rule organically in 2009 after making friends with her partner Talia.  They started organizing events for singles, and that grew into Three Day Rule.  What  Valerie Brennan did to differentiate Three Day Rule was to make it an exclusive membership.  It isn't an automatic join, there is some human screening involved to become a member of Three Day Rule.  For those curious about the name Three Day Rule, it stems from the unwritten rule to wait three days after getting a phone number to call to offer the appropriate amount of interest.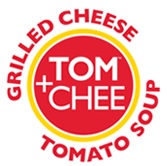 Got a hankering for a good old fashioned Grilled Cheese Sandwich, then you are in luck.  Tom & Chee will be pitched in the Shark Tank by Trew Quackenbush & Corey Ward.  Tom & Chee is based in Cincinnati Ohio.  The named Tom & Chee is based on Tomato Soup (Tom) and Grilled Cheese (Chee).   Tom & Chee has five locations, three in Cincinnati Ohio and two more in Louisville Kentucky.  There are quite a few variations of sandwiches on the Tom & Chee menu, including Pesto & Turkey and BLT.  Tom & Chee even has a Grilled Cheese Doughnut!  Since Tom & Chee has 5 locations, it's safe to say that the food tastes good, so no question that the sharks will enjoy eating their samples.  But, will the sharks be interested in investing in Tom & Chee?

Kunal Sarda & Ryan Frankel are Wharton graduates who pitched their language translation service VerbalizeIt. to the Sharks.  Kunal Sarda & Ryan Frankel came up with VerbalizeIt as they had experienced the need for Live Human translation services when they were traveling internationally.  In some situations using translation software and apps doesn't cut it, in particular in situations when software and apps struggle with local dialects, slang and accents.  This is where VerbalizeIt can help.  Kunal Sarda & Ryan Frankel set up VerbalizeIt to allow freelance translators to work at their convenience.  VerbalizeIt does have a screening process for translators who choose to be involved.   Given the fact that VerbalizeIt had accumulated enough users to demonstrate viability for the business model, the Sharks were interested, in particular, the three sharks with software and information technology backgrounds, Kevin O'Leary, Robert Herjavec & Mark Cuban.
Kunal Sarda & Ryan Frankel had entered the Shark Tank asking for $250,000 in exchange for 15% equity ($1,670,000 Business Valuation) in VerbalizeIt.  They received three competing offers for VerbalizeIt.  Mark Cuban and Robert Herjavec separately offered $250,000 for 25% equity ($1,000,000 Business Valuation) and Kevin O'Leary offered $250,000 for 20% equity ($1,250,000 Business Valuation).  Kunal Sarda & Ryan Frankel chose Kevin O'Leary's offer when Mark Cuban and Robert Herjavec refused to match Kevin O'Leary's offer which was 25% better not 5%.  How was it 25% better when he was asking for only 5% less equity?  Math with percentages is simple but counter intuitive.  Giving away 25% equity versus 20% equity is a 25% difference because of this:
(25%-20%) divided by 20% results in 5% divided by 20%, which results in a 25% difference!
Even simpler to see:
O'Leary's offer: $1,250,000 Valuation:
Cuban & Herjavec's offers: $1,000,000 Valuation.
O'Leary offer is $250,000 more in Valuation Dollars than Cuban or Herjavec.
$250,000 divided by $1,000,000 = 25%
So, there was plenty of criticism from viewers that Kunal Sarda & Ryan Frankel should have chosen Mark Cuban because the difference seemed to be only 5%, and that Cuban has expertise as you can see in a sampling of twitter reaction below:
I thought the VerbalizeIt guys should have gone with @mcuban. #SharkTank

— Michael Griffin (@literateartist) May 18, 2013
However, two key thing to remember is that Kevin O'Leary is a software and intellectual property expert (he made his fortune selling a software company to Mattel) and the difference in offers was actually a significant 25%!  So Kunal Sarda & Ryan Frankel got a better Business Valuation of VerbalizeIt and Software & Intellectual Property expertise from Kevin O'Leary.  They made a smart move.
Lesson Learned, valuation math isn't necessarily intuitive, crunch the numbers too see that each percentage of equity given away ends up being magnified.  In this case giving away 5% additional equity would have resulted in a 25% difference in Business Valuation.
Want to read recaps of previous Shark Tank episodes? Click here to see the entire collection episode recaps, all of them with business lessons you can take away from each pitch.
Curious how much your business is worth, Just Elementary, Inc, Business Brokers can help you with Valuation Matters. We can also help you with Negotiation Techniques for your business when dealing with investors. Contact our Client Care Manager Sonia Chhabra at (888) 926-9193 or email cs@justelementary.com
Filed under: Business Tips · Tags: Corey Ward, Ryan Kelly, Ryan's Barkery, Shark Tank, Three Day Rule, Tom and Chee, Trew Quackenbush, Valerie Brennan, VerbalizeIt