Just Elementary, Inc. » Business Tips » Business Valuation & Negotiations from Shark Tank Nuts N More EyeBloc Wall Doctor Groove Book Bounce Boot Camp
With the proliferation of smartphones has been a proliferation of photos residing in said smartphones.  What to do about those photos?  Well Groovebook is here to offer a handy way to enjoy those photos and give them to loved ones and friends.  Groovebook is a subscription service that will send a bound photobook of 100 photos to you.  The Groovebook photobooks are bound, but each photograph is perforated so it can be removed from the book to put in a frame or to give to friends and family.  The Groovebook app is available on iTunes and the Google Play store for Android phones.  Does this technology business have enough sales, and will it be sustainable enough for the Sharks to invest in?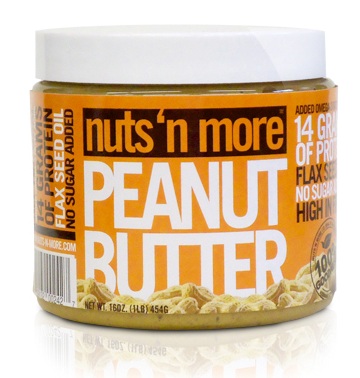 Getting an update segment on Shark Tank is Nuts 'N More.  The owners of Nuts 'More are Neal Cameron, Dennis Iannotti and Peter Ferreira. They were asking for $250,000 in exchange for 20% equity ($1.25 MM Business Valuation) for their business which is a finely blended line of fortified peanut & almond butters.  They come in the following flavors: Cinnamon Raisin Almond Butter, Chocolate Almond Butter, Almond Butter, Peanut Butter and Chocolate Peanut Butter.
You may recall that the Business Valuation they asked for was high, which chased away Kevin O'Leary, Daymond John and Barbara Corcoran. However, offers came from Mark Cuban and Robert Herjavec for HALF of the original ask in the pitch.  However, that was a good enough number for the trio. so they accepted.  Let's see where they are now in terms of sales and growth.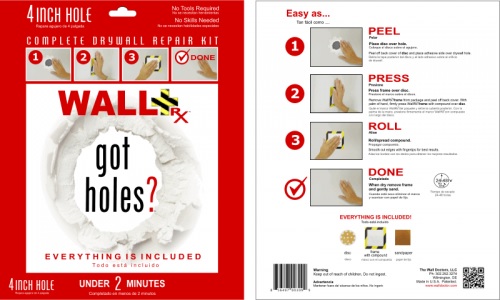 Patching drywall can be a time consuming and very frustrating process.  Dr. Jim Lewis had a hole in his drywall wall that took him countless hours and more money than he wanted to spend to fix.  So, using his doctor skills and instincts, he created a Drywall hole repair kit called WallRX (Wall Doctor).  WallRX is sold at Lowe's home improvement stores throughout the United States, so clearly, it is a product that has demonstrated a market.  Let's see what Dr. Lewis wants an investment for.  Is it just to get on Direct TV sales like QVC?  If so, Lore Greiner is on this episode.  Expect her to be interested.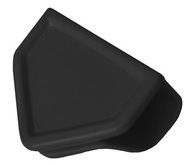 In 2014 concerns about the computer security and spying are very high due to concerns about cyber hacking and news from the NSA.  There have been news stories about laptop webcams being activated surreptitiously to spy on people.  Well, one easy to block a laptop web camera from being used to spy is to cover it up.  This seems like a simple concept that now has a major news storyline helping fuel interest in it.  Well, CJ Isakow has created a product called the EyeBloc.  The EyeBloc is a handy product in that it is easily removable and claims to not leave any marks or sticky residue behind.  This is important, since laptop computers are expensive devices.  How the EyeBloc works is that it slides over a webcam lens when the web camera is not in use.  This way, even if the camera is remotely operated, it can't see anything since it is covered up.  One question is, what about the microphone?  We'll see if Isakow has a complement to the EyeBloc that solves a microphone being misused.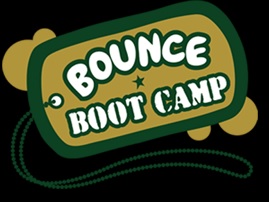 Former NFL player Thomas Hill is in the Shark Tank to pitch his fitness business for children.  Most children love to play, if given fun choices.  With PE classes being cut back and people playing more video games, getting kids outdoors for play is a challenge.  Hence, Thomas Hill found an opportunity to create a business.  Bounce Boot Camps combine structured physical exercise activities with fun equipment, such as bounce houses.  There are on going classes and special event boot camps, such as for birthday parties.  Fitness is a growing industry, so let's see if the Sharks jump in on the fun that Bounce Boot Camps certainly look like.
Want to read recaps of previous Shark Tank episodes? Click here to see the entire collection episode recaps, all of them with business lessons you can take away from each pitch.
For More information on how Just Elementary, Inc, Business Brokers can help you with Valuation Matters & Negotiation Techniques for your business contact our Client Care Manager Sonia Chhabra at (888) 926-9193 or email cs@justelementary.com
Filed under: Business Tips · Tags: Bounce Boot Camps, EyeBloc, Groovebook, Nuts 'N More, Shark Tank, Thomas Hill, Wall Doctor, WallRX