Just Elementary, Inc. » Business Tips » Business Valuation & Negotiations Shark Tank SwimZip, Fit Deck, Life caps, Freshly Picked Baby Shoes & Daisy Cakes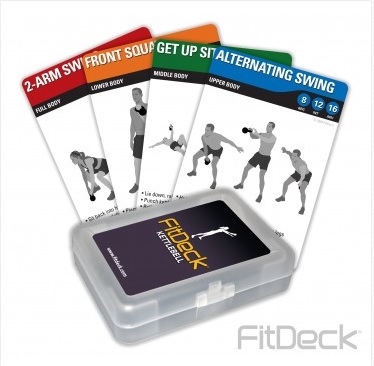 Workout routines can get boring very quickly.  Doing the same exercises over and over lead to boredom and worse, it can lead to reduced exercising.  Well, Phil Black has created a product called Fit Deck.  Fit Deck is a simple concept, it is a stack of cards that are used to create variety in a workout.  This has a couple of benefits, it keeps the workouts fresh and it helps with muscle memory confusion which can increase results.  Phil Black is a certified personal trainer, but is way more than that.  Phil Black is also a former Navy Seal, former Goldman Sachs Investment Banker, Yale & Harvard graduate.  Oh, and he's a dynamic public speaker, so expect to see a dynamic presentation of Fit Deck to the Sharks.   Fit Deck has many versions, including decks designed for specific exercises relevant to different sports such as Lacrosse, basketball and more.  Fit Decks can also be customized to match a particular visual theme, such as Dallas Mavericks colors.  Additionally, Phil Black has created versions of Fit Deck geared to children.
Getting some fun in the sun is a great thing to do, especially when it is by a pool, lake, river or an ocean.  Having sunscreen is key In those situations, especially for children.  Applying sunscreen to areas of skin directly exposed to sun is easy to think of.  But, what about the areas covered up by swimming apparel?   Well, SwimZip is here to offer a solution.  SwimZip is the creation of Betsy Johnson and Berry Wanless.  Johnson and Wanless are siblings from Kansas.   The impetus to create SwimZip stemmed from Betsy Johnson being diagnosed with skin cancer as a 26 year old!  Like many other successful entrepreneurs, Johnson decided to solve a problem.  SwimZip claims to offer clothing that has a UPF 50+ protection factor.  SwimZip offers a line of swimwear for the entire family, girls.boys and adults.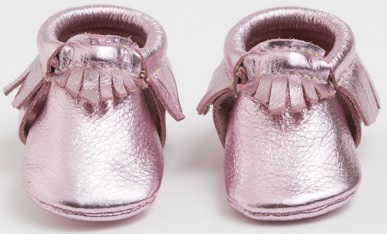 Hailing from Utah is Susan Petersen, an entrepreneur who started her business by the bootstraps. Susan Petersen is the creator of Freshly Picked Baby Moccasins. Freshly Picked baby moccasins are a high end shoe for babies that are not yet walking. She started the business after having her second child. She was frustrated by a lack of quality baby shoes that looked good and were comfortable for babies. So, like any determined entrepreneur who wants to solve a problem, she set up a sewing station in her home and went about to design her baby moccasins. According the Freshly Picked website, the current baby moccasins for sale are the sixth iteration of the shoe since the inception of the business. Freshly Picked baby moccasins sell online at the company website for $60 each, they come in a variety of colors.
Getting a Shark Tank update segment is Daisy Cakes, the South Carolina business that Barbara Corcoran invested in.

   Before taping their Shark Tank segment, Daisy Cakes was a small business run by Kim Nelson and her mother, Geraldine. Daisy Cakes was a small business based on its sales and revenue.  So small that a deal with the Sharks seemed a bit far fetched.  So, what happened was that Barbara Corcoran offered more a of a loan versus a typical investment offer.  This made sense for Corcoran as she got some protection on her capital invested by making it a loan since the return on her investment was likely going to be really slow.  Let's see how much the Shark Tank effect has helped Nelson grow Daisy Cakes.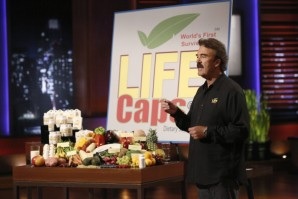 Hailing from Salt Lake City, Utah is Daryl Stevenett who is the entrepreneur behind the emergency survival pill called Life Caps.  Life Caps are also advertised by Daryl Stevenett's company as a meal replacement.   The claim is that it is a complete meal replacement, possibly ideally suited to situations where food is not available, such as situations where people get stuck in remote areas like desserts and mountains.  Obviously the sharks will have a lot of questions for Daryl Stevenett in regards to efficacy of the product.  If the product does do well, expect many sharks to be interested as the product is easier to distribute given that it requires less shelf space and is cheaper to ship.
Want to read recaps of previous Shark Tank episodes? Click here to see the entire collection episode recaps, all of them with business lessons you can take away from each pitch.
Curious how much your business is worth, Just Elementary, Inc, Business Brokers can help you with Valuation Matters. We can also help you with Negotiation Techniques for your business when dealing with investors. Contact our Client Care Manager Sonia Chhabra at (888) 926-9193 or email cs@justelementary.com
Filed under: Business Tips · Tags: Daisy Cakes, FitDeck, Freshly Picked Baby Moccasins, Life Caps, Shark Tank, SwimZip