Just Elementary, Inc. » Business Tips, Selling A Business » Exit Strategy Planning Review: Data Security & IT Issues in Small Businesses
Continuing in our series on Exit Strategy Planning, we bring you an interview with Dan Le of Red Cup I.T.  Red Cup I.T. is based out of Santa Ana, CA and provides computer related technology services for small business owners.
Securing and managing the data of your business is very important.
There are many issues at play, starting with the security of your confidential financial data, confidential client data, intellectual property, and network uptime.  If your business has a breach in any of these areas, the ramifications are far reaching.  Breaches could lead to identity theft, loss of customers, loss of a competitive edge, delays or errors in servicing customers, etc.
If this happens at any time, it is a major problem.  However, if it happens when you are attempting to secure a buyer for your business, it could lead to disaster in the form of a reduced price for the business or the complete inability to sell your business until the damage is mitigated.
With all this being said, it is important to set up proper systems to manage the data in  your business.
Without further ado, here are some typical questions that you should have answered for your business courtesy of Dan Le of Red Cup I.T.
Q: What should a sole practitioner professional (single person office), such as a CPA, do to secure Data?
A: All business owners should backup their data to a USB hard drive at the very minimum and ideally also backup their data offsite to a datacenter (or the cloud) as storage prices have really dome down. A service such as Dropbox is great for file sharing and storage and can even replace a file server for a small office.
CPA's, healthcare professionals, lawyers and other professionals that deal with sensitive data must usually store or archive data for a certain number of years and must also secure it.
Q: What are the risks for a business to just back up to an external hard drive that is on site?
A: The physical backup media is vulnerable to failure, corruption, destruction, theft, and a myriad of other issues.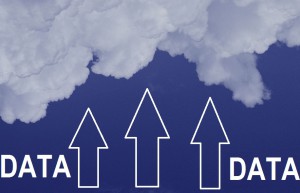 Q: How important is backing up data to Cloud Storage (offsite on third party servers)?
A: Data storage is very cheap nowadays, Amazon and Rackspace only charge 14 to 15 cents per gigabyte per month which means 100GB of data can be stored for about $14 a month! Keeping data in multiple locations will assure it against accidental loss, fires, storms, etc.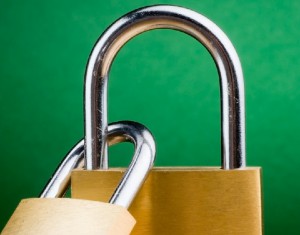 Q: How safe is the data that gets backed up to the third party servers?
A: This all depends on how the data is sent over the internet and stored on 3rd party servers and varies from one provider to another. The best way to protect your data is to encrypt it client side (on your personal computer). A program such as TrueCrypt can encrypt folders, USB drives, and entire hard drives for your protection. http://www.truecrypt.org/
Q: Getting to Multi employee offices, what is the simplest way to share data between users that is also secure and recoverable?
A:
1. The simplest way to share data is to use Dropbox to share data within an office. The sharing is simplistic and limited to top level folders as there are no drill down permissions or controls.
2. Network Attached Storage devices such as a Drobo or Synology device allows for easy file sharing within an office and allows for remote access as needed. These devices allow for more detailed file folder permissions, users, and groups to be created.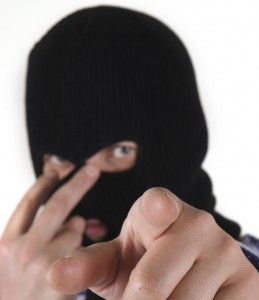 Q: Is there anything business owners can do to reduce the risk of employees or other people stealing sensitive company data and information?
A: Business owners can implement a software like Sophos endpoint security: http://www.sophos.com/en-us/why-sophos/innovative-technology/data-loss-prevention.aspx
Use Google Docs, Microsoft Sharepoint, password protect, or encrypt sensitive files in order to protect data. They can also use Windows' built in file access audit policies and logs in order to monitor activity.
Q: What about Anti Virus and Internet Security Software? Should a business use Anti Virus and Internet Security Software if they are using Apple computers/servers or even Linux machines?
A: Ideally businesses should have antivirus and security software at the network firewall, server, and workstation levels. Apple and Linux machines are less vulnerable to infection but it is still a good idea to have a program like ClamXAV on a Mac.
Q: How about retail stores with multiple P.O.S. terminals? What sort of data security and backup procedures are the simplest to implement, yet robust enough for commercial application?
A: Again, the same rules apply to POS systems, a combination of onsite and offsite backup would be ideal. The database should be backed up at least once a day if not more often, in case the main POS terminal crashes. Retail stores should also look into multiple internet providers in order to ensure constant internet access in the event of an outage.
Q: What are the benefits to working with a Third Party IT support provider such as your company compared to having an IT professional(s) on staff?
A: There are definitely benefits and drawbacks to each situation and it all depends on the level of knowledge of each party, the client's IT budget, workload, nature of the IT needs and issues, and many other factors. The main benefits of working with a team like ours is that client's have access to multiple IT resources, advisors, contractors, partners, and overall knowledge base at a lower price point than what a full time internal IT department would cost.
We'd like to thank Dan Le of Red Cup I.T. for sharing his insight into Data and I.T. matters for small businesses.  Red Cup I.T. can be contacted at (949) 870-9022
For More information on how Just Elementary, Inc, Commercial Business brokers can help you with Exit Strategy Planning, contact our Client Care Manager, Sonia Chhabra, (888) 926-9193 or email cs@justelementary.com
Filed under: Business Tips, Selling A Business · Tags: Business For Sale, Cloud Storage, Dan Le, Data, Data Backup, Exit Strategy Planning, IT, Network Servers, Red Cup IT, Retail P.O.S.