Just Elementary, Inc. » Selling A Business » Exit Strategy Planning – Training the Buyer of Your Business
Exit Strategy Planning for Selling Your Business – Training the Buyer of Your Business
Another one of the important points to consider when preparing your business for sale and when negotiating the contract to sell the business to the buyer is the seller training you will be providing.
Like everything else in business, there are no hard and fast rules, but there are important factors to consider when proposing seller training terms.
Which items to offer training for your Buyer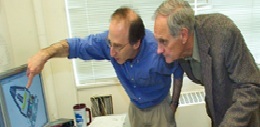 By the time the business has closed escrow, you should have a good idea of what your buyers skills and capabilities are.  Thus, you should focus your training on the weaknesses in the buyer's skills and knowledge to run your business.  When it comes to technical details, the buyer you sell to should have a good, if not deep, understanding of the technical machinations of your business. If not, you may have chosen a buyer who will put the business out of business, which is bad for your former employees, customers and vendors.  You have a responsibility to make sure the buyer is going to make for all of the people connected to the business, in addition to helping the buyer succeed.  Make sure the buyer is aware of any variations in customer pricing, and how best to work with the vendors.  Make sure the buyer is aware of the unique characteristics of the employees, such as when they like to take vacation time and how best to keep them motivated and productive.
Length of Training Period
If you offer too short of a training period, it will appear as if you want to take the money and run.  This will concern buyers to the point that you reduce the inquiry rate of qualified buyers before they even learn anything else about the business.  Even if you think a typical buyer doesn't need a lot of training time, err on the side of offering too much time rather than too little time.  It looks much better and gets the buyer/seller relationship started with more trust than would be otherwise.
Monetary Compensation During Training

Will you get paid during seller training?  Typically, you would include an initial training period without additional pay.  Should the buyer want more time or training with you, then you can expect to be paid a fair amount.  A good thing to do is to negotiate the pay rate for additional training in the final purchase agreement between buyer and seller, since this eliminates awkward negotiation during training.   This allows the training period to be a tension free time when learning and communication are at their greatest.
Update Training Manuals & Company Policies
Update training manuals and company policies and procedures in employee handbooks.  This is key for a buyer, as they do not have an established relationship with the employees as you do.  Also, work on preparing a training outline for the buyer before the escrow closes and the training starts.
Risks & Caveats to Timing of Seller Training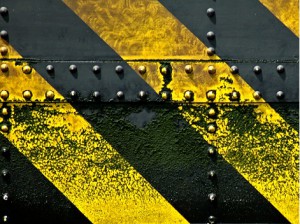 Word of caution here on training, most situations will dictate that the training should occur after the transfer of possession and close of escrow.  Some inherent risks of training during escrow before the buyer takes over are the following include workplace liability for an uninsured person on the job.   Other risks involve the buyer not being a able to follow through on the transaction and backing out of the transaction.  If that happens, then he/she could have learned valuable trade secrets that could compromise your business, also your employees will now know that the business is for sale, and they may get antsy about being replaced or let go by a new owner, so they could start looking for other jobs and overall workplace morale may go down.  These are big drains on your productivity and profitability.
Preparing Vendors & Other Creditors
Prepare the vendors to work with the new buyer.  Have the buyer prepare a credit history and business biography to present to the Vendors.  This will encourage the Vendors to maintain the same or possibly even offer better credit terms to the buyer.  Because, as you know, if some credit terms are renegotiated unfavorably to the buyer, it will strain his or her working capital and affect the profitability
What if you get bored sometime after you sell the business?
In some cases, after you have sold the business you may get bored of being retired.  Perhaps, the buyer could use some additional help.  For example, If you are a good salesperson, then you can come back and be an asset for the buyer.
One case comes to mind was a Truck Parts Distribution business based in Southern California in which the owner took off in an RV for a a few months after finishing his training of the buyer.  After he came back, he felt bored and restless, so he worked a part time work week for the buyer as a salesperson.  This worked out well for the buyer and the seller, as the seller got to enjoy work again, he had fun networking with his old customer base and he was free of all of the administrative headaches.  For the buyer, he got an effective salesperson and a familiar face back for the employees, vendors and customers.
It was a win-win situation.  Vice Versa, perhaps your buyer is a great salesperson and doesn't want to be bothered with administrative business, but you are good at it, which is another capacity at which you an come back and help out part time.
For More information on how Just Elementary, Inc, Commercial Business brokers can help you with Exit Strategy Planning, contact our Client Care Manager, Sonia Chhabra, (888) 926-9193 or email cs@justelementary.com


Filed under: Selling A Business · Tags: Buyer Training, credit, Exit Strategy Planning, Selling a Business