Just Elementary, Inc. » Business Tips, Featured, Franchises, SBA, Uncategorized » Franchising: CNBC's 'Inside' Look at it
CNBC just broadcast a show highlighting five Franchise Brands.  The official title is 'Behind The Counter: The Untold Story of Franchising.'  The show had three story lines.
One was about Franchisors doing a good job of growing and maintaining a brand (Proctor & Gamble and Five Guys), another was about failed franchisees and the franchisors that let them down and the last was about a franchise brand growing with successful first and second generation immigrant franchisees (Dunkin' Brands).  The featured franchise concepts are: Five Guys Burger and Fries (Franchisor Parent: Five Guys Enterprises, LLC's),  Cold Stone Creamery (Franchisor Parent: Kahala Franchising, LLC's), Camp Bow Wow (Franchisor Parent: D.O.G. Development LLC), Dunkin' Donuts (Franchisor Parent: Dunkin' Brands, Inc.) and Proctor and Gamble's Tide branded Dry Cleaning franchises and Mr. Clean branded car washes (Franchisor Parent: Agile Pursuits Franchising, Inc.).

The first positive story line was about Five Guys Burgers and Fries.  Five Guys is a popular chain of burger restaurants that have over 700 units operating throughout North America.  The founders, Jerry and Janie Murrell, did not plan on franchising, but were convinced once the brand grew in popularity and their family convinced them to do it.  Of the many factors that has made Five Guys a current success, one was highlighted in the show, and the other was a subtlety that I picked up on having worked with many Franchisors.  The highlighted factor was the focus on quality ingredients which lead to a nice segment on the potato supplier for Five Guys.  The subtle point that came out, was the fact that the Jerry Murrell see his franchisees as people that he has to answer to and has a responsibility to.  "It's like herding cats a little bit you know, if you own the store you just can tell people what to do, but if you franchise, (then) you have to ask 'em what to do, or beg 'em to do what they are supposed to do."  This quote from Jerry Murrell says it all, he doesn't view the franchisees as slaves, but rather as people/partners he is in business with.  This difference in mentality helps keep the company leadership focused on win-win actions that are good for the brand and for the franchisees.

The next positive story line was about Proctor & Gamble's venture into franchising retail dry cleaning businesses and retail car wash operations.  P&G is leveraging the brand equity in Tide (Dry Cleaning) and Mr. Clean (Car Washes) to help grow a recently started venture into franchising.  The moral of the story line was P&G doing extensive research to create and refine business models for both of these franchise concepts.  This research and advance planning has led to a franchise business model that really makes sense for both P&G and franchisees.  One simple example of this is that Royalties are not taken from Top Line Gross Revenues, instead they are taken after some business expenses are deducted.  This is contrary to the industry norm of taking royalties and advertising fund fees directly from the Top Line Gross Revenues of the franchisee. This means that P&G has a greater stake in ensuring that its franchisees have a healthy gross profit margin.  P&G did send representatives to the West Coast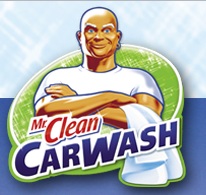 Franchise Expo that was held in November 2010. That was our chance to glean some information about the philosophy of P&G, and our impressions were in alignment with how P&G was presented in the CNBC show.  Bottom line, P&G is approaching franchising deliberately to make sure that they maintain the reputation of the brand and the overall health of its franchisees.  Proof of the deliberate approach to choosing quality franchisees and to slow, managed growth is the fact that P&G does not really promote their franchising much online.  P&G is proactively seeking out the best franchisees, instead of letting any warm body sign up.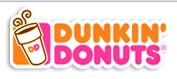 The final positive story line for the show involved Dunkin' Donuts. The segment ironically began with a clip of Vice President Joe Biden's infamous campaign gaffe about South Asians, their accents, and running 7-Elevens and Dunkin' Donuts in his home state of Delaware.  CNBC did not provide much insight into the actual nuts and bolts of the operation of the franchise. It was simply a piece focused on three immigrant families that have worked hard to grow in the brand and acquire units.  One takeaway from the segment was that the 2nd generation that gets involved in the business takes it to the next level by adding a corporate mentality as opposed to a mom and pop mentality.
The final two profiled franchises were the negative story lines.  Camp Bow Wow was the first of the negative story lines.  Camp Bow Wow is a franchise that operates a Doggy Day Care and Boarding Service.  CNBC pointed out that quite a few franchisees had paid the initial franchise fee of $50,000 but never opened a location.  CNBC had interviews with a few franchisees that made it quickly apparent that the Franchisor had not chosen franchisees with a business background.  Thus, it acted more like an entry level franchise, much like Quiznos, and as such turned any warm body into franchisees (a recipe for all around failure).  Be wary of Franchisors that fail to screen franchisees properly to minimize the number of franchisee failures.  Failed franchisees are a bad stain on the reputation of a Franchisor, and will make your job harder if you are a successful franchisee to overcome bad press and publicity. A key quote from the founder, Heidi Ganahl, 'It hurts my heart that are people that it wasn't successful for, it didn't work out for, but the number is so small comparitively speaking to how many people are happy and successful.'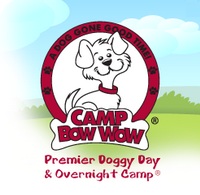 Oh really, according to CNBC approximately 25% of the signed up franchisees have already left the franchise without either opening or opening or closing their location.  25% is HUGE for a franchisee failure rate and not 'Comparitively small' as Ganahl claims.  She also says 'The reality of starting a business is some people make it and some people don't.'  Judging by the franchisees interviewed by CNBC, the franchise has done a poor job of choosing people who will succeed, and that responsibility falls on Ganahl.  Ganahl also says 'The model works very well and people ramp up very quickly, and if people are struggling it's usually because they are not following the system.'  CNBC glossed over the reasons that many franchisee of Camp Bow Wow had left the franchise. The two major issues cited were zoning and capital requirements. This seems like a concept that is a challenge due to the large amount of capital required to open a location, considering build out and permitting costs. Also, zoning issues can delay opening of a franchise for an interminably long time. One obvious recommendation here is to do your homework on land use and zoning in an area you would consider opening this type of business. One more thing we'd like to point out is that the concept seems like an owner operated concept that requires the owner to work like an employee in the business.  One franchisee profiled put in 70 hours per week and barely turned a profit after three year of operation.  This is our reminder to you, understand what you are buying and if you are capable of setting up employee systems that will allow you to Manage a business instead of running it yourself 24/7.  Even though Franchisors in general should be blamed for creating and operating a poor franchising model, make no mistake you don't want to get yourself, your money, your family, your credit and your health involved in a franchise that you will fail in.  If you do fail, you will lose a lot of financially.  Don't make rash, emotional judgments, think things through.
The final negative story line was about Cold Stone Creamery.  This segment featured a former franchisee, Cecil Rolle, who operated the second highest volume store in the entire chain.  Mr. Rolle operated a total of three stores, but was unable to turn a profit.  Ultimately, Mr. Rolle left the chain and lost a lawsuit with Cold Stone Creamery.  Mr. Rolle said that the business model employed by Cold Stone Creamery is too heavily weighted towards the Franchisor, and leaves the franchisee with little margin to turn a reasonable profit.  Mr. Rolle said that the royalties are too high.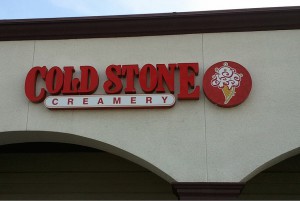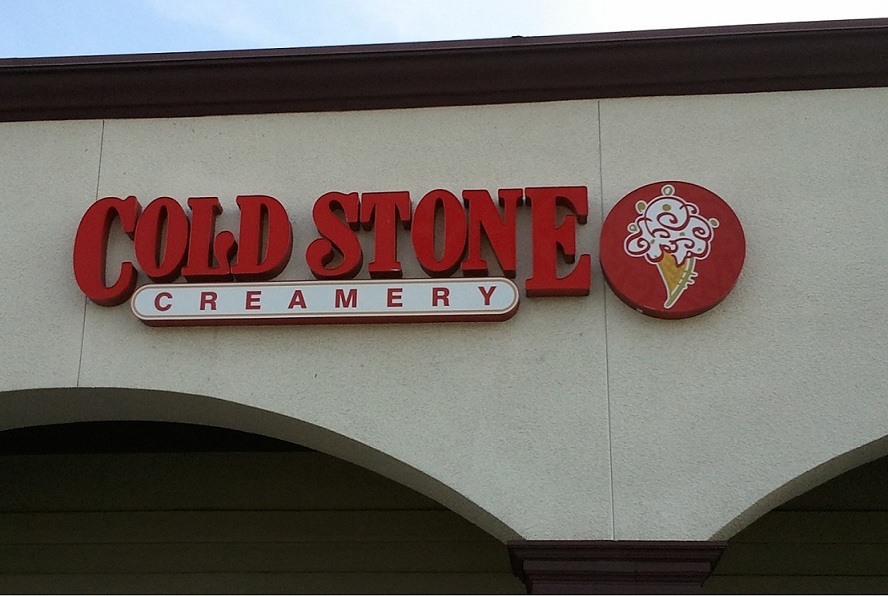 He also said that the franchisor collects high rebates from product suppliers, which effectively raises the price of the product for the franchisees, akin to a 'tax' or 'levy' on the product.  Now, understand that most franchisees, even happy ones, will moan and groan about Royalties. They will almost always feel that any royalty is too high.  However, in this case, the rebates are an egregious example of a Franchisor taking extra money from its franchisees. Approximately 18% of the Franchisor's revenue was from the Rebates.  Additionally, the franchisor charges a lease maintenance fee of 2%, apparently up to $36,000 annually.  This is another example of money and margin being taken from the franchisee.  Being able to manage a commercial lease is a key skill to have for a successful business person. It is not a good sign when Franchisors choose franchisees who can't manage a lease.  The Franchisor head honchos refused to appear on the show.  This speaks volumes.  Franchisors operating a good concept would never turn down free publicity, but since they refused to appear, it seems like they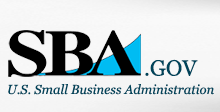 are trying to avoid bad publicity.  One distressing fact is that the SBA reports that there is a 30.6% default rate on SBA loans to Cold Stone Creamery franchisees.  This is an incredibly high figure, even in this recessionary market.  However, the bankers that we work with all currently report that their entire Food business loan portfolio is a disaster. So beware, there are a lot other Franchise Food Businesses that are struggling too. Something that is our observation, that was not touched upon in the segment is the labor cost.  The concept requires 2-3 employees even in slow times, due to the labor intensive preparation of the product.  Hard to make a reasonable profit when the business model requires such a high payroll.  Lessons learned here, watch out for ALL costs you would pay as a franchisee when you are contemplating joining.   Make sure to talk to a lot of currently operating franchisees and see what they have to say, ask them about costs, expenses, what they like and what they don't like about the system.  Choose wisely.
For more information about how Just Elementary Inc. can help you with your franchising issues, contact our Client Care Manager, Sonia Chhabra, at (888) 926-9193 or by email cs@justelementary.com
Filed under: Business Tips, Featured, Franchises, SBA, Uncategorized · Tags: Camp Bow Wow, CNBC, Cold Stone Creamery, Dunkin Brands, Dunkin' Donuts, Five Guys, franchise, Franchising, Kahala, Mr. Clean, Proctor & Gamble, review, Tide, West Coast Franchise Expo