Just Elementary, Inc. » Business Tips » Importance of Sales, Revenue & EBITDA & Profits on Business Valuations – Shark Tank
The Third Product in the Shark Tank was Tereson Dupuy of FuzziBunz which you can find on Amazon.com.  FuzziBunz are a 100% resuable diapering product, that  are eco friendly and money saving.  A seeming win win product in that it is eco friendly and money saving.  Of course, there is the yuck factor of handling a reusable diaper and washing them.  Aside from that the main crux of the segment is that Tereson Dupuy had solid sales of $3.9 Million in the past year, demonstrating that there is a strong market for for FuzziBunz.  So, the Sharks would have been interested in for FuzziBunz, but, Dupuy had problems with copycats.  Other inauthentic, poorer quality copycats of for FuzziBunz, affected her profitability and distracted her from growing the business through other avenues. Since there was a demonstrated market for products like for FuzziBunz, it was clear that the business could be guided to a healthy profitability.  BUT, the key is that each Shark in their own way bowed out of making an offer by citing "Opportunity Cost." For those readers not familiar with the concept, it simply means that time can be better allocated to other other opportunities that are more lucrative. The truth of the matter is that all of the Sharks are pitched other investments on a daily basis. They can afford to be very selective. Why invest in a business that will require more work to yield a high return, when they will come across a business with immediate upside in their very near future?
Lesson to take away from this segment though is advice from Mark Cuban, which was to "Out Compete" the imitators. It is important as an entrepreneur to maintain LASER focus on growing the business at ALL times. Delegate legal matters, if you choose to pursue any, just make sure it doesn't become too much of a cash drain.  Best of luck to for Tereson Dupuy for FuzziBunz, a great product and idea.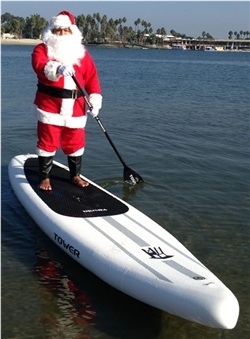 The Shark Tank update segment covers Tower Paddle Boards, which received an investment from Mark Cuban. Tower Paddle Boards is based in San Diego, which makes a lot of sense as that is a great city for surfing related activities. The Tower Paddle Boards are fun and easy ways to enjoy a fun time out in the ocean. One thing to remember from the initial appearance is that while Stephan Aarstol was asking for $1.5 MM Dollar Valuation, he ended taking an offer from Mark Cuban for $500,000 which was 1/3 of his asking. There was some funny math involving percentages during the negotiations Stephan Aarstol had with the Sharks for Tower Paddle Boards, which you can read about here.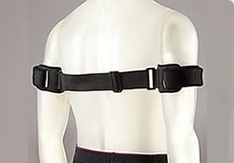 The Fourth Product pitched on Shark Tank featured Mike Lane and Matt Franklin who were on the show to pitch their product Posture Now. Posture Now is a wearable device that helps remind people to keep the Shoulder Blades pinched in, keeping the pectorals stretched. The business was a side business for the duo. The most notable part of the Posture Now segment was Mike Lane being fairly aggressive in defending the value of Posture Now by cutting off Kevin O'Leary's offer.  This earned Mike Lane some serious grief on twitter panning him for having a 'bad attitude.'  This was played up in the editing of the segment, including the narration voice over intro the second half of the segment. Viewers need to understand that that segments are edited to play up a certain narrative, and in the case of this segment it was to paint the entrepreneur as arrogant for dramatic purposes. But, Barbara Corcoran came to his defense, and said that entrepreneurs need to be spunky.  Chutzpah might be a better word, either way, it is important to note that Daymond John noted that he was out because he was going to make a similar offer to the one Kevin O'Leary had rejected for Posture Now.  Given the nature of the rejection, Daymond John knew that Lane and Franklin had conviction and weren't going to reduce their offer out of desperation.  Eventually Mark Cuban made a deal with the Duo for Posture Now that ultimately was a loan for equity, since it had a royalty pay out to equal his investment in the company.
Lesson from this segment is clear, believe in yourself and your business, if you have genuine conviction in your business, people will see it and not monkey around and low-ball you in hopes of getting more equity than necessary
The First product pitched in the Shark Tank was Liz Lovely Vegan Cookies from Vermont.  Liz & Dan Holtz are the owners of Liz Lovely, which is a business that specializes in Gluten Free & Vegan cookies.  Gross Sales were good, near a Million Dollars, but the undefined profit was approximately $100,000, according to the 10% profit margin mentioned by Dan Holtz.  We say 'undefined' profit, since we don't know if that factors in salaries for the owners.  If it does account for the owner's expenses, then we can say that the $100,000 would be the EBITDA.  Otherwise, if that figure includes the salary taken by the owners, then the EBITDA would be lower,
and it would be referred to as SDE.  The big difference is that EBITDA gets higher multiples for business valuations than SDE does.  In this case Liz & Dan Holtz was asking for approximately a 20 Times multiplier on the EBITDA, as their asking valuation was $2,000,000 ($200,000 for 10% Equity).  You may be wondering is 20 times a normal EBITDA multiple.  No, it is not, it is usually 3 to 7 times, but that does vary depending on industry.  In the case of Food Manufacturing and Food Distribution, we are looking at 4 to 7 Times the EBITDA, which is well under 20 times.  As you can imagine there were references to the Valuation too high, but that's okay, as long as the Sharks and other investors know that you will seriously consider offers based on more reasonable valuations.  Neal Desai of CATEapp is a perfect example of this from the previous episode.  The only Shark interested was Mark Cuban, and he asked the Holtz's for an offer, and they reduced their asking valuation in half ($200,000 for 20%), but it wasn't enough for Mark Cuban, as he said no, and later revealed that he wanted at least 33%, presumably at the same $200,000 (which translates to a $600,000 Valuation).  While the Holtz's got panned on Twitter for not offering enough equity, and 'losing' the opportunity to have Mark Cuban as a partner.  An important lesson to remember is IF Mark Cuban was Seriously interested in the business, he WOULD have countered.  Guaranteed.  When an investor is seriously interested, they WILL Make a deal happen.  In this case, the Holtz's Deserve Kudos for sticking to their guns.
Lesson Learned in this Segment is that a seriously motivated investor who will make a for a motivated partner will make a deal happen, so don't give up too much equity out of desperation.  Maintain your dignity and conviction, it counts!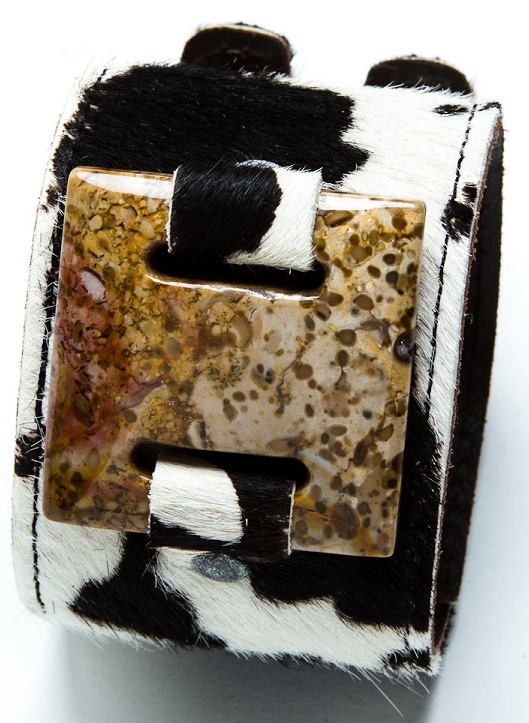 Second in the Shark Tank was Lee Dahlberg of Rock Bands.  Rock Bands are fashionable leather accessories for the wrist.  The bands contain stones.  Dahlberg had trademarked the name for apparel, and thus had intellectual property that he had made a licensing deal with an Italian clothing company.  Given the low historical revenues, the Sharks wanted a significant amount equity.  Kevin O'Leary offered to buy out the entire company for $100,000, and pay Dahlberg royalties on all sales.  This would effectively remove Dahlberg from the company, but he;d have some cash in his pocket and checks coming in every month.  However, Daymond John and Mark Cuban offered to take only 40% equity from Dahlberg, and this was the offer that Dalhberg took.  Given that Dalhberg wanted to stay active in the business, it was a no-brainer for him to choose the offer from Daymond John & Mark Cuban.
Want to read recaps of previous Shark Tank episodes? Click here to see the entire collection episode recaps, all of them with business lessons you can take away from each pitch.
For More information on how Just Elementary, Inc, Business Brokers can help you with Valuation Matters & Negotiation Techniques for your business contact our Client Care Manager Sonia Chhabra at  (888) 926-9193 or email cs@justelementary.com
Filed under: Business Tips · Tags: Barbara Corcoran, Daymond John, FuzziBunz, Kevin O'Leary, Lee Dalhberg, Liz Lovely, Mark Cuban, Posture Now, Robin Leach, Rock Band, Shark Tank