Just Elementary, Inc. » Business Valuation, Negotiation » Leveraging Multiple Offers in Negotiation & Valuation Lessons on ABC's Shark Tank
First up in the Shark and a great example of negotiation l
everage spawned from Multiple Offers is Travis Perry.  Perry is the owner of ChordBuddy, an innovative training product that is like training wheels for learning the Guitar.  You can buy  ChordBuddy on Amazon.   As Travis Perry points out, playing the guitar has a real high 'cool' factor, to which Robert Herjavec identifies with, and is commensurately excited.  The Sharks ask Travis Perry about the sales figures for ChordBuddy, and they are impressed, because the product has sold well in a short window after launch.   All of the Sharks are interested, with Kevin O'Leary and Daymond John placing the first and second offers, which are identical offers of $125,000 for 20% ($625,000 valuation).   Since Daymond John placed his offer after Kevin O'Leary's offer, he offered a sweetener to differentiate himself, which was an unidentified 'celebrity endorsement' for ChordBuddy.
The first way that the fact that there are multiple offers play out to show that Travis Perry of ChordBuddy has Negotiating Leverage is by the fact that Daymond John Attempts to pressure Travis Perry of ChordBuddy by saying that there are two offers on the table that will be pulled soon if he doesn't answer.  However, Daymond John never pulls his offer even after Barbara Corcoran and Robert Herjavec jump in with offers.
the second way that the fact that there are multiple offers plays out is a great example of how to actual use the Negotiation Leverage to get what you want.  Barbara Corcoran comes up with an additional cash sweetener of $50,000 above the other offers from Kevin O'Leary and Daymond John.  Robert Herjavec offers the same money as Kevin O'Leary and Daymond John.  Travis Perry of ChordBuddy feels a connection with Robert Herjavec, and as such seems to prefer to make a deal with him, and wisely uses the higher offer from Barbara Corcoran to counter offer Robert Herjavec to match Barbara Corcoran's offer, which he ostensibly does.  Had the other offers not been there, Robert Herjavec might have snapped back that Travis Perry of ChordBuddy was being greedy like the Sharks often do when there are no competing offers.  However Lesson Learned, Multiple Offers offer Great Negotiation Leverage for the 'Seller,' use it wisely to get what you want from the party you want it from.
Last up on the Shark Tank was Megan Cummins of You Smell Soap.  She was asking for $55,000 for 20% equity in her company ($275,000 valuation).  Since Megan Cummins of You Smell Soap had demonstrated some sales and demand from different international markets, the Sharks were interested, but they had a lot of questions for her.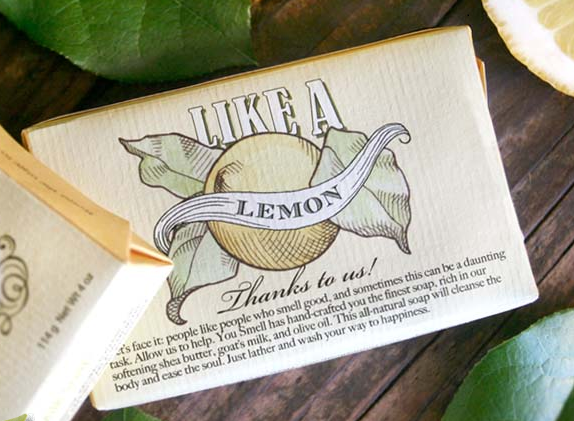 One main question, was how committed she was to the business?  Was she willing to devote Full Time attention to the business.   Megan Cummins of You Smell Soap hesitated a bit on the answers, which led the Sharks to conclude that she needed money for personal expenditures. That led to Robert Herjavec offering to pay Megan Cummins salary for the first year to help her get by while growing the business.  Robert Herjavec's offer came after Mark Cuban offered exactly what Cummins was offering, and after Barbara Corcoran offered $55,000 for 40% equity ($135,000 Valuation) plus a 10 cents payment per bar sold.  Robert Herjavec's offer was what Cummins was asking for Plus $50,000 salary for the first 12 months.
Again we have a multiple offer situation, and while the segment was edited, we don't know what if anything that Cummins did to leverage the offers against each other, it at least led to the Sharks improving their own offers, as Barbara Corcoran reduced her equity ask to 30% for the $55,000 ($183,333.33 valuation), and since Robert Herjavec came with his initial offer last, he offered the first year salary.  Since Megan Cummins of You Smell Soap did not wildly overvalue her business, it allowed multiple Investor/Buyers to get interested which led to better terms that had just one Investor/Buyer been interested.  Lesson Learned: Price what you are offering correctly, or even a little below Fair Asking Price to drum up multiple bids to have Negotiating Leverage to get what you want and even more.  Have a Proper Valuation.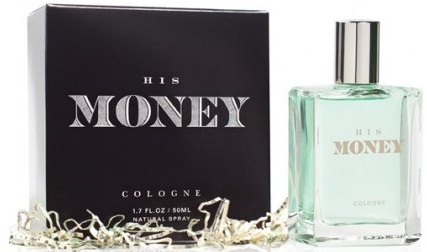 Second up in the Shark Tank was Patrick McCarthy of Liquid Money, a fragrance of cash money for men and women.  This segment was a clear example of how lacking Negotiation Leverage means that the Buyer/Investors are going to be the ones dictating the terms as Daymond John does in this segment.  Since the sales and history weren't well developed at the time of taping, the Sharks weren't impressed given that Retail Shelf Space is immensely competitive for fragrances.  The only offer comes from Daymond John, However he wants 80% of the company.  This was a drastically Lower Valuation for the Business Opportunity than Patrick McCarthy of Liquid Money came in asking for his product ($100,000 for 5% equity = $2,000,000 Valuation!!!)  Given that the Gross Sales were around $50,000 at the time of the taping, this was an absurdly high valuation.  Overvaluing a business leads to two problems, #1. it will be ignored by most investors which leads to a significantly decreased chance of receiving multiple offers which is problem #2, being at the mercy of the buyer/investor.  That is clear here as Daymond John values the company at $125,000 (80% equity for $100,000), and since there are no other offers, Patrick McCarthy of Liquid Money has no leverage to negotiate with, and as such Daymond John does not budge on his offer, and in fact suggests that he will counter for an even higher equity stake if Patrick McCarthy of Liquid Money does not take his initial offer when Patrick McCarthy of Liquid Money counters that 80% equity is too much for him to give away.  Lesson Learned, When you only have one Offer on the table, and You NEED to make the deal, take the deal or make a 'small' counter offer, otherwise, you'll walk away empty handed and right back into the same situation you were in before.   Second Lesson Learned, Don't OverValue your business, it more often than not causes problems for the Entrepreneur/Owner.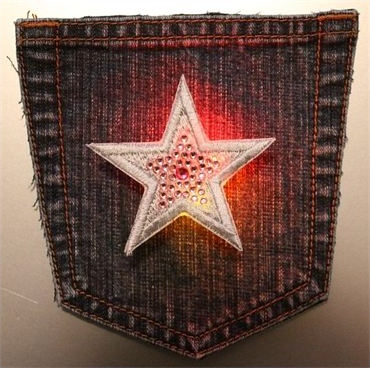 Third up was Kyle Rainey of Tail Lightz.  His product is lighted patches that are designed for the rear pockets of jeans.  The product is novel, however, the Sharks are all unimpressed, or simply dislike the product.  They simply did not feel that Tail Lightz was unique enough to differentiate itself from all of the other similar products that they themselves has seen.  While the Sharks did not feel that Tail Lightz was worth their time to invest in, there still is a market for the product.  Hopefully, Kyle Rainey is able to capitalize on the Network Television exposure to further the product.
The Shark Tank update segment was for Shawn Davis of CBS foods.  Davis has a great Shrimp Burger that the Sharks seemed to enjoy samples of in his original appearance.  Davis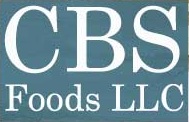 has a great personality and has cut his teeth into the Food Business by learning under the tutelage of an Italian Family that ran a successful restaurant.  Davis clearly has great personality, and seems like he would be a great salesperson in his concept, but he did not have enough sales to get any of the sharks really interested.   Also, O'Leary pointed out that the seafood industry has a lot of production variables, so margins are hard to control.  Since the profit margin that Davis quoted was smaller than O'Leary wanted to hear, he was out.  The other Sharks quickly followed suit, including Robert Herjavec and Daymond John saying that the Valuation proposed by Davis was too high.  Lessons learned here are, have good enough margins to survive fluctuations in supply costs, and don't grossly overvalue your product, business or concept, as it will be a turn off to many people to even bother trying to negotiate reasonable terms with you.
Want to read recaps of previous Shark Tank episodes? Click here to see the entire collection episode recaps, all of them with business lessons you can take away from each pitch.
For More information on how Just Elementary, Inc, Business Brokers can help you with Valuation Matters & Negotiation Techniques for your business contact our Client Care Manager Sonia Chhabra at (888) 926-9193 or email cs@justelementary.com
Filed under: Business Valuation, Negotiation · Tags: ABC Shark Tank, Barbara Corcoran, Chord Buddy, Daymond John, Kevin O'Leary, Kyle Rainey, Liquid Money, Mark Cuban, Megan Cummins, Money Cologne, Money Perfume, Patrick McCarthy, Robert Herjavec, Tail Lightz, Travis Perry, You Smell Soap