Just Elementary, Inc. » Business Tips » Marketing Questions on Shark Tank
Getting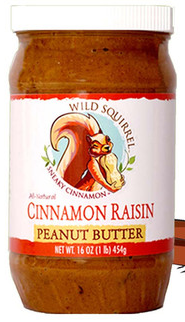 a Shark Tank update segment are Keeley Tillotson & Erica Welsh from Oregon of Wild Squirrel Nut Butter. Keeley & Erica asked for $50,000 in exchange for 10% equity in Wild Squirrel Nut Butter when they appeared on Shark Tank, which translated to a Business Valuation of $500,000. Wild Squirrel Nut Butter is a company that manufactures special Almond and Peanut butters  They started the company out of their college apartment. As they are college students, they are each involved in the business part time. Their part time involvement was an issue for Sharks, as Mark Cuban, Robert Herjavec, Daymond John and Kevin O'Leary were all OUT on Wild Squirrel. But, Barbara Corcoran made a deal for Wild Squirrel Nut Butter. Barbara Corcoran's offer was for $50,000 for 40% Equity which translates to a Counter Offered Business Valuation of $125,000, which is 25% of what the Oregon duo were asking for for Wild Squirrel.  In the update segment we learn that the duo have taken time off of school to grow the business.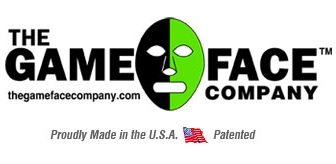 First into the Shark Tank was Doug Marshall of The GameFace Company who was seeking a $1.8 MM valuation ($450,000 for 25% equity). Doug Marshall's The GameFace Company makes a single use easily removable face paint mask in different patterns. Doug Marshall mentioned that he was operating The GameFace Company as a part time business. As Mark Cuban has alluded to before, this is a definite turn off to Investors, as they want full time effort from an entrepreneur when building a business. This is the reason that Mark Cuban came with an offer for the entire company at $1,000,000, since he wanted to take full control and responsibility for the business. Mark Cuban wasn't expecting Doug Marshall to fully commit to the business of operating The GameFace Company, so he wanted to take charge. However, Doug Marshall rejected the complete takeover offer for his business, so he counter offered back at. at $450,000 for 35% equity and a salary of $80,000. Lori Greiner countered at $450,000 for 40% equity, and Mark Cuban counter offered at $450,000 for 35% equity with a 10% royalty. Doug Marshall accepted Mark Cuban's offer with the royalty. Was it the right choice?
5% equity in this case is worth just over $160,000 in terms of the business valuation. Here is how it breaks down.
Business Valuation of $450,000 for 35% equity equals: $1,285,714
Business Valuation of $450,000 for 40% equity equals: $1,125,000
Difference between the two is $160,714.
So, by taking the offer that gives away less equity, Doug Marshall is $160,714 richer on paper. But, by giving away the Royalty, the Sharks get a big hedge for their cash invested, as they will get a separate payback from the royalties to offset the cash invested. The sharks, don't mind, and likely prefer the royalties, as they get to recoup their initial investment regardless of the profit margins of the business. Giving away royalties comes at the cost of the bottom line, so it does cost Doug Marshall on an ongoing and perpetual basis. The choice is yours, Pay it upfront, or pay a little every day in perpetuity. The answer depends on the Net Present Value of Money. This gets into some advanced math, and we are missing financial data and projections to do a reasonable comparison. One last comment would be that 10% royalties are unusually high. Though, the margins are fairly high, which makes absorbing 10% a little easier. Lesson Learned accept paying royalties in ONLY very specific circumstances.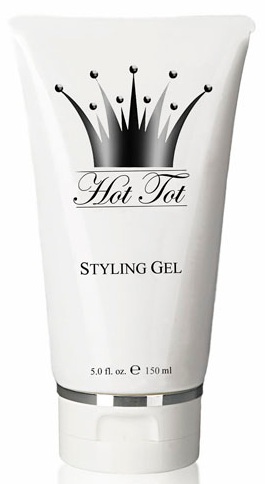 Appearing in the Shark Tank was Megan Gage of Hot Tots Haircare products which you can find on Amazon. Megan Gage was seeking $50,000 for 15% equity ($333,333.33 Business Valuation) of Hot Tots Haircare Products. Hot Tots Haircare Products are designed for babies and young children as a safer alternative to existing hair styling products that are made with unhealthy chemicals. Lori Greiner questioned the packaging design for Hot Tots Haircare, which looks sophisticated, but more likely to come off as an adult product. We've had entrepreneurs push back on marketing advice from the sharks, in particular Barbara Corcoran and Lori Greiner. This is odd, as the two of them are marketing mavens. They have the success stories behind them to prove their chops. The sales were not very high, and so the interest from the sharks was lukewarm. Lori Greiner did pass on making an offer for Hot Tots Haircare, which had to be at lease partly influenced by Megan Gage's resistance to the label design changes. Ultimately, Megan Gage accepted Mark Cuban's offer of $75,000 for 40% equity ($187,500 Business Valuation) in Hot Tots Haircare Products, as he was the only one left.
Lesson Learned here, listen to marketing gurus who have proven sales history. Money talks, and they have the sales dollars to prove it.
Also appearing in the Shark Tank was Dan Rothwell of Dura Tent. Dan Rothwell was asking for a reasonable $50,000 for 30% equity for Dura Tent. Dan Rothwell claimed he had sold 50,000 units of Dura Tent at county fairs. The product looks very handy, however, there was a problem with the math for Dura Tent revenues. As Dan Rothwell had recounted his year by year sales, he came up short of 50,000 units sold, which seemed to dent his credibility with the sharks, which you can bet would be addressed during any due diligence, were it to have happened for Dura Tent.  Also, Lori Greiner questioned the name of the product, and she clearly felt that the name Dura Tent was not helping the marketability of the product, and quickly bowed out of making an offer after stating that. However, as Dura Tent has some potential mass market appeal, Kevin O'Leary was interested in licensing Dura Tent, so he made an offer for $50,000 in exchange only for a $2 to $2.50 royalty and ZERO equity in Dura Tent.  Dan Rothwell of Dura Tent turned it down and left without a deal.
Lesson Learned from this segment would be listen to a successful marketing guru like Lori Greiner when she contradicts what a marketing consultants said.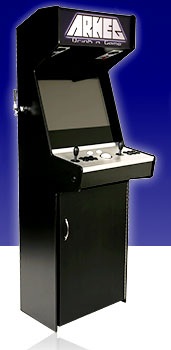 Dan Grimm & Brant Myers of Drink N' Game were second into the Shark Tank with their Arkeg.  $100,000 for 33% equity.  This translates to a $300,000 Asking Valuation.  The Arkeg is a combination Arcade Machine and Beverage dispenser.  It is a fun looking item that definitely would fit into a lot of man cave basements, but all of the Sharks were out.  It housed a keg in the bottom, and on the show, Dan Grimm & Brant Myers had the Arkeg dispense wine and root beer.  But, the sharks felt that it was too much of a novelty to become a big enough business for them to invest their capital and limited time into.
Lesson Learned is that the business has a small niche, and like other entrepreneurs that have pitched businesses with smaller upside, the sharks said no.  Good news is that the business can carve out a small niche, and let's hope Dan Grimm & Brant Myers do for Drink N' Game and Arkeg.
Want to read recaps of previous Shark Tank episodes? Click here to see the entire collection episode recaps, all of them with business lessons you can take away from each pitch.
Curious how much your business is worth, Just Elementary, Inc, Business Brokers can help you with Valuation Matters. We can also help you with Negotiation Techniques for your business when dealing with investors. Contact our Client Care Manager Sonia Chhabra at (888) 926-9193 or email cs@justelementary.com
Filed under: Business Tips · Tags: Arkeg, Dura Tent, Hot Tots Hair Care, Shark Tank, The Game Face