Just Elementary, Inc. » Business Tips » Negotation & Business Valuation Lessons from Shark Tank Southern Culture Foods DDP Yoga Moberi Concealed Carry Academy Game Face Company Update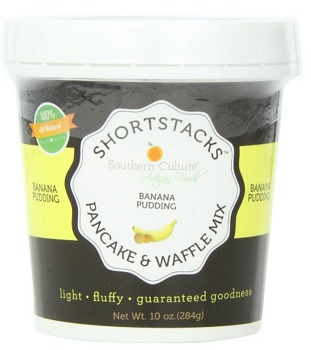 Treating the sharks to some Southern hospitality is Erica Barrett from Atlanta, Georgia.  Erica's company is called Southern Culture Artisan Foods.  The current product line is breakfast foods.  Barrett chose breakfast foods as the line to launch Southern Culture Artisan Foods with since she felt that stores were missing quality breakfast products more than for other meals.  Barrett has a long history of cooking up delightful creations starting at the age of 9.  Southern Culture Arttisan Foods was officially launched in April of 2012.  The three primary flavors available of Southern Culture Arttisan Foods' pancake mixes are Vanilla, Banana Pudding and Bourbon Salted Pecan.  According to the company website, the products are available at over a 100 retail locations of various retailers.  Southern Culture Arttisan Foods' pancake mixes are also available on Amazon.com   Given that Southern Culture Arttisan Foods has physical distribution, the sharks may be interested as the concept has been proven.  But, the question is if the concept is proven to scalable and profitable enough to get the sharks interested.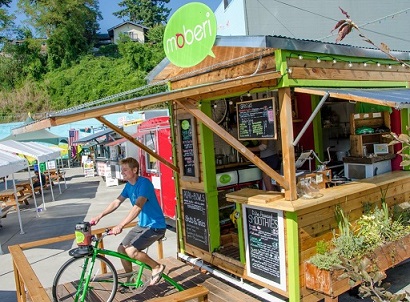 Moberi is a business from Portland Oregon.  The business is founded by Ryan Carpenter.  Carpenter is a well traveled man who was inspired to create his business called Moberi by watching videos from Guatemala of citizens who had re-purposed bicycles into machinery that powered other machines.  Thus, in the early 2011, Carpenter set up his initial Moberi in Portland.  After some success, he created a mobile kitchen that would set up in similar places as food carts.  However, his kitchen was still 100% human powered.  The business is still based in Portland, so we'll see if Carpenter can pitch the sharks on whether or not his business is truly scalable to generate offers from them.  In the meanwhile, lucky folks in Portland can try Moberi for themselves.
Diamond Dallas Page is a famous American wrestler from the WWE.   Diamond Dallas Page and his business partner Steve Yu have combined to create DDP Yoga.  Diamond Dallas Page was inspired to try Yoga as a means of physical therapy after he ruptured the L4 & L5 vertebrae in his back.  He had never done Yoga before that since he perceived to not be a manly enough workout.  However, he found that portions of Yoga that he took to were incredibly effective for him.  Since creating DDP Yoga, the company advertises that they have transformed the lives of many people that were overweight and/or out of shape.  DDP Yoga is available as audio downloads of the workout regimen or as DVD Videos of the workouts.  DDP Yoga also offers in person workshops.  DDP Yoga is also expanding to India and the U.K.  Expect a very dynamic presentation for DDP Yoga since Diamond Dallas Page is a performer known for theatrics from his professional wrestling days for the WWE.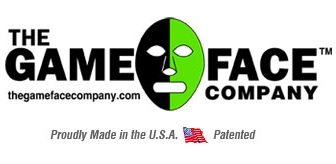 Getting an update on Shark Tank was Doug Marshall of The GameFace Company.  He initially sought a $1.8 MM valuation ($450,000 for 25% equity) for his business.  You may remember that the GameFace Company makes a single use easily removable face paint mask in different patterns. Mark Cuban made an offer for the entire company at $1,000,000, because he full control and responsibility for the business.  Marshall rejected the 100% Buyout offer for the Gameface company.  He got a couple of offers to work with that had an interesting twist, which you can see below. Lori Greiner countered at $450,000 for 40% equity, and Mark Cuban counter offered at $450,000 for 35% equity with a 10% royalty. 5% equity in this case is worth just over $160,000 in terms of the business valuation. Here is how it breaks down. Business Valuation of $450,000 for 35% equity equals: $1,285,714 Business Valuation of $450,000 for 40% equity equals: $1,125,000 Difference between the two is $160,714. So, by taking the offer that gives away less equity, Doug Marshall is $160,714 richer on paper. But, by giving away the Royalty, the Sharks get a big hedge for their cash invested, as they will get a separate payback from the royalties to offset the cash invested. The sharks, don't mind, and likely prefer the royalties, as they get to recoup their initial investment regardless of the profit margins of the business. Giving away royalties comes at the cost of siphoning off cash flow from the business which would otherwise be available for working capital.  Let's see if the deal has worked about between Mark Cuban and Doug Marshall.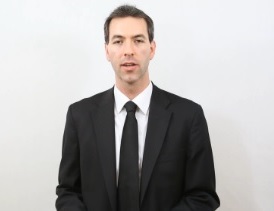 James Hanson of the Concealed Carry Academy pitches the sharks on his personal security business called Spy Escape and Evasion.  Spy Escape and Evasion is about training people on how to be more secure in their daily lives, from fending off surprise attacks by robbers, kidnappers, thieves, and other criminals.  It also includes information on how to be less visible online and how to misdirect people online.  Hanson has authored a book as well on the topic of personal safety..  Hanson holds intimate group classes that normally cost $2,500 or more, however, he has reduced the price to $599 and is holding classes in major metropolitan areas throughout the United States.  He also offers an online version of the seminar for those who cannot attend in person for $99.  The business model that the sharks are likely to believe in for the Concealed Carry Academy is one that has larger and larger class sizes, which would generate larger per class revenue.  However, we may expect to see some push back from Jason Hanson as he may feel that smaller class sizes allow him to be more effective.  The sharks may also be concerned that the classes won't be as well taught by other instructors aside from Hanson, which would limit the revenue potential of the business.
Want to read recaps of previous Shark Tank episodes? Click here to see the entire collection episode recaps, all of them with business lessons you can take away from each pitch.
Curious how much your business is worth, Just Elementary, Inc, Business Brokers can help you with Valuation Matters. We can also help you with Negotiation Techniques for your business when dealing with investors. Contact our Client Care Manager Sonia Chhabra at (888) 926-9193 or email cs@justelementary.com
Filed under: Business Tips · Tags: Concealed Carry Academy, DDP Yoga, Diamond Dallas Page, Jason Hanson, Moberi, Shark Tank, Southern Culture Artisan Foods, Spy Escape and Evasion, The Gameface company