Just Elementary, Inc. » Business Tips » Negotiation & Business Valuation Lessons from Shark Tank Bambooee, Cheekd, Buzzy4Shots, Kiss Stix & Self making bed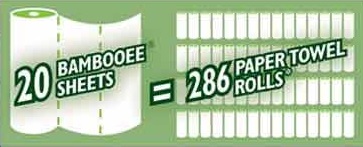 Noam and Irene Krasniansky are the husband and wife team behind Bambooee.  Bambooee is a line of cleaning products that are like paper towels but made from bamboo.  Bambooee 'paper towels' can be washed in washing machines up to a 100 times.  This means that users of Bambooee can make a roll last a long time, which reduces money spent on regular paper towels.  The Krasniansky's came up with the product over a 2 year development phase from 2009 to 2011.  They have been selling Bambooee ever since via the internet.  Each Bambooee roll has 20 sheets, but since they can be washed up to a 100 times, that means that a typical roll can last for years.  Will the sharks like Bambooee?  Well, expect Lori Greiner and Barbara Corcoran to both be interested as they have an investment portfolio stocked with retail products.   Bambooee also offers a floor sweeping product that is machine washable and reusable too.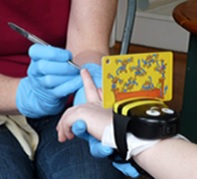 Getting injections of any kind are very discomforting for most people.  Which is a real problem, because many people avoid caring for their health because they are scared of needles.  Well, Dr. Amy Baxter has a solution for this.  She calls it Buzzy4Shots.  What Dr. Baxter's device does is offer a cooling sensation and  vibration to reduce the pain as well as distract from the pain of a needle poke.  The product an be helpful to people who have to take frequent injections, such as daily insulin.  Also, very handy for kids who have to get shots, and everybody else who hates to get flu shots.  The market for Buzzy4Shots seems fairly large, but we'll find out if the business model and the revenues/profit interest the sharks.
Getting another update segment is KissTixx.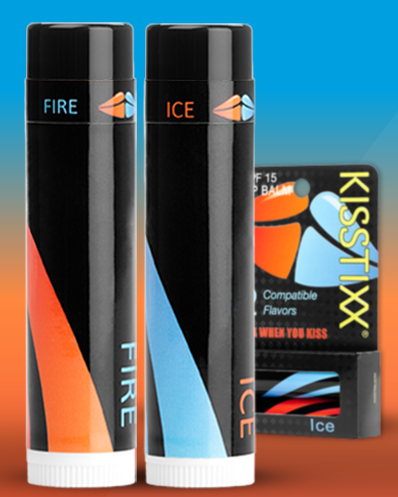 Dallas Robinson and Mike Buonomo are the duo behind of Kisstixx.  This is their second update segment, so expect to see some serious sales figures being discussed.  You may recall that Mark Cuban was the shark panelist who invested Kisstixx.  If you aren't familiar with KissTixx, it is a lip balm product that has flavors that can be used for mix and matching purposes to put some extra fun into kissing. To recap, Robinson and Buonomo asked for a $1,000,000 valuation for Kisstix in the form of a 20% equity stake in the business in exchange for $200,000. Mark Cuban offered $200,000 for 40% Equity ($500,000 Valuation). A pending order from Walgreens was a major inducement to the offer.   Let's see where else KissTixx has gotten distribution since the last time there was an update segment.  Kisstixx originally appeared on Shark Tank back in March of 2012.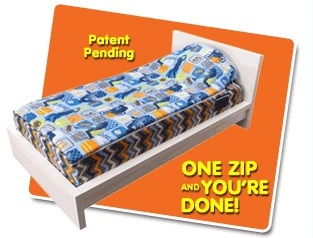 Also pitching the Shark Tank will be a business that makes making beds easier called Zipit Bedding.    The premise of Zipit Bedding is that is a simple to make bedding system.  It can be described as a sleeping bag style bedding that relies on a zipper mechanism to make and unmake.  Using zippers is fairly easy and quick, so this can solve the problem of people not making their beds due to not wanting to take the time to manually make a bed.  Zipit Bedding is designed for ages 4 to 13 years old, however anybody can use them.  The Zipit Bedding packages are designed for Full and Twin size mattresses.  Two sisters from the Los Angeles area are the entrepreneurs behind Zipit Bedding.  Zipit Bedding offers a variety of fun prints on their bedding sets that also glow in the dark for a few washes.
Lori Cheek enters the Shark Tank to turn the game of online dating on its head.  The business is called Cheek'd.   Cheek'd offers a way to offer real world interaction with an online dating site experience.  The process starts by getting a Cheek'd card in the real world, and then beginning the relationship phase online.  This offers people a chance to follow up with people they meet in person without further hassle as the calling card is anonymous except for a code to enter on the Cheek'd website to connect online with the person who handed out the card.
Want to read recaps of previous Shark Tank episodes? Click here to see the entire collection episode recaps, all of them with business lessons you can take away from each pitch.
Curious how much your business is worth, Just Elementary, Inc, Business Brokers can help you with Valuation Matters. We can also help you with Negotiation Techniques for your business when dealing with investors. Contact our Client Care Manager Sonia Chhabra at (888) 926-9193 or email cs@justelementary.com
Filed under: Business Tips · Tags: Bambooee, Buzzy4Shots, Cheek'd, Shark Tank