Just Elementary, Inc. » Business Tips, Business Valuation, Negotiation » Negotiation Clinic by Lori Greiner on ABC's Shark Tank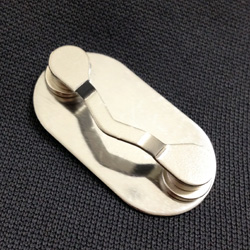 The final segment of Shark Tank had one of the the most interesting negotiation session in Shark Tank History.  It had Lori Greiner at her Negotiating Best. Rick Hopper of ReadeREST, which you can find on Amazon. ReadeREST is strong stainless steel clip that sticks to a shirt because a backing strip featuring neodynium magnets. Hopper was asking for $1,000,000 Valuation ($150,000 for 15% equity) The ReadeREST product demonstrated really well, as Hopper intentionally fell to show that the eyeglasses he had secured with the product did not fall out. The real meat of the segment was the Genius Negotiating methodology used by Lori Greiner. Let's break it down here:
Step #1: Point out the weaknesses of the person you are negotiating with to get them on their heels.
Step #2: Quickly make an offer to catch them at the nadir of their confidence.
Step #3: If a reply to the offer doesn't come quickly, point out how great you are at doing what the other person is weak at.
Step #4: Place a deadline on the offer to increase the pressure. This helps keep the other party on it's heels when their confidence has been weakened and they are most likely to accept the terms offered without counter offering with any serious conviction.
These four steps are how Lori Greiner made the deal with Rick Hopper for ReadeREST. Lori Greiner took control of the process by #1 asking Hopper if he was a good salesman. After Hopper admitted that he was an 'inventor' and not a salesman, Lori quickly mentioned that Sales & Marketing are her strength and then immediately stated her offer of $150,000 for 65% ($230,770 valuation). After Hopper did not immediately reply, she then switched back to sweet and friendly mode and reminded Hopper that she could best sell the ReadeREST product via her QVC sales and reminded him that the product won't sell as well in a static merchandise display. When Hopper wanted to get an offer from Mark Cuban, Greiner applied pressure by saying she wanted an answer before Cuban got to speak. This tactic did not work as Hopper solicited Mark Cuban to speak and Greiner did NOT pull her offer. This should have been a sign to Hopper that he has some leverage to negotiate with Greiner after Mark Cuban bowed out. But, Greiner succeeded in intimidating Hopper during the exchange when she made her offer. On cue, Hopper made a counter offer that lacked any firmness to it for ReadeREST. Lori Greiner simply gobbled him up by answering in affirmative to Hopper question if her offer was a final 'take or leave it' offer. He was 'on tilt' Hopper happily accepted the offered that Greiner presented, which was for a lot less than he came in asking for. Lesson Learned: Get the other party you are negotiating with on their heels, shake their confidence to make them desperate for you and what you offer so that they will fold and accept your terms when pushed.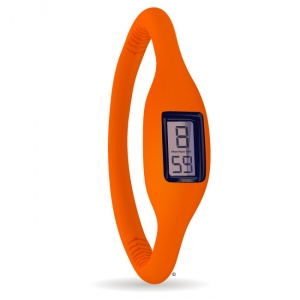 Third up in the Shark Tank was Ryan Naylor of Esso Watches. Esso Watches contain Negative Ions to balance out an overabundance of Positive Ions from other products. This is similar to other products out there such as Nikken. Mark Cuban is quick to loudly call the product a scam and quickly take himself out of the bidding for Esso Watches. Despite an apparently convincing product demonstration involving Lori Greiner, Mark Cuban continued to loudly call the Esso Watches a scam. Ryan Naylor was largely unfazed and had Kevin O'Leary intrigued as he had demonstrated Gross Sales. After all, if people are willing to buy pet rocks and sports wristbands, etc. there is a chance to make money with Esso Watches. While actual Gross Sales tempt Kevin O'Leary to invest, he likely bows out more due to the fact that he thinks that he can't make *that* much money with the product to bother to get involved.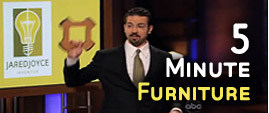 Inventor Extraordinaire Jared Joyce was first up in the Shark Tank.  He was on the show to pitch his product called Five Minute Furniture.  Five Minute Furniture has an innovative connection system that does not require tools.  It is as simple as slide and lock in with a special piece.  The product was attractive enough to get Lori Greiner interested, but only for 100% buyout.  Greiner did not want to partner with Jared Joyce at all, to which Kevin O'Leary concurred.  The reason being was that she did not believe in his ability to be more than a source of more inventions.   In short, she and the other Sharks questioned Jared Joyce's ability to run and manage a business.  It was pretty ego bruising to watch as the Sharks questioned Jared Joyce's ability to to give his previous investors a return on their money.  Jared Joyce said he had been inventing and developing products for the prior seven years, and had not given his investors a return on their money.  Because the Sharks want a Much faster return in their investment Jared Joyce had demonstrated in the past.
Update: According the comment placed by Jared Joyce in the comments section of this article, he struck a deal with another party after taping the episode but before the episode aired.
Back to Lori Greiner's offer.  She offered to buy the entire product for $250,000.  Jared Joyce turned this down, as he wanted to partner with one or more of the Sharks.  Lori Greiner wasn't interested in a partnership, so she pressed Joyce on her 100% buyout offer to let him walk away breaking even on the Five Minute Furniture product.  Jared Joyce turned it down.  While many people may feel that he should have taken the offer, it is important to note that Greiner could well have turned the offer down during Due Diligence and further negotiations after the taping.  We feel it's most likely that she would have significantly reduced her offer after the taping, justifying it by claiming that she wouldn't project to make as much total profit as she estimated on set during taping.
For Jared Joyce's sake, we certainly hope that he has or is starting to make some money off of the Five Minute Furniture idea.  Though, we don't see any mention of it online.  However, we do see that the one product that he mentioned on set, the Plug Hub is selling, and seems to be a very handy.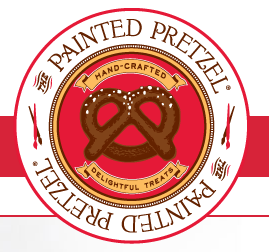 Second up in the Shark Tank was Raven Thomas of The Painted Pretzel.  The product is a tasty assortment of pretzel desserts.  You can find  The Painted Pretzel on Amazon.  The Sharks all seemed to really enjoy the taste of the samples that Raven Thomas gave them.  The products all look incredibly tasty and high quality which explains why Nieman Marcus orders from Raven Thomas.  Thomas was making all of the products by herself with the help of some family members, and was unable to fulfill some large orders due to her current set up.  The Sharks weren't bowled over by Raven Thomas' business acumen, and Robert Herjavec took the time to point that out to her.  Herjavec told her that when she answered the question about why people should invest in her, that she shouldn't talk about how nice of a person she is or how touching her story is, but to tell them HOW AND WHY she can help them make their investment WORK!  Lesson Learned: Always make sure to have a clear idea of how and why you are going to make money with the business/product, and have Rational Justification for it.  Because, if you don't know how or why, then INVESTORS won't want you as a partner.  Just see Jared Joyce's segment for proof of this.  Mark Cuban made the deal with Thomas as HE KNEW how to distribute her product, his basketball stadium and Landmark Theaters, and he liked her as a person.
Want to read recaps of previous Shark Tank episodes? Click here to see the entire collection episode recaps, all of them with business lessons you can take away from each pitch.
Curious how much your business is worth, Just Elementary, Inc, Business Brokers can help you with Valuation Matters. We can also help you with Negotiation Techniques for your business when dealing with investors. Contact our Client Care Manager Sonia Chhabra at (888) 926-9193 or email cs@justelementary.com
Filed under: Business Tips, Business Valuation, Negotiation · Tags: Daymond John, Esso Watches, Five-Minute Furniture, Jared Joyce, Kevin O'Leary, Lori Greiner, Mark Cuban, negotiation, Raven Thomas, ReadeREST, Rick Hopper, Robert Herjavec, Ryan Naylor, Shark Tank, The Painted Pretzel, The Plug Hub, valuation