Just Elementary, Inc. » Business Tips » Q&A with Melissa Kiernan of Last Lid as Seen on ABC's Shark Tank
Melissa Kiernan of Last Lid was Kind enough to take some time to answer questions about their experience on The Shark Tank Set, and how it has affected their business since the experience.
Just Elementary: How long did it take to finalize an arrangement with Daymond John in writing?
Last Lid: When we got back from shooting we heard from Daymond personally about a month after. Our agreement was finalized 3 months later.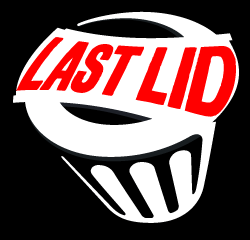 Just Elementary: Was there a lot of back and forth in negotiating the written contract? Did you use an attorney, or a negotiation professional to assist with finalizing a contract?
Last Lid: There was some negotiating and we did use an attorney to go over our contract.
Just Elementary: Does the contract cover any future ventures that you may create in the future? Such as a First Right of Refusal?
Last Lid: We did not include any future ventures, however we are in talks with Daymond about a few of them.
Just Elementary: When did you find out that your segment was going to air?
Last Lid: They never tell u 100% if ur going to air but they did come to are house in September to do a home shoot so we were pretty confident that it was going to happen.
Just Elementary: How much has the number of customers orders grown since the show aired? How much of that do you attribute to the show itself, versus other marketing efforts that you are working on?
Last Lid: Shark Tank gave us the first opportunity to really put last lid on the map and did help sell our product tremendously. We currently have an infomercial up but I have not received a report on how much we have done is sales currently.
Just Elementary: How involved is Daymond John in the business? Is he offering advice, or actively engaged in shaping the future of the business?
Last Lid: Daymond is really active with helping us and always willing to give us advice. He is accessible at all times whether its through email, phone or texts. We are extremely lucky to have this opportunity to work with him.
Just Elementary: Aside from the cameo in the promotional video, has Daymond John agreed to participate in future marketing campaigns?
Last Lid: Daymond has agreed to do any publicity with us.
Just Elementary: Are you working on releasing branded LastLids with licensed logos of Sports Teams, and other Brands?
Last Lid: We are currently looking to license it out, I will let you know when it happens!
Just Elementary: Any plans to promote and sell the Last Lids on any home shopping television channels?
Last Lid: We would love the opportunity to have last lid on QVC or HSN.
For those that interested in the Last Lid, visit their website Last Lid.  You'll see a Cameo from Daymond John in the embedded promotional video.
For More information on how Just Elementary, Inc, can help you with Business Valuation Matters & Negotiation Techniques for your business contact our Client Care Manager Sonia Chhabra at  (888) 926-9193 or email cs@justelementary.com
Filed under: Business Tips · Tags: Daymond John, Kierney, Last Lid, Melissa Kierney, Shark Tank