Just Elementary, Inc. » Franchises » Roni Deutch Tax Centers Troubles Show Importance to Choose a Good Franchisor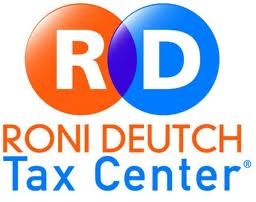 Choosing the right franchisor to franchise with is important, as illustrated by the debacle of Roni Deutch Tax Centers.  Roni Deutch recently closed her law office and surrendered her law license as you can read about in the California Bar Journal.
What does this mean for the franchisees that have signed up and are operating their businesses?  It means a great deal of uncertainty about the future of their business.
There are a few common outcomes, which include a disbanding of the brand, which frees up franchisees to re-brand themselves as independently named locations.  Another option is to form a franchisee cooperative, where the franchisees take ownership of the brand and responsibility for the day to day operations of headquarters.
A great example of a cooperative is ACE Hardware.  On the ACE Hardware home page for Investors the basic nature of a co-operative is described.  The great thing about ACE Hardware is that corporate profits are distributed back to the store owners in proportion to their inventory purchases from headquarters.
Unlimited Medsearch (UMS) is an eerily similar story to Roni Deutch Tax Centers, with a high flying franchisor who flamed out and left a lot of franchisees in a lurch.  The UMS franchisees only saw a partial recouping of their investment and of receivables due to them from the franchisor after lengthy court porceedings.
For More Information on how to choose a good franchisor to franchise with, please call our Client Care Manager Sonia Chhabra at (888) 926-9193 or email cs@justelementary.com
Filed under: Franchises · Tags: Ace Hardware, California Bar Journal, Cooperative-Co-operative, Franchisee, Franchising, Franchisor, Roni Deutch, Tax Centers, Unlimited Medsearch