Just Elementary, Inc. » Business Tips » Season 5 Shark Tank Open Casting Atlanta, Dallas, Chicago, Philadelphia, Los Angeles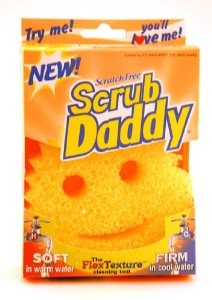 Do you have the next Scrub Daddy, SoundBender, Magic Tattoo Remover, ReadeRest Eye-Glass Holder, Lollaland Lollacup or Vurtego Pogo Stick?  Then, Great News for you and other entrepreneurs hoping to get their business, product or idea on to Shark Tank.  Shark Tank has been renewed for a 5th season!   Coinciding with this is an announcement of the Season 5 Open Casting Schedule.  Atlanta, Dallas, Chicago, Philadelphia and Los Angeles are the five cities that will be hosting Open Casting Events for Shark Tank's upcoming 5th season.
Make sure to bring the initial application filled out to the Shark Tank open casting.  You will have one minute to pitch the casting staff, and each session will be limited to the first 500 participants, so arrive VERY early.
Prepare yourself in advance of your appearance on the set by reading about the business lessons from prior episodes.
Click here to see the entire collection of episode recaps, all of them with business lessons you can take away from each pitch. To learn how Just Elementary, Inc, Business Brokers can help you with Valuation Matters & Negotiation Techniques for your business contact our Client Care Manager Sonia Chhabra at (888) 926-9193
(888) 926-9193 or email cs@justelementary.com
Open Casting in Washington DC
FRIDAY, AUGUST 23RD – WASHINGTON, D.C.
KINGONOMICS INNOVATION, ENTREPRENEUSHIP & INVESTMENT CONFERENCE
WALTER E. WASHINGTON CONVENTION CENTER
801 Mt. Vernon Pl NW
Washington, D.C, 20001
9:00 AM to 11:00 AM – Numbered Wristbands Distributed
10:00 AM – Interviews Begin
*LINE STARTS AT THE L STREET ENTRANCE BETWEEN 7TH & 9TH STREETS NW.*
Previous Open Casting Calls that are in the past:
SUNDAY, APRIL 14TH – ATLANTA
THE FOX THEATRE
660 Peachtree St. NE
Atlanta, GA 30308
11:00 AM to 1:00 PM – Numbered Wristbands Distributed
12:00 PM – Interviews Begin
SATURDAY, APRIL 20TH – DALLAS
WFAA – VICTORY PARK
3030 Olive St.
Dallas, TX 75201
9:00 AM to 11:00 AM – Numbered Wristbands Distributed
10:00 AM – Interviews Begin
THURSDAY, MAY 9TH – CHICAGO
SHEDD AQUARIUM
1200 S. Lake Shore Dr.
Chicago, IL 60605
12:00 PM to 2:00 PM – Numbered Wristbands Distributed
1:00 PM – Interviews Begin
SATURDAY, MAY 11TH – PHILADELPHIA
NEXTFAB STUDIO
2025 Washington Ave.
Philadelphia, PA 19146
9:00 AM to 11:00 AM – Numbered Wristbands Distributed
10:00 AM – Interviews Begin
FRIDAY, MAY 24TH – LOS ANGELES
BEVERLY GARLAND'S HOLIDAY INN
4222 Vineland Ave.
North Hollywood, CA 91602
10:00 AM to 12:00 PM – Numbered Wristbands Distributed
11:00 AM – Interviews Begin
Here is the link to the official ABC website for Shark Tanks's Season 5 Casting Information
Filed under: Business Tips · Tags: Open Casting, Season 5, Shark Tank