Just Elementary, Inc. » Business Tips » Shark Tank Business Valuation and Negotiation Lessons Pipcorn, Squatty Potty, Heidi Ho Vegan Cheese, Storm Stoppers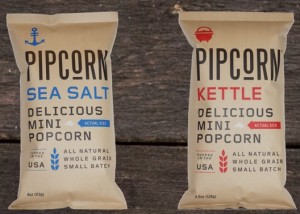 Popcorn is a beloved snack for a lot of people.  But, there is the matter of the annoying hull that gets stuck between teeth and in the gumline.  Well, a pair of siblings Jeff Martin and Jennifer Martin pitch the Shark Tank their product that reduces the aforementioned problem.  Pipcorn is the product that the Martin duo pitch to the Shark Tank.  Pipcorn is made from hairloom corn, which has smaller kernels than the kernels used in standard popcorn.  Pipcorns pop to about half of the size of the conventional popcorn that people are used to.  The Martins launched their business in 2012, and quickly gained acclaim, as they were recognized by Oprah.  So, expect the duo to pitch Shark Tank for capital that will be used for expansion of production capabilities.  The Martins claim that Pipcorn is Gluten free and made without butter.  Instead Pipcorns are made with Olive Oil.  Pipcorn does have limited distribution in brick and mortar stores and is sold online.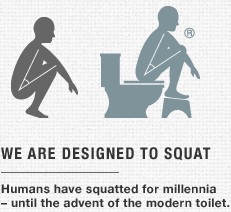 Bowel movements are definitely not an easy topic for public consumption, as some people are squeamish discussing the topic.  But, it is an issue with many people.  So, if there is a way to make the process easier, then there is money to be made.  This is where the Squatty Potty enters the Shark Tank to be pitched.  Bob & Judy Edwards are the entrepreneurs behind Squatty Potty.  Squatty Potty is essentially a stool designed for use in the bathroom while the user sits on the toilet.  Propping the feet up on the Squatty Potty allows the user to position the body much more into a squatting position than if the feet were on the ground.  This simulates what is a more natural position for the body to release human byproduct.  There is high potential for humor in the segment for Squatty Potty.  Squatty Potty has seen some success as it has physical distribution in Bed, Bath & Beyond stores, so expect the Edwards to pitch the sharks for additional capital to build inventory.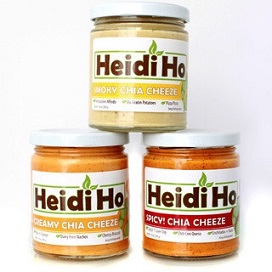 Cheese is a pleasurable item to consume for many people.  But, for those that can't eat conventional dairy cheese, there are dairy free versions of cheese products.  Heidi K. Lovig enters the Shark Tank to pitch her plant based cheese alternative called Heidi Ho Veganics.  Lovig is a trained chef who was fed up with alternative cheeses that she didn't like and didn't work well in recipes she made.  So, Chef Heidi decided to create her own line of vegan food products, which are currently vegan cheeses.  Heidi Ho Veganics are currently available in Whole Foods Market on the United States West Coast and in some independent health food stores.  The Heidi Ho website also claims that their products will be in Whole Foods throughout the United States in the Spring of 2015.  So, it seems like the production is already in place to handle those orders.  Since these segments are filmed a few months in advance, it is quite possible that Chef Heidi scored a deal with one of the sharks that has moved quickly through due diligence.  But, given that this is a very tight timeframe, it's also possible that she already had her capacity in place to service Whole Foods nationwide.
Protection is major storms like hurricanes is a big deal.  John Smith of Storm Stoppers stops by the set of Shark Tank to pitch his business.  Storm Stoppers have been on the market for about 10 years, so he's built up a sales history that will very quickly determine if the sharks are interested or not.  Storm Stoppers are corrugated plastic panels that cover windows in lieu of using plywood.  Hence, Smith refers to his product as a 'Plywood Alternative'.  Storm Stoppers can be customized for each window and are reusable.  This is an advantage of over plywood.  Another advantage that Storm Stoppers have over plywood is that they are lighter in weight, so they are easier for one person to install.  Also, Storm Stoppers do a better job of letting in light, so that makes installing well in advance of a storm much less of an issue.  Storm Stoppers are not sold in bog box stores, so we'll see if that is Smith's expansion plan, or if it is a point of contention with the sharks in terms of the direction that they want to grow the business to generate their return on investment.

Want to read recaps of previous Shark Tank episodes? Click here to see the entire collection episode recaps, all of them with business lessons you can take away from each pitch.
Curious how much your business is worth, Just Elementary, Inc, Business Brokers can help you with Valuation Matters. We can also help you with Negotiation Techniques for your business when dealing with investors. Contact our Client Care Manager Sonia Chhabra at (888) 926-9193 or email cs@justelementary.com
Filed under: Business Tips · Tags: Heidi Ho Vegan Cheese, Pipcorn, Plywood Alternative, Shark Tank, Squatty Potty, Storm Stoppers