Just Elementary, Inc. » Business Tips » Shark Tank Business Valuation by the Percentages
Last in the Shark Tank was Fleetwood Hicks of Villy Customs. Fleetwood Hicks' Villy Customs offer customized Cruiser Bikes that are incredibly colorful and well designed as attested to by Daymond John on the Show. Fleetwood Hicks was asking $500,000 for a 33% equity stake in Villy Customs ($1.5 Million Dollar Valuatio). The Sharks were thoroughly impressed, and you can see why in the pictures below. The bikes are incredibly colorful and the Sharks were impressed.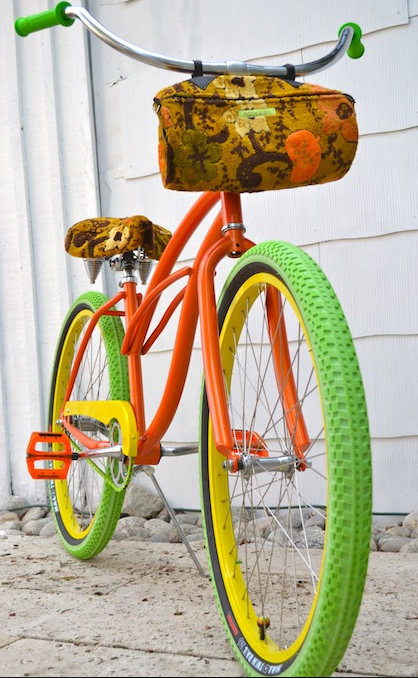 Barbara Corcoran and Mark Cuban came in together to make an offer for Fleetwood Hicks' Villy Customs, and they significantly increased the equity stake they wanted in the company as they made it clear that they would need to devote significant resources to help grow the business.
Barbara Corcoran and Mark Cuban offered the $500,000 that Fleetwood Hicks was asking for, but in exchange for 45% equity which translates to a $1.11 Million Dollar Valuation, which is a Business Valuation for the company that was approximately $400,000 less than Fleetwood Hicks was asking for. Fleetwood Hicks countered for $500,000 in exchange for 40% equity which ended up in Barbara Corcoran, Mark Cuban and Fleetwood Hicks settling on $500,000 for 42%. It is a good thing that Fleetwood Hicks countered offered the 45% equity offer, because he ended up getting an additional $80,000 in Business Valuation.
Lesson Learned, mind the small percentages in equity offered during negotiations as they multiply to significant dollars quickly
First up into ABC's Shark Tank was Jim Pittman of Airbedz based in La Mirada California.  Airbedz is an inflatable mattress designed for use in the bed of pickup trucks, If you are an Amazon shopper, you can find it via an Aaffiliate marketing link.  Airbedz has special removable sections to fit around the wheel wells that protrude into the bed of pickup trucks.  See for yourself:
The inflatable mattress by Airbedz comes with a removable inflation and deflation pump that is battery powered.  If you have ever used an inflatable mattress than you know the importance of having inflation pump as manually inflating a mattress of this size would be daunting for an  individual.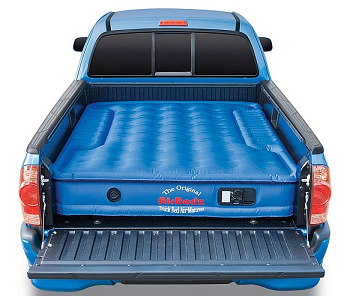 Why, you ask, would someone want to sleep in the bed of the pickup truck?  It's the outdoor enthusiast market, for those that love weekend fun at the River, or any other hospitable outdoor recreational area.  Hunting, Fishing, Camping, you name it, there are a lot of outdoor enthusiasts to whom this product will have appeal.
Now to the meat of the discussion, the offers and the implied Business Valuations behind them.  Jim Pittman came in asking $250,000 in exchange for 15% equity in Amazon.  This translates to an Asking Business Valuation of $1.667 Million Dollars for the business.  Gross Sales for 2011 were projected to exceed $220,000, so the Business Valuation certainly wasn't based on EBITDA.
Barbara Corcoran was the only shark to make an offer and came in with an offer for $250,000 for 50% equity.  This translates to a Business Valuation of $500,000, which is over a Million Dollars less than what  Jim Pittman was asking for Airbedz.  Barbara Corcoran's Counter Offer is a Whopping 133% Less than what Jim Pittman was asking.
Jim Pittman counter offered for $500,000 for 25% Equity, which just sounds like a 25% difference between Barbara Corcoran's.  But crunching the numbers, we'll see it is actually a 100% difference in Valuation.  $500,000 at 25% equity is a Valuation of $1 Million Dollars, and thus it double the $500,000 Valuation that Corcoran offers.  Doubling an offer is increasing it by 100%.  Here is the math visualized ($1 MM – $500 K divided by $500 K)
Lesson Learned, be careful when throwing percentage points around, as they are not an apple to apple comparison when negotiating offers.
Following Jim Pittman of Airbedz into the Shark Tank was Scott Olson of SkyRide Technology.  Scott Olson is famous for being the inventor of  RollerBlades.  As the inventor of  successful product, Scott Olson had the Sharks interested in giving some attention to SkyRide Technology, even though it was just a concept and not actively being sold at the time of taping.  Here is an image of what the concept looks like: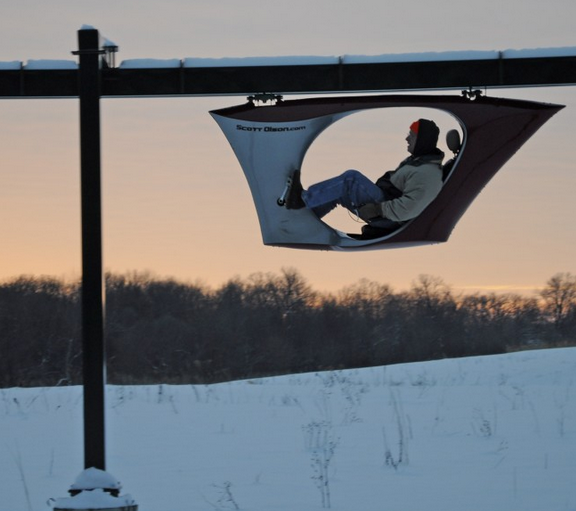 The concept is similar to over head gondolas, but these are powered by the user.  Either through pedaling or a rowing motion.
Since the concept was not one that fit the Sharks and their investment goals, there were no offers.
Lesson Learned Here is that if your product is so ahead of it's time, then you'll have to make it go it on your own for longer before you can entice investor money.
Kudos to Scott Olson for inventing RollerBlades and having a hit product on his hands.  Hopefully, he can find or create a large enough market for his concept to make it a worthwhile creation for himself.
Third up in the Shark Tank were Queenie Davis and Andrew Goodrum of Boot Illusions.  Boot Illusions is a concept that is a interchangeable boot cover that can be used to change up the look of boots to suit the wardrobe for the day.  The beauty of the concept is that a person can have one boot and many boot covers to use on that one boot.  This helps de-clutter a shoe closet and offer greater diversity in a footwear collection.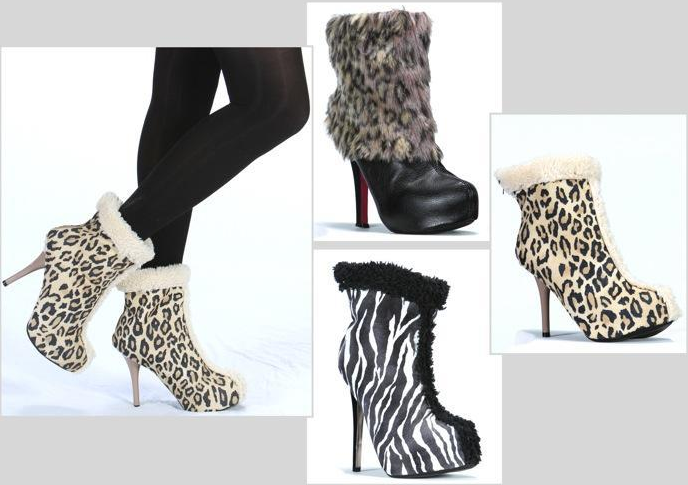 Clearly fashion style is an individual taste, but clearly, there is value in the concept as Women's wardrobes tend to have a lot of shoes, and having interchangeable covers helps multiply a footwear collection and take up much less space in a closet.
Queenie Davis and Andrew Goodrum of Boot Illusions were asking for for $100,000 in exchange for 30% equity in the business. This translates to a $333,333 Business Valuation.  There were two offers for the product, and they came from Daymond John and Barbara Corcoran.  Barbara Corcoran's offer was for $100,000 for a controlling 55% equity stake (~$182,000 Business Valuation) in the company while Daymond John was for $100,000 in exchange for 75% equity ($133,333 Business Valuation) in the Boot Technology which he planned to license.  There were no televised counter offers, and Queenie Davis and Andrew Goodrum ended up agreeing to a deal with Barbara Corcoran due to the fact that is was for less equity and that the plan was to manufacture and market the product instead of just giving it out to licensing.
Lesson Learned here is that if you are passionate in the product and the brand then you will want to partner with people who want to stay in taking the product to market instead of licensing it out to other companies, and licensing out takes you out of the equation of launching a product.
Want to read recaps of previous Shark Tank episodes? Click here to see the entire collection episode recaps, all of them with business lessons you can take away from each pitch.
For More information on how Just Elementary, Inc, Business Brokers can help you with Valuation Matters & Negotiation Techniques for your business contact our Client Care Manager Sonia Chhabra at (888) 926-9193 or email cs@justelementary.com
Filed under: Business Tips · Tags: Airbedz, Barbara Corcoran, Boot Illusions, Jim Pittman, Mark Cuban, RollerBlade, Scott Olson, Shark Tank, SkyRide, Villy Customs