Just Elementary, Inc. » Business Tips » Shark Tank Business Valuation & Negotiation Lessons Billy Blanks Jr Dance With Me nPower Peg Mission Belt Fishing Ammo Wicked Good Cupcakes
Billy Blanks Jr's Dance With Me program will receive an update segment on Shark Tank.  You will recall that the Billy Blanks Jr's segment for Dance With Me was a very emotional segment that featured a twist.  Usually when entrepreneurs leave the set without a verbal deal, that is the end of the story.  However, Daymond John was touched by the story and reached out to Billy Blanks Jr. to make a deal for Dance With Me after the Blanks left the set.  Expect to see in the update segment that Billy Blanks Jr has expanded his trainer certification program for Dance With Me.  What we ended up seeing is that Billy Blanks Jr has completed a deal with Bodybuilding.com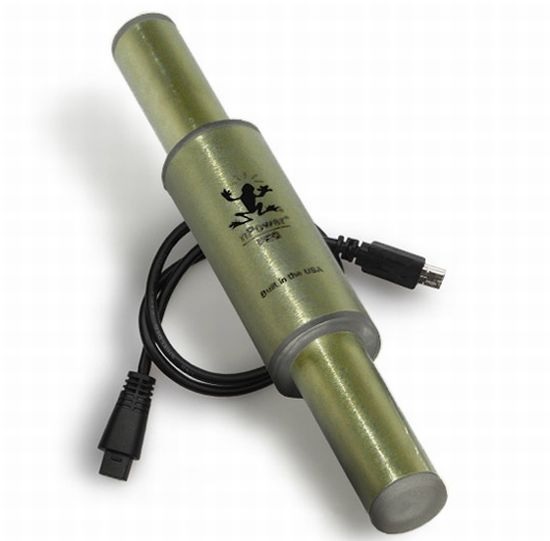 Also appearing on Shark Tank is the nPowerPEG by Aaron Lemieux from Cleveland Ohio.   The nPowerPEG is a portable device that uses natural motion to create energy that can be used to charge hand held devices such as mobile phones, portable GPS devices, and portable media players.  One obvious use for the nPowerPEG is for folks who are into the outdoors, such as joggers, runners and hikers who are often in motion.  Using Kinetic Energy for power is a clean energy source.  Also Aaron Lemieux manufactures the nPowerPEG in Ohio, so the nPowerPEG is a made in USA product.  nPowerPEG is available online at places like Amazon.com and at select retails stores.  Will the Sharks charge up their investment portfolio with the nPowerPEG?  They did not.  Aaron Lemieux was asking too much for his nPowerPEG business, and the sharks did not see a clear path to making a return on their money on the nPowerPEG due to it's profit margins.  Also, the main play of the company was not the nPowerPEG, but to make to an energy generation business out of ocean waves.  While the business has quite a bit of potential, it was too far off in the future for the Sharks to feel like they were going to get a quick return.  Lesson Learned: pitch investors that are already in the market or industry that you are in if you are far away from profitability, as they are the only ones who see the path forward to successful operation and profitability.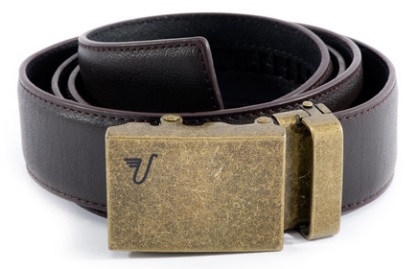 Have you ever wanted a belt that you love?  A belt that has no holes?  Well Nate Holzapfel's Mission Belt appeared on Shark Tank to pitch it's belt without holes.  Another great thing about Mission Belt's belts with no holes is that the company says it donates one dollar per belt towards helping people fight against hunger and poverty.  Will be curious to see how much of this philanthropic angle will be featured in the Mission Belt segment.  It turns out that any mention of the philanthropic angle for Mission Belt by Nate Holzapfel was left on the cutting room floor.   On Mission Belt's website page about their mission they write that they donate to Kiva.org, a non-profit peer to peer micro lending organization.  Why buy a Mission Belt belt with no holes?  Depends on your style, as you can see in the image, the belts are modern in design and style.  The key is if the Sharks will buy into Mission Belt and give it an investment.  Nate Holzapfel did score a deal for  Mission Belt due to his drive and will to to be the best salesperson for the business.  An underrated aspect of being in a start up business is that the people in charge need to be effective in sales to get investors to believe that they will follow through on promoting the business to lead it to successful sales and profitability.  Lesson Learned, Investors invest just as much in the people as they do in the business.  Investors want to know that an entrepreneur will run through walls for the business, their livelihood and to deliver a return on the investors money.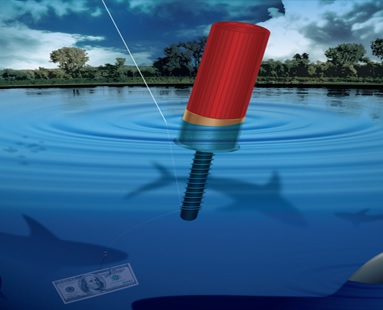 Jeff Stafford and Dusty Holloway appeared on Shark Tank to pitch their fishing related product called ShellBobbers.  The company is named Fishing Ammo.  Jeff Stafford and Dusty Holloway got the inspiration to create Fishing Ammo and ShellBobbers while Duck Hunting.  ShellBobbers are bobbers used at the end of fishing poles.  Jeff Stafford and Dusty Holloway created Fishing Ammo to give people who fish an accessory company that is hunting themed.  Fishing Ammo's initial product is the ShellBobbers.  Will Jeff Stafford and Dusty Holloway reel in a deal with the Sharks for Fishing Ammo and ShellBobbers.  They did reel in a deal for ShellBobbers.  Even though the business was really small, only a $1,000 in sales, their limited retail testing had shown that there was strong demand.  In addition they had interest from Ace Hardware to carry the products in their stores, as the ShellBobbers had sold really well in a test run at one location.  Jeff Stafford and Dusty Holloway had interest from Lori Greiner and Mark Cuban for ShellBobbers.  Greiner hesitated and Mark Cuban offered $80,000 for 33% equity.  This was quickly accepted.  Why did Mark Cuban make a deal for ShellBobbers?  Simply put, just as was the case with Nate Holzapfel and Mission Belt, Jeff Stafford and Dusty Holloway had demonstrated a will to run the company and determination to generate retail and wholesale sales.  Lesson Learned: Be prepared to put every ounce of your energy, effort and will into making your business succeed to get investors to believe in you.
Wicked Good Cupcakes from Cohasset Massachusetts appeared on Shark Tank to pitch their popular cupcakes.  Wicked Good Cupcakes is a mother daughter operation run by Tracey Noonan and Daniella Desroches.  If you are craving some Wicked Good Cupcakes, and you live in or near Boston, you are in luck you can stop in and get some for yourself in person.  For everybody else, the good news is that Wicked Good Cupcakes ships nationwide.  So let's see if the Sharks enjoy the taste of the bite they take in Wicked Good Cupcakes and offer an investment.  All the sharks gobbled up the cupcakes, except for Robert Herjavec, so naturally he was out on Wicked Good Cupcakes.  After the other sharks bowed out for other reasons, the only offer was from Kevin O'Leary for no equity, but $1 royalty per unit sold in exchange for $70,000.  Tracey Noonan and Daniella Desroches countered at 40 cents royalty, and they accepted Kevin O'Leary's counteroffer for 45 cents per unit royalty.  This deal was decried on twitter as unfair to Tracey Noonan and Daniella Desroches for  Wicked Good Cupcakes.  On the surface of it, it is an unfair deal for the duo to take for Wicked Good Cupcakes.  But, it's important to keep in mind that the deal terms are not final on the set.  There is Due Diligence that happens after taping the segment, during which plenty of other terms are negotiated.  Terms can easily be renegotiated during Due Diligence, or other party can walk away.  Many shark tank deals have fallen apart and not been consummated after taping.  Lesson Learned here though is that giving a royalty in perpetuity is like getting a loan, but it never having an end date and paying forever.  Paying forever is a bad deal, which should only be taken by businesses in really dire straits.
Want to read recaps of previous Shark Tank episodes? Click here to see the entire collection episode recaps, all of them with business lessons you can take away from each pitch.
For More information on how Just Elementary, Inc, Business Brokers can help you with Valuation Matters & Negotiation Techniques for your business contact our Client Care Manager Sonia Chhabra at (888) 926-9193 or email cs@justelementary.com
Filed under: Business Tips · Tags: Aaron Lemieux, Billy Blanks Jr., Dance With Me, Daniella Desroches, Fishing Ammo, industrial, Jeff Stafford, Mission Belt, nPowerPEG, Shark Tank, Shell Bobbers, ShellBobbers, Tracey Noonan, Wicked Good Cupcakes