Just Elementary, Inc. » Business Tips » Shark Tank Business Valuation & Negotiation Lessons Cow Wow Cereal Milk Nexersys Cycloramic Pro-NRG Cookie Dough Cafe
January 31st, 2014 | Comments Off on Shark Tank Business Valuation & Negotiation Lessons Cow Wow Cereal Milk Nexersys Cycloramic Pro-NRG Cookie Dough Cafe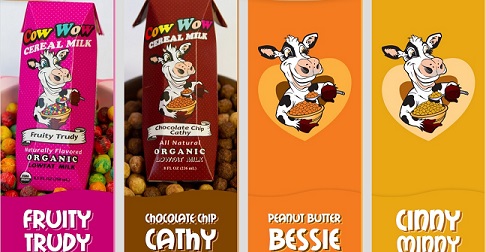 Chris Pouy and Tiffany Panhilason pitch the Shark Tank on their milk beverage called Cow Wow Cereal Milk.  What exactly is Cow Wow Cereal Milk. Well, it is milk that is flavored to taste like the milk left over after finishing a bowl of cereal.  Cow Wow Cereal Milk is designed towards people who enjoy sweetened milk.  Suppose it can be seen as an alternative to chocolate milk and strawberry milk.  Cow Wow Cereal Milk is available at chain grocery stores such as Kroger, and it is also available online.  Given that the product has secured physical shelf space at grocery stores, expect sales to be significant enough to have the sharks interested.  Whether a deal happens for Cow Wow Cereal Milk will depend on whether or not the sharks feel that the company is well run and if it can be scaled to greater heights.
Exercise and fitness is a key industry in developed nations where sedentary populations are on the rise.  As such, a company like Nexersys with innovative workout machinery has a shot at carving out a market niche.  Terry Jones is the entrepreneur who pitches Nexersys to the Sharks.  Expect to see Mark Cuban express interest in Nexersys, as he has invested in the fitness industry previously.   In addition to home versions of the Nexersys for consumers there is a commercial line for use in gyms.  Also, gaming is a rapidly growing industry, and Nexersys taps into that with an exercise product line that offers a gaming experience.  This gaming tie in could have multiple sharks in on Nexersys with bids.  Expect to see multiple offers from the Sharks.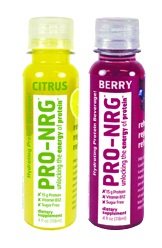 Getting an update segment is Pro-NRG which is an energy drink that was co-pitched by NFL player Brandon Jacobs who has played for the NY Giants, who happens to have a guest shark panelist in Steve Tisch.  Tania Petruno is the entrepreneur behind Pro-NRG.  Petruno's business valuation was too high according to the sharks.  All the sharks exited, however, a deal was struck with Daymond John with an offer at 50% of the asking valuation. Tania Petruno was quick to take it, as it was the only offer on the table. One key thing to remember is that asking valuation was CONTINGENT upon Daymond John securing a deal with another company that he was affiliated with, so let's see if we get an update on if a deal was secured?  Regardless, let's expect to hear that sales of Pro-NRG have increased due to the national television exposure that comes along with getting on to an episode of Shark Tank.

Do you have an iPhone with a flat bottom?  Well, then check out Cycloramic on Shark Tank.  It is an application that causes an iPhone to spin on it's base and record a 360 degree panoramic photo.  Cycloramic has been featured on technology news websites.  Also, Cylcoramic offers a version of it's app for Android devices.  Cycloramic is pitched to the Sharks by Bruno Francois.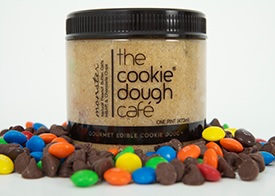 Delicious cookies are a dietary staple for many people.  For those people who like to bake their own cookies, finding good cookie dough is a challenge and a treat.  Julia Schmid and Joan Pacetti are two sisters from Normal, Illinois who are the entrepreneurs behind the Cookie Dough Cafe.  Currently they do not ship directly to consumers.  So, if you want some Cookie Dough Cafe, you will have to visit a local branch location of a retailer known as The Fresh Market.
Want to read recaps of previous Shark Tank episodes? Click here to see the entire collection episode recaps, all of them with business lessons you can take away from each pitch.
For More information on how Just Elementary, Inc, Business Brokers can help you with Valuation Matters & Negotiation Techniques for your business contact our Client Care Manager Sonia Chhabra at (888) 926-9193 or email cs@justelementary.com
Filed under: Business Tips · Tags: Cookie Dough Cafe, Cow Wow Cereal Milk, Cycloramic, Nexersys, Pro NRG, Shark Tank
© 2020 Just Elementary, Inc.