Just Elementary, Inc. » Business Tips » Shark Tank Business Valuation & Negotiation Lessons Fiber Fix, Morninghead, Garage Door Lock, Chapul & Packback textbook rental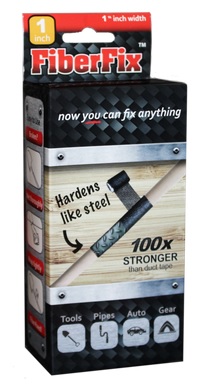 Getting an update segment on the Shark Tank are Spencer Quinn and Eric Child who pitched their product called FiberFix.  FiberFix showed really well on the show and was definitely viewed as a useful product by the sharks.  Expect to see some huge sales for FiberFix as it garnered a lot of positive feedback from Shark Tank viewers who were tweeting along with the show.  A little background on what FriberFix is for those that are not familiar, it's a single use tape that can be used to fix or patch holes or other damage in items like PVC pipes, broken handles, and more.  FiberFix has to be fully moistened with water and then applied directly to the item that needs repair.  Working capital was an issue for Spencer Quinn and Eric Child during their original pitch, so it's possible to hear that they may have licensed the product out or taken on a distribution partner that is assisting with the working capital crunch that FiberFix faced at the time of taping their original appearance.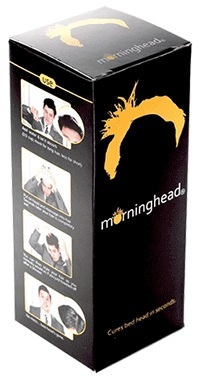 For people with short hair, having 'bed head' is an unfortunate consequence of sleeping.  However, Max Valverde from Needham, Massachusetts is here to solve that problem.  Valverde pitches the Shark Tank his product called Morninghead.  Morninghead is like a shower cap, but a key feature is that it absorbs water.  Once a Morninghead cap is filled with water, it is placed on the head like a shower cap, at which point the user can massage the hair to style it.  It works by not soaking the hair, but by dampening it, so the way the Morninghead cap releases the water is key.  A Morninghead cap seems a lot easier than sticking one's head in the sink and splashing water on it, not to mention it also seems like it requires less water as well.  Morninghead caps are reusable and machine washable.  Obviously, Daymond John and Kevin O'Leary have no personal use for the product, however, they might still be interested in the product as it has gotten some media attention in the past.  The market seems niche for this product, so let's see if the Shark bite on it.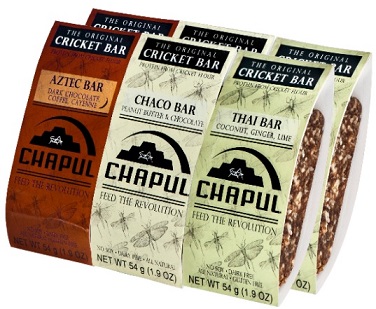 Food products can be a big hit on Shark Tank if the product tastes good enough to get a shark interested.  Pitching the Shark Tank is Pat Crowley from Salt Lake City, Utah.  Crowley's product is called Chapul.  Chapul is an energy bar that is used a snack.  The interesting ingredient in Chapul bars is that is made with insect meat.  The motivation behind Chapul bars is fairly simple.  Crowley's personal journey has led him to a place of keen awareness of the water level issues in the American Southwest.  What do bugs and water conservation have to do with each other?  Well, traditional terrestrial meat sources such as cows and pigs require significantly more water to raise.  So, Crowley is trying a create a new food concept and that is to make eating insects mainstream!  Crowley cites the rise of sushi in America as an example.  Prior to 1970 is fairly impossible to find sushi in America, but as awareness grew, acceptance soon followed behind and now sushi restaurants can be found in many corners of the United States.  Will the sharks bite into Chapul to invest?  Chapul is available in three flavors, nut free Aztec (Dark Chocolate, Cayenne, Coffee & Dates), Chaco (Peanut Butter & Chocolate) and Thai (Ginger, Lime & Coconut).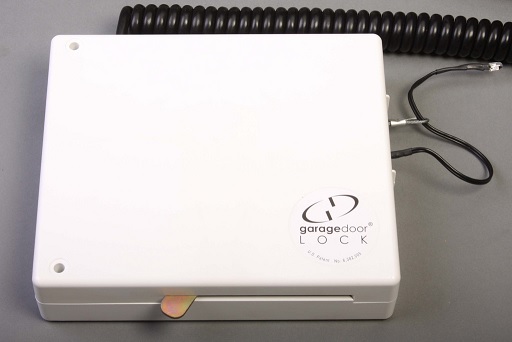 Security is a concern for people, especially home security.  Aside from windows, one of the major vulnerabilities in a home is the garage door.  Bryan White hailing from Vista California pitches the shark tank on his electronic garage door lock.  Bryan White's corporation is Eloksys, inc.  What White's garage door lock does is mount to the side of the garage door on the inside of the garage.  It connects to the garage door wiring and interacts with the garage door system.  When the garage door is closed it has a deadbolt style locking system to offer the additional security that a standard garage door does not.  Additional security features with the Eloksys garage door lock is the fact that the system turns off the power fixed code openers.

Textbooks are expensive, which ends up being an issue for people in school for multiple reasons, including students being on tight budgets and the fact that many textbooks are not used beyond the timeframe of the classes they are used for.  This makes textbooks an ideal product to rent, and that is exactly what two Chicago Illinois entrepreneurs are doing with their business called Packback book rentals.  What Packback book rentals does is let students rent books for as little as $5.  The books are in electronic form which makes inventory management simpler for Packback rentals as there is no physical inventory to store.   Packback book rentals also offers a book buy back marketplace, so the duo are definitely growing the business into related avenues.
Want to read recaps of previous Shark Tank episodes? Click here to see the entire collection episode recaps, all of them with business lessons you can take away from each pitch.
For More information on how Just Elementary, Inc, Business Brokers can help you with Valuation Matters & Negotiation Techniques for your business contact our Client Care Manager Sonia Chhabra at (888) 926-9193 or email cs@justelementary.com
Filed under: Business Tips · Tags: Chapul, Eloksys, Fiber Fix, FiberFix, Garage Door Lock, Morninghead, packback textbook rentals, Shark Tank