Just Elementary, Inc. » Business Tips » Shark Tank Business Valuation & Negotiation Lessons Neo Mag Light Tattoo Removal, PSI bands, Nuts N More, Jeska Shoe Company, SurfSet Update
Third into the Shark Tank was Neo Mag Light aka Bla

ck Magic IPL Tattoo removal is the brainchild of Nick Gonzalez & Kevin Mack from Westminster, Colorado.  Neo Mag Light aka Black Magic IPL Tattoo removal is an innovative product that allows people to remove tattoos on their own.  The product is designed for use in the home.  Neo Mag Light (Black Magic IPL) comes in a smaller version for smaller tattoos, and can be used to test if the Neo Mag Light Will work on a perso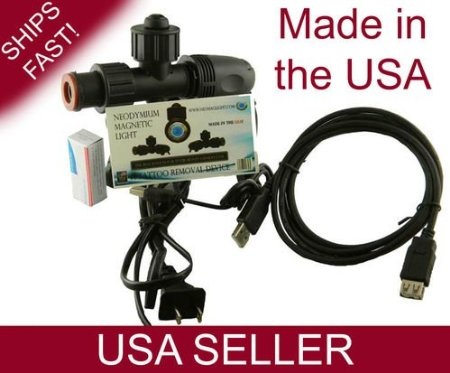 n's particular tattoo.  This smaller Ex-Eraser is recommended by Nick Gonzalez & Kevin Mack to be used by customers who want to make sure that the tattoo removal device will actually work in their situation.  If the product works well for the customer, then there are larger kits that can remove larger tattoos and do it in a fewer amount of days.  Here is a shot of a larger kit you can find on Amazon.com
Nick Gonzalez & Kevin Mack did not get any offer from the Sharks for their Neo Mag Light aka Black Magic IPL Tattoo removal business/product.  The main issue for the sharks was liability over legal issues and lawsuit potential.   To Nick Gonzalez & Kevin Mack's credit, they have taken the lesson to heart and have been proactive since the time of taping to address safety concerns with additional notices and when buying the product.  Lesson Learned from this segment, is always cover the liability issues involved in your business or product EARLY in the development of the business to nip potential problems in the bud.  Lawsuits are a headache and waste of precious company resources in time and money.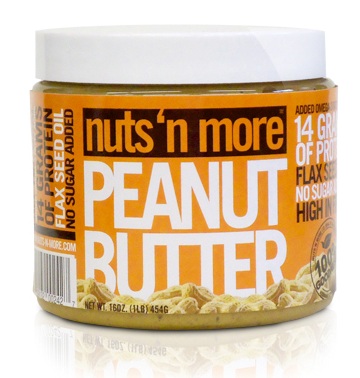 Neal Cameron, Dennis Iannotti and Peter Ferreira appeared on Shark Tank to pitch their line of natural butters called Nuts 'N More which you can find on Amazon.com.  Neal Cameron, Dennis Iannotti and Peter Ferreira were asking for $250,000 in exchange for 20% equity ($1.25 MM Business Valuation) for Nuts 'N More.  Nuts 'N More is a finely blended line of peanut  & almond butters that are also fortified.  Flavors that Nuts 'N More are available in are Cinnamon Raisin Almond Butter, Chocolate Almond Butter, Almond Butter, Peanut Butter and Chocolate Peanut Butter.
If this seems familiar you may recall Wild Squirrel Nut Butter that got a deal with Barbara Corcoran that did not get finalized after the taping of the episode.  Why didn't  Wild Squirrel Nut Butter get a deal?  A lot more goes into finalizing a deal between the Sharks and any business like Wild Squirrel Nut Butter than just price and percentage equity, so a lot more negotiation goes on after the taping.  Also, Due Diligence happens by both parties, and sometimes that reveals information that makes people change their mind or ask for different terms, both of which jeopardize a deal getting finalized.
Did Nuts 'N More taste good enough to entice the Sharks to make an offer palatable for Neal Cameron, Dennis Iannotti and Peter Ferreira?  Well, the Business Valuation being way too high drove away Kevin O'Leary, Daymond John and Barbara Corcoran.  Though, Barbara Corcoran was effusive in her praise for the design of the branding and packaging.  As Mark Cuban mentioned, Barbara Corcoran does not compliment branding often.  When she does, the compliment carries a lot of weight.   Barbara Corcoran is a marketing maven.  If you don't know her story outside of Shark Tank, you should read her book "Use What You've Got, and Other Business Lessons I Learned from Mom" which you can find on Amazon.com
Well, offers came from Mark Cuban and Robert Herjavec, though they were for less than HALF of what the trio were asking for Nuts 'N More.  They combined their offers which was acceptable to Neal Cameron, Dennis Iannotti and Peter Ferreira for Nuts 'N More.  The important wrinkle that was in the accepted offer was that the money invested would come in stages, as the capital was needed to grow the business.  Lesson Learned, Always ask for enough capital to accomplish goals as needed.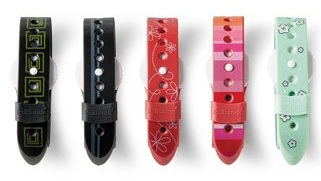 Second into the Shark Tank was PSI Bands from Pacifica California which was pitched by Romy Taormina.  PSI Bands are fashionable wrist bands that are used to relieve symptoms of nausea.  Reviews are plentiful and favorable of the product on Amazon.com.  PSI Bands are designed to look like wristwatch bands, and as you can see in the image, they are very colorful.  The Sharks were skeptical of the product, in particular Mark Cuban and Robert Herjavec.  An offer came from Kevin O'Leary, however, his offer was far from what Romy Taormina wanted for PSI Bands.  Romy Taormina didn't even counter offer Kevin O'Leary because of the gap.  This earned Romy Taormina a lot of grief on twitter for being stubborn.  However, the take here will be that Romy Taormina was crystal clear in what she expected for PSI Bands and wasn't willing to take lowballs because she didn't need to.  Good for her to go into the Shark Tank with clearly defined goals for the pitch of PSI Bands.  Important Negotiation Lesson Learned here, ALWAYS Define which outcomes you want BEFORE beginning negotiations.  This way, you won't accept offers you will regret, and you won't regret turning offers that you would have liked.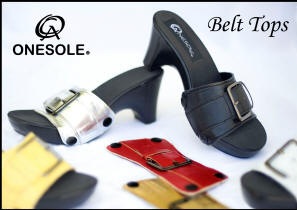 There will be an update segment on SurfSet Fitness that Mark Cuban invested in.  Also, a business concept by Jessica Haynes will be pitched on the show.  Her business is called JesKa Shoe Company and offers a shoe that has an interchangeable heel or wedge.  This is similar to OneSole Shoes, except OneSole Shoes had interchangeable tops.  You may recall that OneSole Shoes was a hit company that had great sales and got an investment from Daymond John.
The story behind the Jeska Shoe Company is that the product is in the prototype stage.  As such, there was not a "business" per se to invest in since there was no revenue.  Jessica Haynes had put in money of her own and taken her parents money and put it into the business, putting her business concept into a fair amount of debt.   The only offer came from Daymond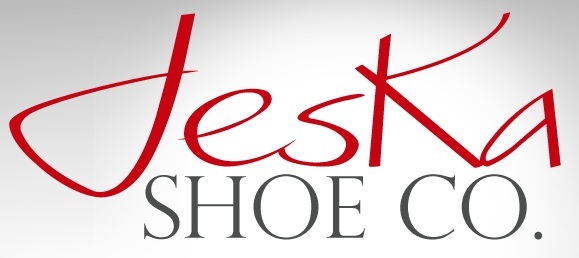 John, which was for a majority stake in the company ($70,000 for 70% equity).  This elicited reaction from Mark Cuban and Robert Herjavec that it asking for too much equity.  However, Daymond John made a clear point that he would not just be an investor in the business, but that he would have to be fully involve in getting it off the ground.  This obviously would require a lot more time than a passive investment would, which means he needs significant equity to make it worth his TIME invested.  Lesson Learned, Time is Money, if you are going to require more of an investor's time, they'll have to get more equity to make it worth their while.
Want to read recaps of previous Shark Tank episodes? Click here to see the entire collection episode recaps, all of them with business lessons you can take away from each pitch.
For More information on how Just Elementary, Inc, Business Brokers can help you with Valuation Matters & Negotiation Techniques for your business contact our Client Care Manager Sonia Chhabra at (888) 926-9193
(888) 926-9193 or email cs@justelementary.com
Filed under: Business Tips · Tags: Black Magic IPL, JesKa Shoe Company, Neo Mag Light, Nuts 'N More, OneSole Shoes, PSI Bands, Shark Tank, SurfSet Fitness, Tattoo Removal, Wild Squirrel