Just Elementary, Inc. » Business Tips » Shark Tank Business Valuation & Negotiation Lessons – Proof Wood Eyewear, Addison's Wonderland, Muddy Water Camo, Hip Chix Denim & Liquid Money Cologne & Perfume
Proof Eye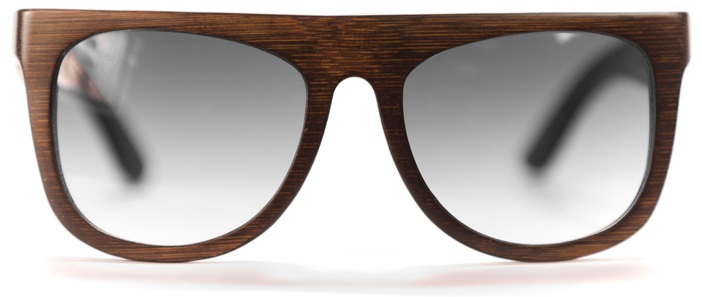 wear was last into the Shark Tank to pitch it's line of Eco friendly eyewear which is all made in America.  Proof Eyewear offers wood based frames for sunglasses and prescription eyewear.  Proof Eyewear started in 2010, and is based out of Eagle, Idaho.  Proof Eyewear is run as a family business by three brothers, Brooks, Tanner and Taylor Dame.  Proof Eyewear is sold in specialty retail stores, and online.  The story that Brooks, Tanner and Taylor Dame have behind Proof Eyewear is great, they are giving back a portion of sales to a vision related charity in India.  Also, the products are made of natural materials and are made in America.
Brooks, Tanner and Taylor Dame were asking for $150,000 for a 10% equity investment in Proof Eyewear.  That translates to a $1.5 MM Business Valuation for Proof Eyewear.  Do the sales and profit justify that valuation?  Prior year sales for Proof Eyewear were $433,000, with projections in the current year of taping to be $850,000 or even higher.  The products were wholesaled for $50 with a cost to produce approximately $14.  That is greater than a 300% markup.  Good margins.  The business clearly had momentum for continued increase in sales, as they had been widening their distribution and were in a position to get orders from PacSun.    Does this all justify the $1.5 MM Business Valuation that the brothers were asking for Proof Eyewear?  The information we gather from the segment seems to indicate that it does, BUT, we would need to properly analyze the financials to assess a proper Business Valuation.
Robert Herjavec & Kevin O'Leary both came with identical offers of $150,000 for 25% equity, except that Kevin O'Leary wanted a royalty on sales.  While royalties can be a trade off for equity, they aren't usually good to accept since they are a drain on the cash flow for the business.  Lesson Learned Here: Don't offer to pay royalties to investors unless you have a very specific and urgent need to retain more equity as a trade off.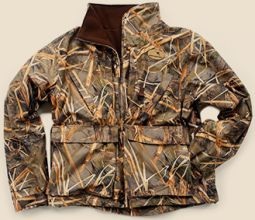 Steve Maloney & Stephen Kirkpatrick are the duo behind Muddy Water Camo, which was the second segment of the show.  Muddy Water Camo is a line of camouflage hunting gear designed with patterns to blend in with marshy areas popular for duck hunting.  Muddy Water Camo was created by Steve Maloney & Stephen Kirkpatrick because there was not a good camouflage design for duck hunters.  Steve Maloney is the active hunter and Stephen Kirkpatrick joined him as a photographer and then as a designer.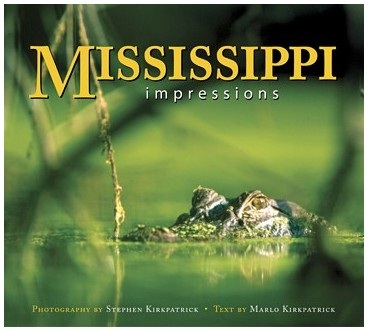 Stephen Kirkpatrick is a great fit for Muddy Water Camo as he is an award winning wildlife photographer.  Awards that Stephen Kirkpatrick has won are the 2011 Writer's Digest International Self-Published Book Award, the National Outdoor Book Award, the Benjamin Franklin Award, and three Southeastern Outdoor Press Association Book of the Year Awards. He's also won the prestigious International Wildlife Photographer of the Year competition held in London, England twice.  You can find Stephen Kirkpatrick's books on Amazon.com.  Stephen Kirkpatrick is responsible for the design of the patterns that are used on Muddy Water Camo apparel, which he said is a 54 step process.
Back to Muddy Water Camo, is it worth what Steve Maloney & Stephen Kirkpatrick were asking for the business which is a $3 MM Business Valuation ($150,000 for 5% equity).  Is the business worth that much?  Sales at the time of taping were $150,000, which means that the Business Valuation definitely was not justified by the sales and/or the profit.  It became clear as the segment unfolded that there had been a lengthy discussion regarding the other investors that had invested in the business at a $2.5 MM Business Valuation.  There were apparently 6 other investors that had invested $100,000 each for 4% each.  This meant one important thing which is that any new investors joining the group as minority shareholders would have to deal with many other minority shareholders, which complicates decision making.  This is especially true given the amount of equity being offered to the Sharks was fairly low.  No deal here with any of the sharks.  Lesson Learned here is to try to minimize the numbers of investors to keep things as simple as possible.  Why does this matter?  Businesses need to make numerous decisions daily, weekly, monthly etc.  You'll be able to make decisions much more quickly with fewer investors to consult and accommodate.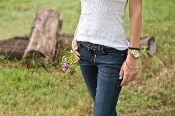 The third segment was Hip Chix Denim, which is an upscale fashion denim line for women.  Hip Chix Denim is based out of Dallas, Texas, the hometown of Mark Cuban.  Hip Chix Denim is positioned as a lifestyle brand. Megan Careiker & Aimee Miller are the Duo behind the premium brand of denim jeans that currently makes up Hip Chix Denim.  Hip Chix Denim is available in two variations, Straight & Narrow and Skinny Bootie.  Megan Careiker & Aimee Miller were asking $150,000 for 35% equity in Hip Chix Denim, which translates to just over a Business Valuation of $428,000.  Was this amount justified?    Gross sales were $12,000, so the Revenues did not justify the business valuation.  The sharks did not make any offers.  There were two interesting pieces of advice offered to Megan Careiker & Aimee Miller for Hip Chix Denim.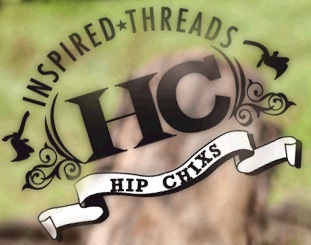 One was from Daymond John, who suggested giving pairs to celebrities in hopes of having one like them enough to lend their name in partnership.  Daymond John from his industry experience felt that if they were able to secure a celebrity who had aspirations to attach their name to an apparel line such as Hip Chix Denim, that it would open doors to them.  The second piece advice came from Kevin O'Leary and Lori Greiner, who both in their own way told Megan Careiker & Aimee Miller to use their design skills to master another product that was much less competitive and then come back to denim as proven business people. Lesson Learned here is that if you are entering a very crowded and competitive space, have a unique angle to your business to carve out market share, or go to a space that has less competition.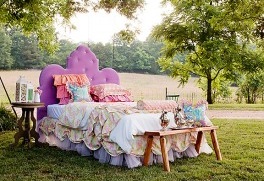 Addison's Wonderland is a line of Children's Decor and Bedding and was first in the Shark Tank.  Addison's Wonderland is the creation of Brooke Bryant & Brittany Hayes.   Addison's Wonderland is based out of Loganville, Georgia.   Brittany Hayes started the business while designing bedding and decor for her daughter.   Brittany Hayes' close friend and neighbor Brooke Bryant soon joined the business as she was a fan and firm believer in the business as it was getting off the ground.  The designs are colorful and fun, designed to transition from infancy to teenage years for girls.  Brooke Bryant & Brittany Hayes were asking for $90,000 in exchange for 20% equity for Addison's Wonderland which is a $450,000 Business Valuation.  Was this Business Valuation for Addison's Wonderland justified?  Sales revenue were $130,000 at the time of taping for the prior 12 months.  A large concern for the sharks was the price point for Addison's Wonderland, for example a bedding sets were in the range of $1,400.  This price point got a lot of grief on twitter, but it is important to point out that there is a customer demographic that wants high end products, and this was demonstrated by the fact that they had generated $130,000 in sales in the first 12 months with only basic social media marketing.  Daymond John made a point to say that the business would be a success, but not a fit for him as an investment.  Lesson Learned here is that if you have a high end price point niche proven out, stay there and dominate it before venturing into different price points.
Want to read recaps of previous Shark Tank episodes? Click here to see the entire collection episode recaps, all of them with business lessons you can take away from each pitch.
For More information on how Just Elementary, Inc, Business Brokers can help you with Valuation Matters & Negotiation Techniques for your business contact our Client Care Manager Sonia Chhabra at (888) 926-9193 or email cs@justelementary.com
Filed under: Business Tips · Tags: Addison's Wonderland, Hip Chix Denim, Liquid Rain, Muddy Water Camo, Proof Eyewear, Shark Tank, Stephen Kirkpatrick