Just Elementary, Inc. » Business Tips » Shark Tank Business Valuation Negotiation Lessons Scrub Daddy Stella Valle Geek Chic Jones Scone Luggage Pickup Valet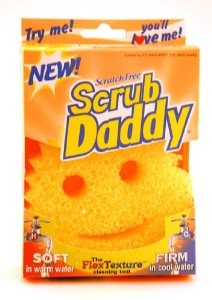 The Scrub Daddy is one of the most popular products that has appeared on the Shark Tank.  The good news is that the versatile sponge known as the Scrub Daddy is getting an update segment.  What makes the Scrub Daddy so handy is that it easily go from soft sponge to firm enough to scrape with by simply running cold water on it.  You may recall that interest in the Scrub Daddy led to quite a bit of negotiation and bidding between the sharks.  In Particular Lori Greiner, Kevin O'Leary and Daymond John were aggressively competing for an equity stake in Scrub Daddy.  Aaron Krause, the owner of Scrub Daddy put on a great display of how to negotiate from a position of strength, which is the opposite of how most other entrepreneurs have negotiated on the set of Shark Tank.  Here is the the original recap of the episode that featured  Aaron Krause effectively negotiate and counter offer to Scrub Daddy here.  How good did Aaron Krause do in negotiating an equity valuation for Scrub Daddy?  He essentially got Lori Greiner to bid against herself and give him a 25% increase on her final offer and a $1,000,000 Business Valuation!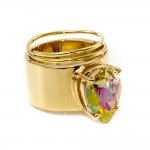 Appearing in the Shark Tank were two American Armed Forces veteran sisters who created a jewelry business named Stella Valle that had some design cues from their days in the military.  The name Stella Valle is a play off their original family last name of Dellavalle.  Previous jewelry businesses in the Shark Tank have fared well. You may recall the jewelry business named Litter from San Francisco that received a deal from Mark Cuban and Daymond John.  Also Barbara Corcoran invested in Aldo Orta Jewelry.  Stella Valle's jewelry collection has sharp geometric lines that harken a bold and striking sense of steely resolve.  As you can see in the images, the Stella Valle collections are also high fashion, with a price point to match.  Given the price range, expect to see that Stella Valle would be more up the investment alley of Daymond John versus Lori Greiner.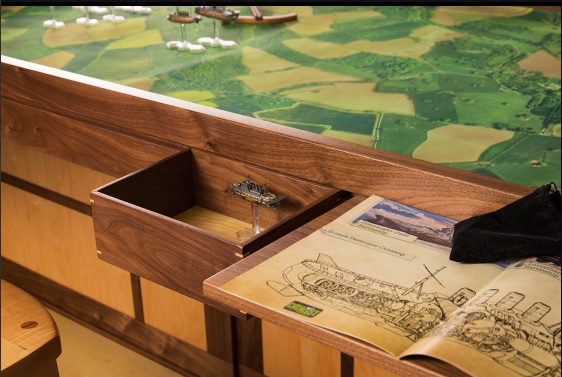 Robert Gifford appeared in the Shark Tank to pitch his Lifestyle Furniture Business.  Geek Chic is heirloom quality furniture that is designed to last and fill the needs of geeks, gamers, and lovers of chic furniture.  As you can see here the Geek Chic Furniture line is finely crafted furniture.  Given Geek Chic's appeal to fantasy gamers, it will definitely take a Shark who is familiar with the industry to get it and want to invest.  That is, of course, unless Geek Chic has well established revenues and EBITDA, then it might get the attention of any or all of the sharks.  Geek Chic also offer custom made projects under the label of Bespoke.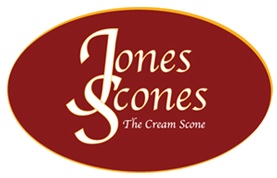 Hungry for some Tasty Scones?  Well, then you might be interested in Jones Scones from Colorado.  J. Jones started the business after his scones became very popular with friends and at local Denver cafes.  Essential to the Jones Scones story is not just the rhyming name, but the man behind Jones Scones.  J. Jones is a singer, and a cancer survivor.  Expect to see both of these aspects to come up during J. Jones' pitch for Jones Scones.  Will the sharks take a bite and investment in Jones Scones?

Also appearing in the Shark Tank will be an entrepreneur who will be pitching a luggage valet service that will offer pickup and drop off services for travelers.  The service is called LugLess.  Brian Altomare from the New York metropolitan is the entrepreneur behind LugLess.  LugLess is part of a family of companies associated with moving, storage and shipping that Brian Altomare operates.  The other two businesses Brain Altomare runs are BoxMyDorm.com and Ship2School.com.  LugLess offers to ship suitcases, surfboards, skis, boxes, packages etc from anywhere to anywhere in America and 235 other countries! LugLess is designed to simplify the travel experience, in particular to make the airport experience easier.    Here is a YouTube video that Brian Altomare made to explain the service LugLess offers.
Want to read recaps of previous Shark Tank episodes? Click here to see the entire collection episode recaps, all of them with business lessons you can take away from each pitch.
Curious how much your business is worth, Just Elementary, Inc, Business Brokers can help you with Valuation Matters. We can also help you with Negotiation Techniques for your business when dealing with investors. Contact our Client Care Manager Sonia Chhabra at (888) 926-9193 or email cs@justelementary.com
Filed under: Business Tips · Tags: Aaron Krause, Geek Chic, Jones Scones, Scrub Daddy, Shark Tank, Stella Valle