Just Elementary, Inc. » Business Tips » Shark Tank Business Valuations, & Negotiation Lessons Ava the Elephant CitiKitty HoodiePillow, Grinds Grounds Coffee Pouches My Cold Snap Green Garmento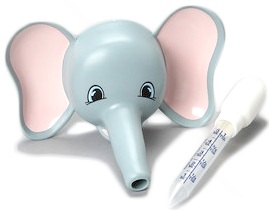 Update segment involves a hit product from Season 1 of the Shark Tank, known as Ava the Elephant, available on Amazon.  Tiffany Krummins is the inventor, and the update segment shows that she has great story showcasing the American Dream.  She made a product to solve a problem she had administering liquid medicines to her child.  Necessity is the mother of all invention.  With an investment from Barbara Corcoran, Ava the Elephant has taken off and has become a success for Tiffany Krummins, and a great investment for Barbara Corcoran.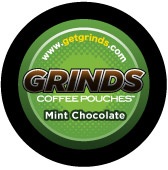 Grounds Coffee Pouches is the creation of Matt Canepa and Pat Pezet.  They pitched Grounds Coffee Pouches to the sharks.   Grounds Coffee Pouches is an alternative to chewing tobacco, which is popular with baseball players, even on the Major League Baseball level.  Grounds Coffee Pouches come in three flavors, Mocha, Cinnamon Roll & Chocolate.   The packets are filled with coffee instead of tobacco.  Matt Canepa and Pat Pezet are based in California and smartly promote the product by getting professional baseball players to switch to Grounds Coffee Pouches from tobacco based chews.  San Francisco Giants manager Bruce Bochy was a key user in the early days of the product that help Matt Canepa and Pat Pezet get a boost to keep them working on Grounds Coffee Pouches as a full time business.   Having grown the business to a respectable level of sales (on track for $300,000 in the year of taping), Matt Canepa and Pat Pezet received offers from Kevin O'Leary and a combined offer from Daymond John & Robert Herjavec for Grounds Coffee Pouches.   Kevin O'Leary offered a Zero Equity investment that was going to be paid back by royalties.  As has been discussed with previous episodes in greater detail, royalty payments are a drain on cash flow, as they get paid back even if there is no profit.  This is good for the investor, but puts a large burden on the cash flow of the business.  As such Matt Canepa and Pat Pezet were wise to take the investment from Daymond John & Robert Herjavec for Grounds Coffee Pouches that was for $75,000 for 15% equity and NO royalties.
Lesson Learned here, avoid taking investments that get paid back in royalties, unless you have no other choice, as we see in the Green Garmento segment.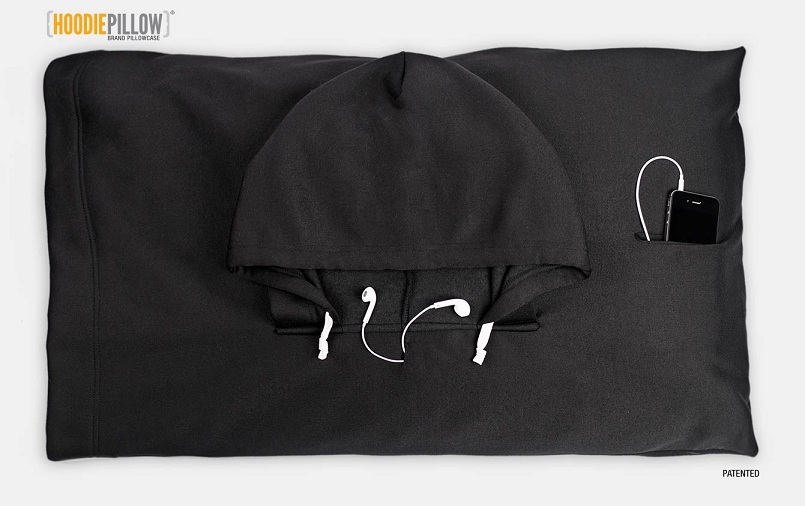 Rebecca Rescate & Chris Hindley appeared on the Shark Tank to pitch their product the HoodiePillow Pillow Case.  The HoodiePillow Pillow Case is a handy invention created by Chris Hindley to help people that are sleep deprived to get more sleep.  People such as parents of newborns, people who work swing shifts and light sleepers.  The HoodiePillow Pillow Case is a pillow case with a hoodie built in.  Meaning, you can cover your eyes with the hoodie while resting your head on a pillow.  Very handy for daytime sleepers and people who need to catch naps during the day.   The HoodiePillow Pillow Case also has a handy pocket for smartphones or portable media players such as an iPod Touch.  Chris Hindley created the HoodiePillow concept after the birth of his triplets.  He and his wife were sleep deprived as we can all imagine parents of newborns can be with just one child, let alone three.  Rebecca Rescate, who you may be familiar with because of her invention, the CitiKitty.  Rebecca Rescate earned her chops on the Shark Tank by wisely using negotiating leverage to get Kevin Harrington to Double his initial offer.  Here is the post about CitiKitty.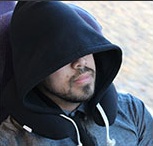 While the HoodiePillow Pillow Case was not popular with the Sharks or most viewers, the HoodiePillow Travel Pillow was a big hit with both the Sharks and viewers.  The HoodiePillow Travel Pillow is a handy pillow that can be used in cramped quarters such as buses, subway and airplanes to provide a bit of peace and quiet.  Offers cam in from every Shark except for Mark Cuban, who stated on twitter that he was not a fan of either product.
Rebecca Rescate & Chris Hindley mentioned early in their pitch that they were interested in Daymond John's retail expertise and Barbara Corcoran's marketing expertise.  This is notable as it gave away a bit of leverage, since both Daymond John and Barbara Corcoran were now aware that they were the preferred choice.  This manifested itself in Daymond John placing a 10 second clock on his offer for HoodiePillow to apply pressure on Rebecca Rescate & Chris Hindley to take his offer before they solicited and received other offers.
Lesson #1 in Negotiating, Don't give away leverage by favoring some bidders over others.   Keep all bidders in play until finalizing a deal with one of more bidders.
Fortunately for Rebecca Rescate & Chris Hindley, they stood their ground and solicited other offers, which they could do because there was genuine interest in the product and in the owners of the business, in particular with Rebecca Rescate's track record of success with CitiKitty.  As such, they received a full price offer from Robert Herjavec, which they accepted.
Lesson #2, prove yourself as a business person before pitching investors.  Then you will get outside investments on your OWN terms.  The opposite of this was on display with Green Garmento, which was the first segment.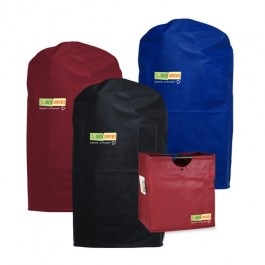 The first segment of the Shark Tank was about the Green Garmento.  The Green Garmento is a product that is resuable dry cleaning bag that is environmentally friendly as it is reusable unlike those thin plastic one time use only bags that most dry cleaners.  Just like the trend to switch to reusable grocery bags, the Green Garmento is another way for consumers to help the environment and limit the overuse of plastic bags.  Rick Siegel and Jennie Nigrosh are the proprietors of Green Garmento.   The Green Garmento can be offered by Dry Cleaners for their customers.   The Green Garmento is machine washable and most Dry Cleaners will accept them if brought in by the consumer.  To answer an important questions the The Green Garmento does come in other colors besides green.  Jennie Nigrosh had been running the business for four years with turning a profit and had gone into approximately a million dollars in debt.  Also, they had taken on investor that they were paying on a royalty basis.  The Sharks disliked this as the royalties were a burden on the cash flow.  Royalties are good when you collect them, because they are paid regardless of profit, which is why the Sharks like to GET royalties but hate to pay them.
Lesson Learned in this segment is that Investors don't want to invest in businesses that will not turn a profit in the near future.  They want a return on their investment.  Not turning a profit in 4 years of operation leads the sharks to believe that they would never get any of their investment back..  So, prove yourself as a business person before seeking outside investments.
Want to read recaps of previous Shark Tank episodes? Click here to see the entire collection episode recaps, all of them with business lessons you can take away from each pitch.
For More information on how Just Elementary, Inc, Business Brokers can help you with Valuation Matters & Negotiation Techniques for your business contact our Client Care Manager Sonia Chhabra at (888) 926-9193 or email cs@justelementary.com
Filed under: Business Tips · Tags: Ava the Elephant, CitiKitty, GetGrinds.com, Grounds Coffee Pouches, HoodiePillow, Shark Tank, Travel HoodiePillow