Just Elementary, Inc. » Business Tips » Shark Tank Negotiation & Valuation Lessons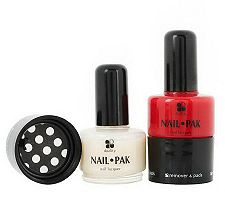 First up on ABC's Shark Tank on was Barbara Lampugnale of Duality Cosmetics to promote her all in one Nail Polish pack called NailPak. NailPak Nail Polish comes with a handy attached nail file and pre-soaked nail polish remover pads for easy on the go repainting of nails.  This is a product that definitely seems like it would get strong interest from Lori Greiner, and it did.  An upcoming update segment on Barbara Lampugnale's NailPak will air showing how much Lori Greiner has helped NailPak grow sales to a very large number.
Here is a brief demonstration of NailPak on Youtube.

NailPak all in one Nail Polish remover is a very handy product for women on the go.
On to the offers and the negotiation lessons demonstrated.  Barbara Lampugnale came in asking for $50,000 in exchange for 20% Equity in Duality Cosmetics, which translates to a $250,000 Business Valuation for NailPak.
Lori Greiner's initial offer was for $50,000 and 51% equity in the company which is approximately a $100,000 Valuation.  That is a 60% discount on the Valuation for the NailPak business ($250,000 – $100,000 divided by $250,000).  Important to point this out, as people think it is 'just' a 31% difference (51% -30%), but the math on Valuations does not work that way.
Because Kevin O'Leary was interested in NailPak, he and Daymond John offered $50,000 for 40% equity ($125,000 Valuation).  This now put Barbara Lampugnale in the catbird seat and let her negotiate from a position of strength, so she was able to Counter Lori Greiner at $50,000 for 40% equity which was accepted for NailPak.
Lesson Learned Here, Make Sure to take advantage of multiple bidders in negotiation, and negotiate from a position of Strength.  This means firmly counter offering terms that you want to have.
Also Appearing on the Shark Tank were Mark & Hanna Lim of Lollacup, as seen on Amazon.com. Lollacup is a handy straw based cup for young children.    Mark & Hanna Lim are Los Angeles based entrepreneurs who were quite diligent in getting themselves on to the show, which you can read about on their blog.
Their product, Lollacup, is a straw based cup for young children to use to help in speech and dental development.  Their cups are, of course, cute, and with their innovative weighted straw, actually very easy to use for children.  Lollacup was, as Kevin O'Leary mentioned, a better mouse trap.  High praise for the Lollacup.
Mark & Hanna Lim are manufacturing their Lollacup in the United States, and that is a big selling point for Lollacup.
Just like with Duality Cosmetics, the Lollacup segment yielded a good lesson on negotiating from a position of Strength.
Mark & Hanna Lim were asking for $100,000 for 15% equity in Lollacup, which is an Asking Valuation of $666,666.67
The first offer was from Kevin O'Leary for $100,000 for 50% ($200,000 Valuation) of Lollacup.  Once it was clear that all the other Sharks were interested (Except for Lori Greiner), Mark & Hanna Lim had the opportunity to negotiate from a position of strength.  Marc Cuban offered ($100,000 for 4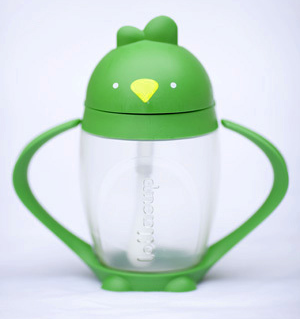 0% Equity a $250,000 Valuation for Lollacup.  Then they had Daymond increase his offer to $100,000 for only 30%, a $333,333 Valuation which is a 33% better offer than $100,000 for 40% Equity offer).  But they lost Daymond John's offer for Lollacup, since Daymond John pulled his offer when they went back to Mark Cuban to get him to join Robert Herjavec at $100,000 for 40% equity.  Having the leverage allowed them to make the deal with Herjavec and Cuban at  $100,000 for 40% Equity, and we certainly hope it is the right deal for them as they lost an offer that 33% better financially for Lollacup.
Lesson Learned, watch out for what sounds like a small difference in percentage, in this case 40% equity versus 30% Equity.  It sounds like 10% difference, but as the Valuation math above shows, it's actually a 33% difference!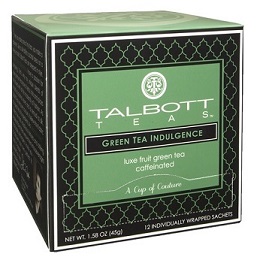 Getting an update segment on Shark Tank is Chicago Illinois based Talbott Teas, the brainchild of Shane Talbott and Steven Nakisher.  Talbott Teas already had a bit of notoriety due to being featured on Oprah.   Steven Nakisher and Shane Talbott accepted a deal with Kevin O'Leary for Talbott Teas after Daymond John bowed out due to competing interests in another tea business.  Ultimately, Daymond John did get involved with Talbott Teas as they successfully negotiated a sale of Talbott Teas to Jamba Juice.  Terms of the sale of Talbott Teas to Jamba Juice were not disclosed publicly, but all four parties to the transaction, from the sale side: Shane Talbott, Steven Nakisher, Kevin O'Leary and Daymond John claimed to be happy with the outcome.
Second up in the Shark Tank was Debbie Brooks of Debbie Brooks New York.  Debbie Brooks New York is a fabulous line of fashionable accessories, including handbags, jewelry, & iDevice (iPad & iPhone) accessories.  Debbie Brooks has quite a collection of accessories, including a novel line of interchangeable purse accessories called Magnafabs, reminiscent of One Sole Shoes.  Just like swappable belt buckles, the Magnafabs can be changed out to suit different outfits.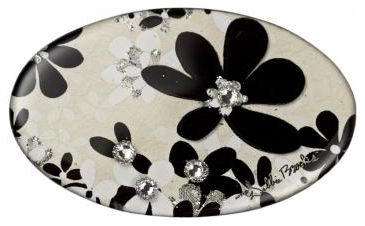 Debbie Brooks and Paul D'Auriac were asking for $540,000 for 20% equity in the company.  This translates to a $2.7 Million Dollar Business Valuation for Debbie Brooks New York.  Paul D'Auriac mentioned projected sales for 2011 were going to be $1.6 Million and a "Net" of $400,000.  It wasn't specified if this was an Industry Standard EBITDA or some other hybrid "Net" number.  Assuming it is an EBITDA figure, then we are looking at a 6.75 Multiplier on the Projected Net.  Kevin O'Leary said that he felt that the Valuation was at least Double what he thought it should be.  Debbie Brooks and Paul D'Auriac pointed out that the Intellectual Property (Patents and Designs) were what justified the additional amount to the Valuation.  O'Leary clearly did not agree, and we will point that the businesses are valued on multipliers that INCLUDE and factor in the intangible property which includes Intellectual property.
Lesson Learned Here is that Intellectual Property and other intangible assets are most often included in the Valuation.  Looking at this on the flip side, patents and other Intellectual Property have no real present value if they aren't currently generating worthwhile revenue.

Pittsburgh Pennsylvania based Nikki Bilski and Lindsay Johnson of TriMi Tank were third up on the Shark Tank.  They have a very novel concept which is interchangeable straps for Tank Tops and other women's apparel items.  At the time of taping the segment Nikki Bilski and Lindsay Johnson had only sold 100 units at a retail price of $35 per unit.  This translates to approximately $3,500 in Gross Revenues.  Nikki Bilski and Lindsay Johnson were asked how they had market tested TriMi Tank, to which the Duo responded that they had been vendors at local fairs and shows.  Nikki Bilski and Lindsay Johnson also mentioned that they  had not sold really well at the shows and fairs they attended.  As Daymond John mentioned, he started out by attending shows, and he was selling out consistently.  Since Nikki Bilski and Lindsay Johnson weren't selling out their TriMi Tank line of apparel, either they were too early and hadn't proved the concept, or had proved that there isn't that big of a market for the product.  Either way, the sharks weren't interested.
Lesson Learned, Prove a concept before you can expect Investors to commit their money into YOU and YOUR product.
For More information on how Just Elementary, Inc, Business Brokers can help you with Valuation Matters & Negotiation Techniques for your business contact our Client Care Manager Sonia Chhabra at  (888) 926-9193 or email cs@justelementary.com
Filed under: Business Tips · Tags: Barbara Lampugnale, Daymond John, Debbie Brooks New Yprk, Duality, Duality Cosmetics, Hanna Lim, Kevin O'Leary, Lollacup, Lori Greiner, Mark Cuban, Mark Lim, NailPak, QVC, Robert Herjavec, Shark Tank, TriMi Tank