Just Elementary, Inc. » Business Valuation, Negotiation » Maintaining Negotiation Leverage – Primary Business Lesson from Shark Tank
Back for a new season of wheeling and dealing, we'll review the business models, proposed transaction, negotiations and other business lessons on display on ABC's Shark Tank just as we did for the previous season's episodes.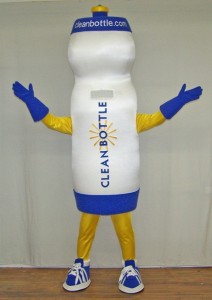 The first business that was presented on the episode is a product that you can find on Amazon: Clean Bottle (twitter @CleanBottle), founded by Dave Mayer.  The product is a sports bottle that has opening on both the top and bottom, which is designed to make it easier to clean.  Makes sense as a product, as we all have had problem with bottles that are hard to reach into and clean.  But, there are long brushes for sale in the retail market that can be used to reach the bottom of long and narrow bottles.  Nonetheless, all the Sharks were intrigued and interested in Clean Bottle.  Dave Mayer was asking for $60,000 for 5% equity in his Clean Bottle business, which translates to a business valuation of $1,200,000 ($1.2 MM).  The actual cash he wanted is a relatively small amount, and he wanted it for Working Capital to purchase molds for additional product lines.  The sharks were especially interested when Dave Mayer stated the he had up the point of taping the episode Gross sales of $750,000 on the sales of approximately 150,000 units of Clean Bottles sold (~$5 per unit sold).
When the offers came rolling in, Mark Cuban, Robert Herjavec, Kevin O'Leary & Daymond John were all in.  That is a great sign for Mayer, as he had FOUR bidders, and leverage in his hand.  Though Daymond John retracted his offer when his offer was substantially beaten by the other offers, and Mayer rejected the royalty offer from Kevin O'Leary.  Still, Mayer had two competing offers left from Cuban & Herjavec.  Key Negotiating Word: LEVERAGE.  Mayer had it for Clean Bottle, but did not take FULL advantage, he made it clear that he wanted a deal with Cuban, which prompted Herjavec to bow out before a deal had been secured with Cuban.  All of the sudden Dave Mayer had no leverage left.  Lesson learned, don't blow leverage, keep competing offers active until ONE is secured.  With the leverage advantage removed, Cuban had no motivation to budge on his offer for Clean Bottle.  Thus, even though Dave Mayer tried to get a better deal from Cuban, he had to settle on Cuban's terms.
By the way Dave Mayer runs a blog on his website, where he shares stories about his friendship with Bill Walton.

Following Clean Bottle were Nancy Bush & Sue Kruskopf, who are the brains behind My Wonderful Life.  Their idea was spawned from the unfortunate demise of Nancy Bush's husband.  In planning his funeral, the idea was born that there needs to be an easier way for someone to pre-plan their funeral, which ensures two things: That it goes the way they want, and they lessen the burden on grieving family members during the time immediately following the unfortunate passing at the time.
Kruskopf & Bush decided to launch a website to cater to this need.  The website allows people to specify details that they want to have at their funeral.  A great concept, with a growing market as population continues to grow.   However, the pitch ran into trouble quickly when Kruskopf & Bush revealed that they had not earned any gross sales in the prior three years since launching the website.  While they had a revenue model from commissions on products and services that are ordered for the funeral service, they did not act to monetize on it.  Despite the fact that there was not anything proprietary about the business, the Sharks would have been much more interested in the concept had Kruskopf and Bush proven the concept by acting to monetize it.  They didn't and their pitch was over without any offers.  Lesson Learned: Prove Your Concept with Profitable Gross Revenues before seeking investors.  PS:  Banks work this way too, they like to lend to proven borrowers.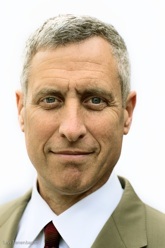 Following My Wonderful Life was Michael Levin of Business Ghost.  Business Ghost is a concept that allows customers to get a self published books, with the help of a team to take the book from concept to physically printed reality.  Just like Kruskopf & Bush of My Wonderful Life, Levin had not proven his business model with actual revenues.  That, highlighted with the fact that demand for physical printing is currently diminishing, led all of the Sharks to pass on the pitch without making any offers.  Same Lesson Learned as Above: Prove Your Concept with Profitable Gross Revenues before seeking investors.  One more Lesson Learned, if you are going to go into an industry that is facing obsolescence, you are more likely to making a living at it, then making a fortune.

Saving the fireworks for the end of the show, last up was Alashe Nelson of EZ VIP (twitter @EZVip).  The Sharks negotiation over EZ VIP led to two great lessons in Negotiation.  Unlike Dave Mayer of Clean Bottle who let negotiation leverage slip out of his hand, Alashe Nelson made good use of his multiple bidder situation.   The other lesson from this segment is that the Best Deal doesn't always have the best numbers.  Instead, the best deal often is a combination of good numbers and intangibles.  In the case of Alashe Nelson's EZ VIP, the offer from Mark Cuban and Daymond John offered the intangible of Cachet and Credibility.  These are two critical factors to getting doors of opportunity open and the business over the hump of critical mass.
Following the offer from Daymond John and Mark Cuban a competing offer forms from Robert Herjavec and Kevin O'Leary that is better for Nelson in terms of strict numbers compared to John & Cuban.  Faced with competition, John and Cuban were forced to improve their offer, but were shrewd enough to not quite match the other offer, since they had the intangibles in Branding personality.  Nelson wisely kept Herjavec and O'Leary's offer active while waiting for Cuban & John to sweeten their offer, which they did.  Once their offer was good enough for Nelson, he pounced on it before the other offer evaporated taking his leverage away.  Thus, Nelson took the lower offer from Cuban and Daymond John to get not only the investment but who he felt were the right strategic partners for rapid growth.  Lessons Learned here, Maintain Negotiating Leverage by keeping multiple bidders active until choosing one offer, and go for the best deal including intangibles, not just the best numbers.
For More information on how Just Elementary, Inc, Business Brokers can help you with Valuation Matters & Negotiation Techniques planning small business needs contact our Client Care Manager Sonia Chhabra at  (888) 926-9193 or email cs@justelementary.com
Filed under: Business Valuation, Negotiation · Tags: ABC, Alashe Nelson, Barbara Corcoran, Bill Walton, Business Ghost, Clean Bottle, Davey Mayer, Daymond John, EZ VIP, Kevin O'Leary, Mark Cuban, Michael Levin, My Wonderful Life, Nancy Bush, Robert Herjavec, Shark Tank, Sue Kruskopf