Just Elementary, Inc. » Business Tips » Shark Tank Week 5 Business Lessons
The week Five Episode of Shark Tank featured more small business lessons.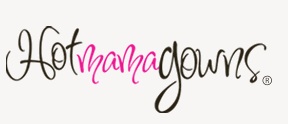 First up was Hot Mama Gowns, which is a line of stylish maternity gowns that can be used Pre and Post Partum, or in plain English, before, during and after childbirth.   Hospital Gowns are quite frankly unappealing and this product does fill a good need.  Looking presentable, as opposed to be looking ridiculous, is an important part of feeling good, and feeling good is important in general, and especially while in a hospital.
There were quite a few lessons on display, like usual.  One of them is running the business part time.  No doubt that Deidrea Haysel, the owner of Hot Mama Gowns, is a firecracker with seemingly unlimited energy, Daymond John reiterated Kevin Harrington's point that investors want to know that the business they are investing in is the Full Time Passion and commitment for the business operator.
We don't know Haysel's situation, but she likely needs to keep a day job to meet household financial obligations, so she may not feel comfortable to commit full time to the business.  If you are a facing a similar choice, only you can decide if you want to take the plunge to commit to your business venture that doesn't have a guaranteed outcome.  There are many stories of entrepreneurs who quit their day job and put every penny they had and most of their time into a business and became a success.  Not as many stories of people who turned part time business into a success.
Another lesson learned from Haysel's segment on the show is to be practice a pitch.  Haysel runs an active blog, with which she shares her stories and efforts in running the business.  Beyond just the brief segment, the blog offers a chance to get to know that she is genuine and earnest in running the business.  Clearly, Haysel has strong decisive opinions.  Her problem on the segment seemed to stem from nerves, where she wanted to quickly reply, which she did.  Her decisiveness came off too strong for the sharks, so they were all turned off.
It really seems like she was nervous on the stage, and that the nervousness amplified her decisiveness to the point that it was a turn off for the sharks.  It is not easy to find proper venues to practice a pitch, but Toastmasters, could be one place.  If Haysel could have been more relaxed for her segment, it is likely that she would have a struck a deal with Barbara Corcoran.  Corcoran did offer a deal with a few conditions, but Haysel turned the deal down as Corcoran asked for 40% equity instead of 20%.  40% equity turned out to be too much for Haysel, so she turned it down to the other 4 sharks dismay.  End of the day, we respect Haysel for having a strong and decisive makeup and wish her the best.

Daisy Cakes was a small business that is literally run by Kim Nelson and her mother Geraldine.  Definitely a very small business in sales and scale.  By scale, we mean the fact there are seemingly only two people working in Daisy Cakes..  Two people can accomplish a lot, if they have proper tools and machinery, even in the food products business, however, hand made cakes are a different story, in that Nelson and her mother make them by hand.  So, while all the sharks LOVED the Daisy Cakes, it was really too small of a business for them to invest in.
Even Barbara Corcoran's offer was not really a typical venture offer, as the return on her investment is going to be really slow, to the point that it was more like a loan.  But, a real key here, Nelson got an investment for Daisy Cakes.  Why did Nelson get an investment and not Haysel?  Well, number one, Nelson accepted Corcoran's offer, and number two, Nelson came off as way more approachable and easy to work with given her relaxed energy.  It doesn't seem like Nelson practiced a pitch, more that she just is naturally slower and easy going in energy, which allowed her to listen and seem receptive to ideas.  A lot of entrepreneurs minds run a million miles an hour, and that is what it seemed like in Haysel's case.  Hence, why practicing her pitch might have helped Haysel slow down to show her approachable side.

CaddySwag is a unique six pack beverage cooler that fits really well into most golf bags.  Melissa and Ben Fossey are the proprietors were both on the show to pitch the product.  This was an interesting segment as the product had some genuine novelty that most of the sharks understood.  Even Mark Cuban tweeted about the product, saying that Fosseys should be focusing on a demographic that consumes more beer than any other demographic which is the 18-24 age group.  Now, the sharks were quick to proclaim that the product market would be too small for them, as some golf courses do not allow outside beverages, and it is too much a novelty to sell millions and millions of units.
Ben Fossey did point out that he was planning on using half of the investment from the sharks in targeted marketing.  Lesson learned here is that with a real niche product, if you can't swing TV commercials and infomercials, focus on niche blogs and publications and market through them.  The cost is affordable, and will help speed up word of mouth.  They have a product that we would have used in our younger days of golfing, so best of luck to the Fosseys.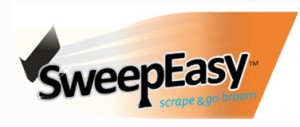 In stark contrast to the CaddySwag story is Shane Pannell's innovative product the SweepEasy.  The SweepEasy is a broom that has a telescoping scraper that can be retracted when necessary.  This product is not a niche product unlike the CaddySwag, so all of the Sharks quickly were incredibly interested.  Barbara Corcoran dropped out quickly since she sensed it was going to be a frenzied bidding war, which it turned out to be, and Pannell hasn't even sold any yet to date as his website notes.
Couple lessons here, if you have a 'market mover' product, make sure to protect with a patent, which Pannell has applied for.  The other lesson here was a simple negotiating lesson.  Pannell had two competing offers that were bidding against themselves.  Herjavec and O'Leary really wanted to partner with Pannell, but only on a licensing deal.  Kevin Harrington and Daymond John were happy to manufacture and sell the product on store shelves and infomercials and eventually license.
Pannelll got flustered and did not control the negotiations, instead he let John and Harrington press him by threatening to reduce the offer.   Remember, when you have competing offers, you have leverage.  Make sure to keep more than one competing offer on the table before committing to one, so you are in a position of leverage and power.  In this case, O'Leary, John and Harrington wrested too much control of the negotiations from Pannell, which left Pannell with likely less money upfront and less equity kept for himself.  Either way, his goal of removing the need for his family to rely on his wife's income should come true.
Want to read recaps of previous Shark Tank episodes? Click here to see the entire collection episode recaps, all of them with business lessons you can take away from each pitch.
Curious how much your business is worth, Just Elementary, Inc, Business Brokers can help you with Valuation Matters. We can also help you with Negotiation Techniques for your business when dealing with investors. Contact our Client Care Manager Sonia Chhabra at (888) 926-9193 or email cs@justelementary.com
Filed under: Business Tips · Tags: ABC, Barbara Corcoran, Ben Fossey, CaddySwag, Daisy Cakes, Daymond John, Deidrea Haysel, Hot Mama Gowns, Kevin Harrington, Kevin O'Leary, Kim Nelson, Melissa Fossey, Robert Herjavec, Shane Pannell, Shark Tank, SweepEasy